Acting (5)
50 Most Recent (50)
Anthologies (8)
Blood of the Tribades (4)
Books (2)
Clickbait (12)
Crowdfunding (1)
Darling Pet Munkee (2)
DNFMOMD (2)
Film (47)
Film Fests (13)
Journalism (1)
Magnetic (2)
Michael (47)
Music (13)
Music Videos (4)
Non-Fiction (1)
Others' Films (8)
Podcasts / Interviews (9)
Screenplays (3)
Sophia (40)
TEN (1)
The Caul (1)
MJE Memorial Lib (1)
Women of Rock (8)
Writing (5)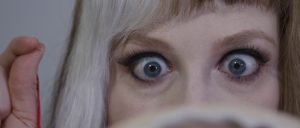 Michael directs "Pride" segment for SINS - coming in 2019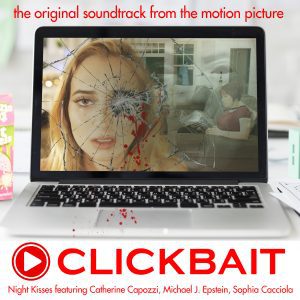 Clickbait score soundtrack released February 1, 2019 on Plaza Mayor by Night Kisses featuring Catherine Capozzi, Michael J. Epstein, Sophia Cacciola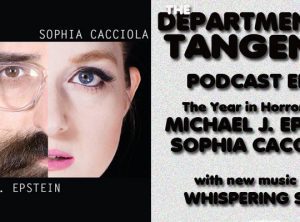 Sophia and Michael on The Department of Tangents Podcast recapping 2018 in horror (and film in general) and talking Clickbait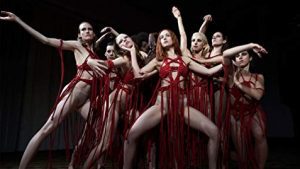 Michael's Favorite Films of 2018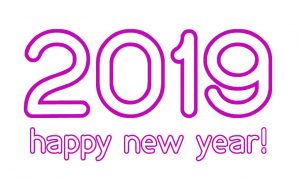 Sophia and Michael's 2018 in Review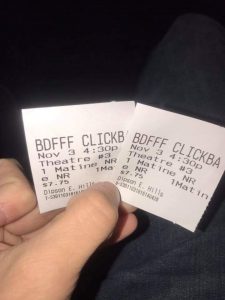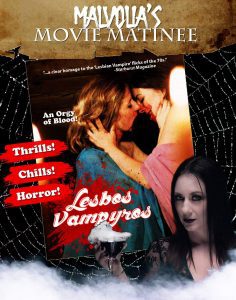 Blood of the Tribades to receive special release in Malvolia's Movie Matinee series under the title, "Lesbos Vampyros"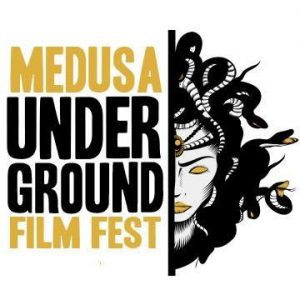 Dept of Reincarnation weirdo short premieres at Medusa Underground Film Fest starring/directed by Sophia & Lianne O'Shea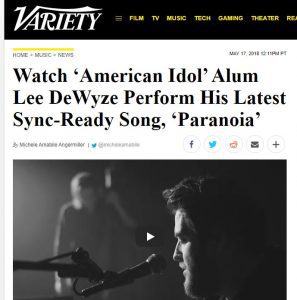 Sophia is cinematographer on Lee DeWyze music video for "Let Go"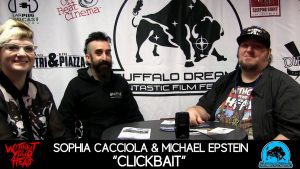 Sophia & Michael give an extensive interview about Clickbait to Nasty Neal of Without Your Head at the Buffalo Dreams Fantastic Film Festival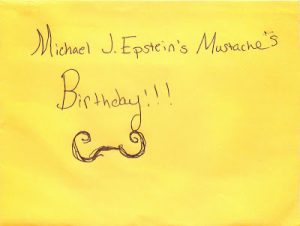 Michael's Stock Photo Model Adventures!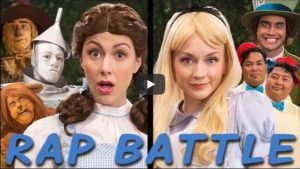 Michael works on Princess Rap Battle - DOROTHY vs ALICE: Princess Rap Battle (Emily Kinney, Ryan McCartan, Whitney Avalon)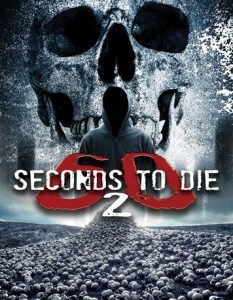 60 Seconds to Die 2 Anthology featuring "Poisoned" segment by Sophia and Michael coming soon!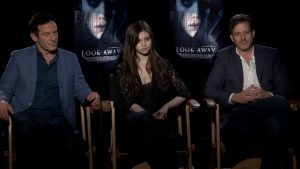 Look Away review and interview with Jason Isaacs, India Eisley, and Assaf Bernstein for Without Your Head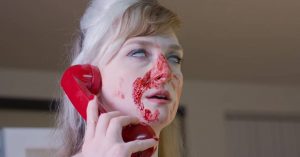 One Week Only! Tales from the Grave: The Dial Tone of Doom available streaming!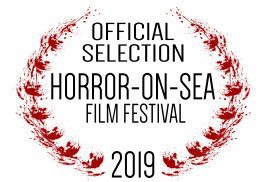 Blood of the Tribades is an official selection of the Horror-on-Sea Film Festival 2019 - screens January 12, 2019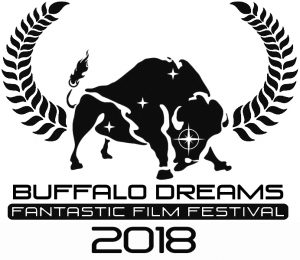 Clickbait wins Outstanding Microbudget Feature at Buffalo Dreams Fantastic Film Festival - Sophia wins Lois Weber Award; Michael wins Dedication to Excellence in Indie Filmmaking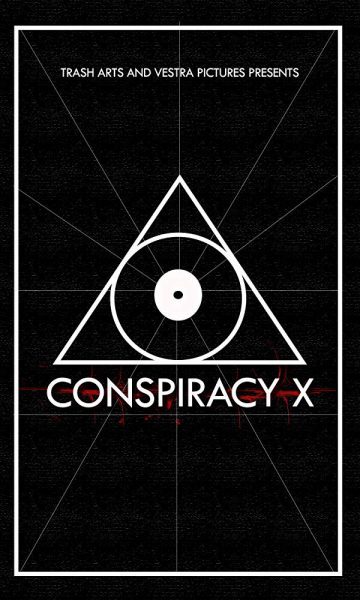 Michael directs "Operation: Fist of God" segment for Conspiracy X anthology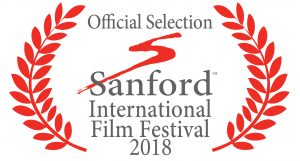 Clickbait opening film at Sanford International Film Festival, won Best Music!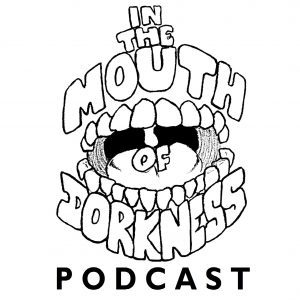 Clickbait featured on In the Mouth of Dorkness podcast - interview with Sophia, Michael, Jeremy Long, and Tyler Sage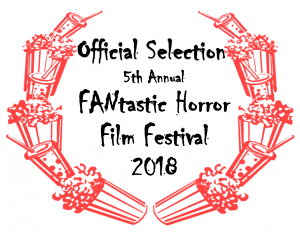 Clickbait @ FANtastic Horror Film Festival, San Diego WON: Best Supporting Actress (Brandi Aguilar)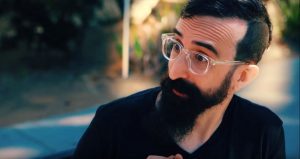 Michael appears as "beggar" in Veronika Mindal's parody of Olya Polyakova's song "Not like you and ex"-- "not like you and beggar"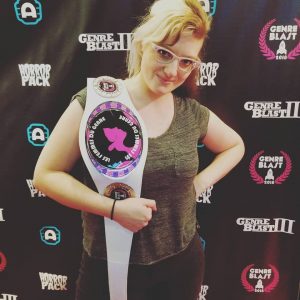 Sophia wins Les Femmes Du Genre wrestling belt award at GenreBlast! (and Sophia and Michael win "Nuclear Pens" for having multiple screenplays place as finalists)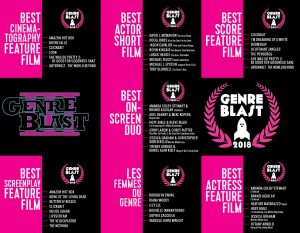 Clickbait world premieres at GenreBlast, wins Best On-Screen Duo - Alamo Drafthouse - Winchester, VA - Sept 1 - 3:15 PM - Also was nominated for: Best Actress, Best Screenplay, Best Score, Best Cinematography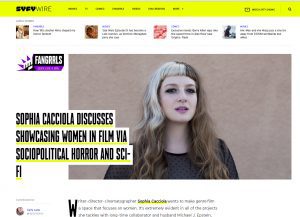 Sophia interviewed by SYFY about creating sociopolitical horror and sci-fi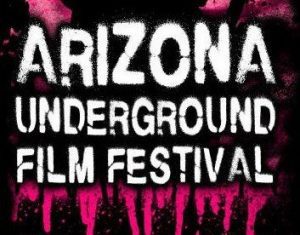 Clickbait is an official selection at the Arizona Underground Film Festival, screening Thursday September 20th at 7:30pm at the Screening Room Tucson, AZ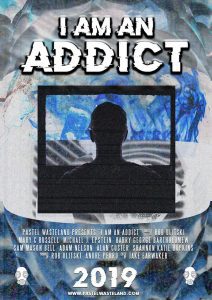 Michael to direct segment for the 2019 UK anthology, "I am an Addict"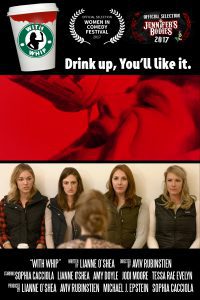 Two films we worked on are part of the 2 Die For anthology! "Witness" and "With Whip"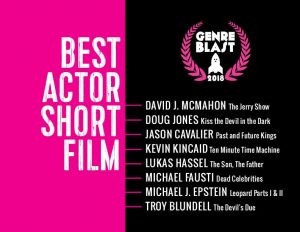 Leopard Parts I and II world premiere at GenreBlast - Best Actor Nomination for Michael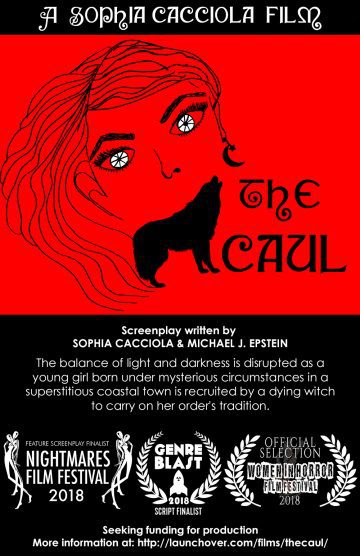 The Caul: screenplay finalist at GenreBlast, Women in Horror (Winner: Honorable Mention), and Nightmares film festivals!

Listen to the Clickbait cast w/Sophia and Michael live interview on WithoutYourHead - with Bob Elmore of Texas Chainsaw Massacre 2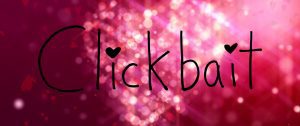 Clickbait Trailer and reviews!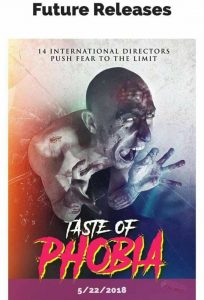 International anthology A Taste of Phobia featuring Sophia and Michael's "Somniphobia" out on DVD and VOD via Artsploitation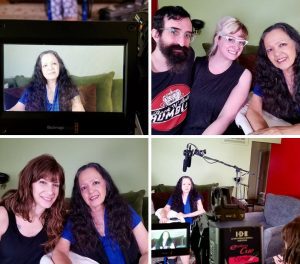 Women of Rock Oral History Project interview with Jean Millington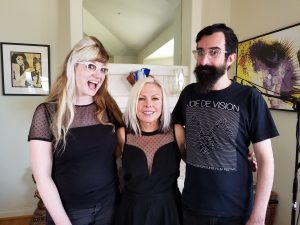 Women of Rock Oral History Project interview with Terri Nunn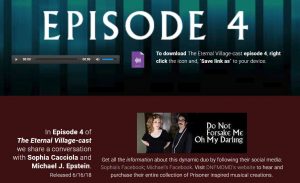 Sophia and Michael interviewed on The Eternal Village Prisoner Podcast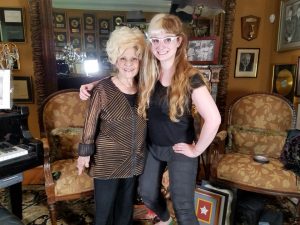 Women of Rock Oral History Project interview with Brenda Lee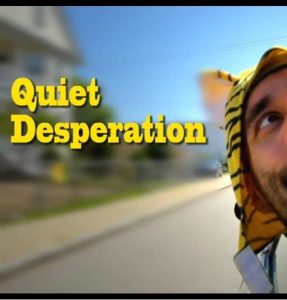 Michael works on Rob Potylo's Quiet Desperation Season 6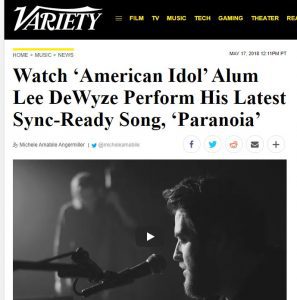 Variety premieres Lee DeWyze music video for "Paranoia" (Sophia is cinematographer)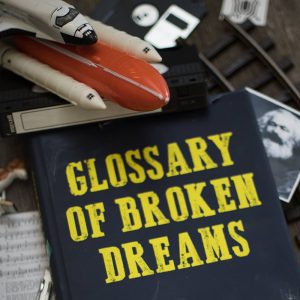 Sophia and Michael work on Glossary of Broken Dreams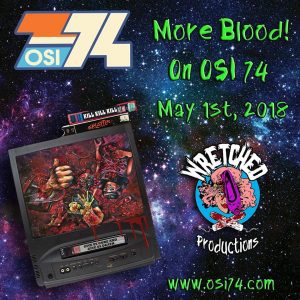 Wretched Productions' doc, More Blood (directed by Heidi Moore), features Darling Pet Munkee and Blood of the Tribades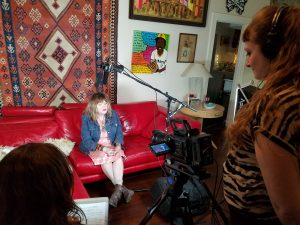 Women of Rock Oral History Project interview with Exene Cervenka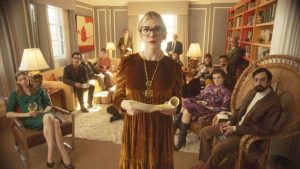 Michael appears as background poetry listener on Legion Season 2, Episode 4: 'Chapter 12: The Broken Places'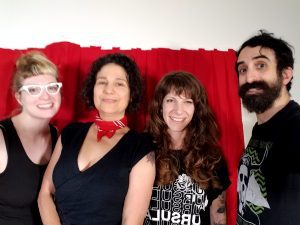 Women of Rock Oral History Project interview with Carla Bozulich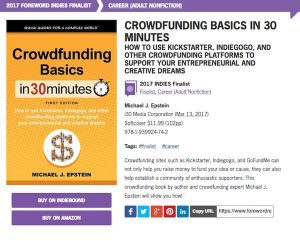 Crowdfunding Basics In 30 Minutes is a finalist in the Foreword INDIES competition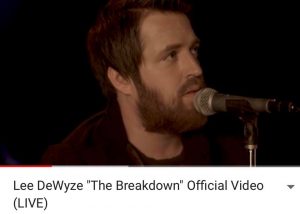 Sophia is cinematographer on series of videos for brilliant singer-songwriter and American Idol winner Lee DeWyze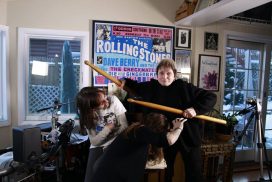 Women of Rock Oral History Project interview with Ginger Bianco
The book, Indie Science Fiction Cinema Today: Conversations with 21st Century Filmmakers, features an interview with Sophia about Magnetic (and an image from Magnetic on the cover)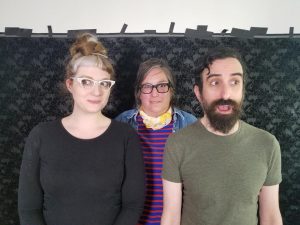 Women of Rock Oral History Project interview with Kate Schellenbach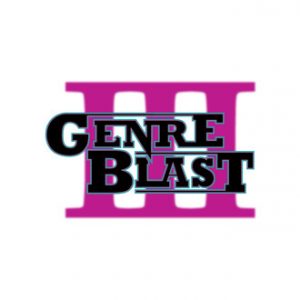 Sophia interviewed for GenreBlast's artist spotlight!