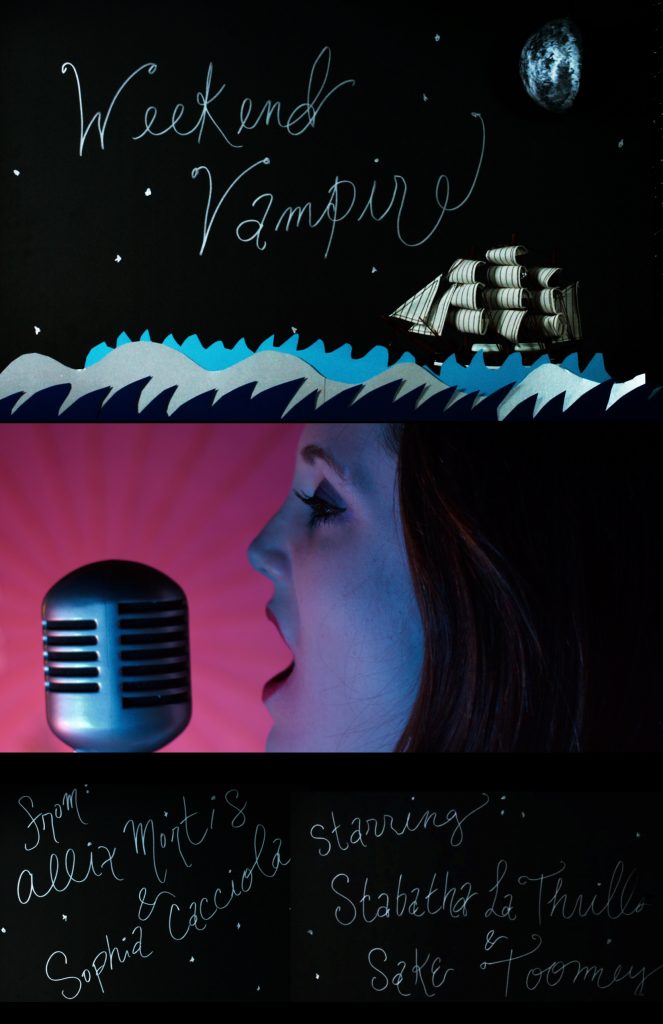 Extremely excited that Weekend Vampire (my last film made in Boston!) co-directed with MAGNETIC star, Allix Mortis – will be screening at Boston Underground Film Festival's celebration of Women in Horror Month!
Wednesday, February 20th!
BUFF: DISPATCHES FROM THE UNDERGROUND
BUFF Dispatches From The Underground February Screening: WILES
February is Women In Horror Month! BUFF's Dispatches From The Underground celebrates in true bloody fashion with a collection of shorts from New England's most cerebral, genre-bending filmmakers.
Full Line-up:
Izzy Lee "Innsmouth" (2016)
Farrah Rose Smith "Rapture" (2017)
Marinah Janello "Entropia" (2018)
Leticia De Bottle "Beauty Shot" (2015)
Stee McMorris "Strange Harvest" (2016)
Sophia Cacciola "Weekend Vampire" (2016)
Andrea Wolanin "Cleaning House" (2016)
Anna Gravél "Fractal" (2017)
To purchase tickets, click HERE