I worked at CD Spins in Harvard Square (my first job in Boston) from 2001-2003, and after it closed, my friend and co-worker, Scott P., took the store over and renamed it "ON Church St." Sadly, five years later, he's closing the doors. I think the days of people buying CDs as a physical medium is dying a slow death. I walked by today and took a few shots: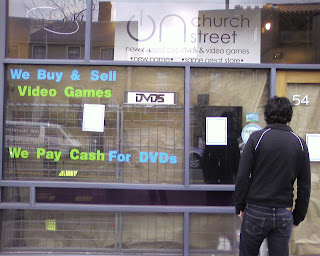 Strangely enough, a sign for DVDs that I made 6+ years ago is still prominently in the window: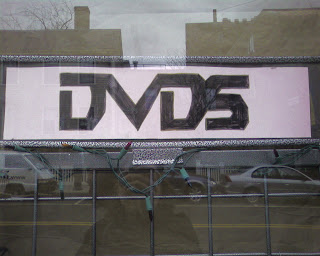 I guess Scott is going to still be selling CDs/DVDs online, please visit his website.
UPDATE: My old co-worker and secret friend Bjethany just posted her experience of tearing down On Church Street, over at her fantabulous blog