Check out this hilarious April Fool's Day lineup for Coachella: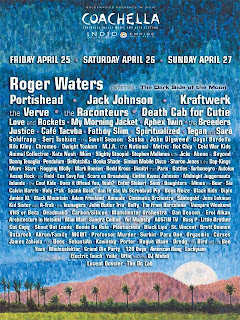 Roger Waters headlining…ha ha ha.
What? That's the real lineup?
It reminds me of the good old days when Metallica headlined Lollapalooza…
Who goes to these things? I know, like 50 billion people, but do they really want to see Roger Waters' Dark Side of the Moon?
Nah. Most of them are probably there to see Jack Johnson.