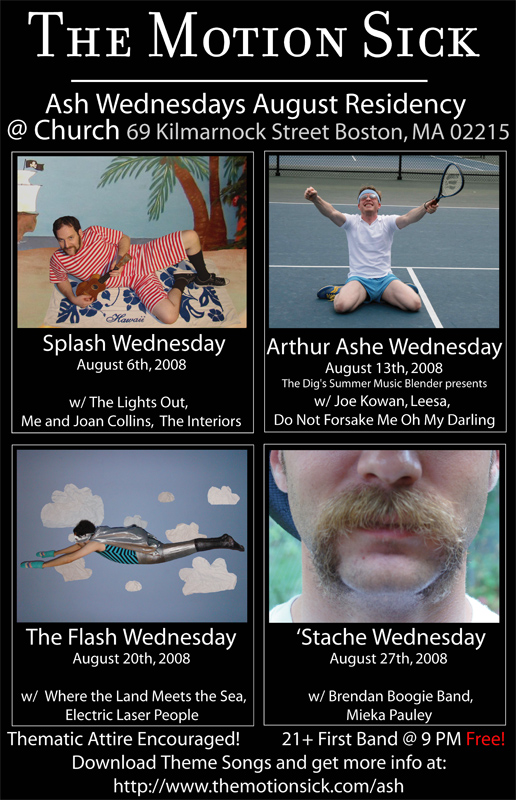 So The Motion Sick are doing a series of themed shows for their August residency at Church.  I will be debuting my new project, Do Not Forsake Me Oh My Darling, on the second night (Arthur Ashe Wednesday), August 13th.
The new band is moody, minimalist, art-garage rock. It consists of me on drums/vocals, and Mike (previous blitzkriegbliss bass player, and mastermind behind TheMotion Sick) on bass. That's it. We have four drums, four cymbals, four strings, and little skill! The band is still very much an experiment, and we'll be playing only five songs. This will be the only show for several months, as we're still putting songs together and learning how to create within our self-imposed limitations.
The night has a tennis theme (please feel free to dress up!) and we'll be playing with our great friends Joe Kowan on at 9, Leesa on at 10:15, and The Motion Sick on at 11:00.  
Do Not Forsake Me Oh My Darling goes on at 9:45.  
The show is free, 21+.  You can find out more about the nights of the residency here.