This article written by Sophia originally appeared on Boston Band Crush.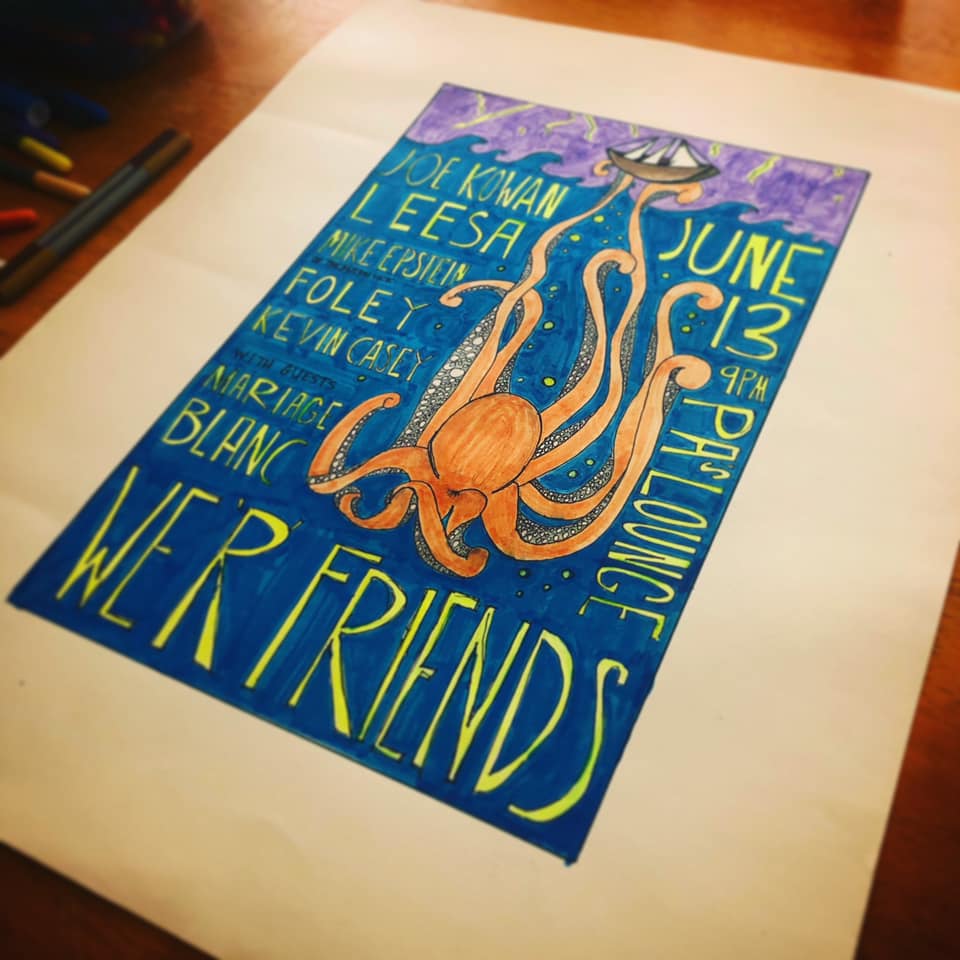 Fun show Saturday night at PA's with a bunch of close friends of mine that I started out with on the open mic circuit a million years ago.
Foley is outrageous in person and subdued on stage. Don't be surprised if plays a Leonard Cohen or Tom Waits song.
Mike Epstein is frontman for The Motion Sick, he'll be delivering stripped down versions of full band songs, some new things he's working on, and one or two surprises.
Leesa is currently working on her debut record, think of a rocking Cat Power.
Leesa singing Bullshit:
ARVE Error: Invalid URL youtube http://www.youtube.com/watch?v=_cnfARQ31uc in url

Mariage Blanc cap the night – they are a touring indie-pop band from Pittsburgh.
PA's Lounge – Line-up:
9-9:20– Kevin Casey
9:30-9:50– Michael Foley
10:00-10:20– Mike Epstein
10:30-10:50– Leesa
11-11:20– Joe Kowan
11:40-12:30 or later– Mariage Blanc (from Pittsburgh)
Age Restrictions: 18+
Doors Open: 8:30PM
Ticket Price: $8 for 21+/$11 for 18-20
Facebook event (no longer available)