Show tomorrow, 6/25 at The Middle East Upstairs in Cambridge, MA. It's psychedelia-inspired 28 Degrees Taurus' CD Release. The haunting and shoegazing Static of the Gods headline and Banditas open the night (we should be on second). FB Event – come out and meet our new merch mannequin (named Barbarella)!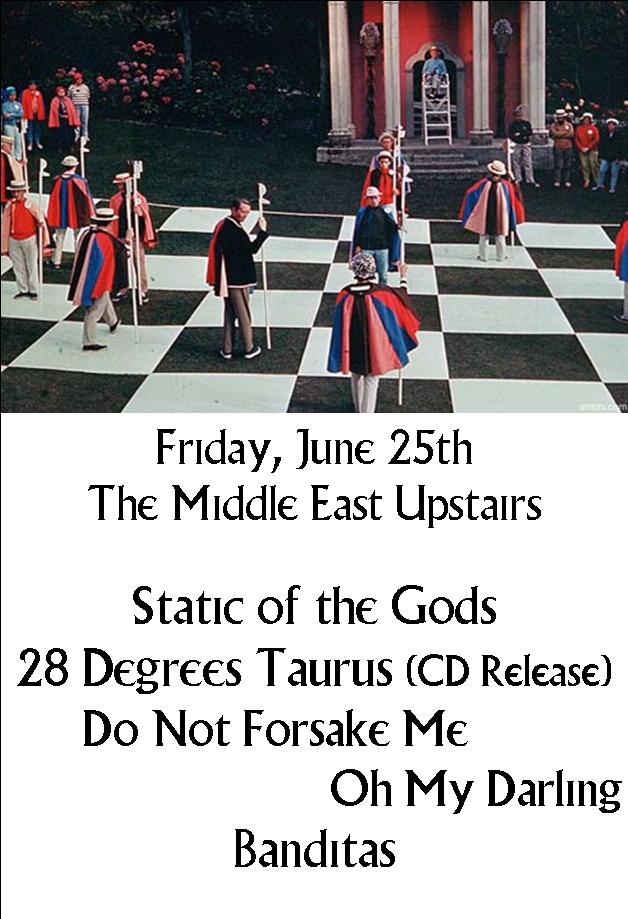 Then on Sunday, 6/27 we'll be performing 4 songs acoustic on Bay State Rock with Carmelita on WAAF – you can listen online at http://waaf.com! We start playing right at 11:30PM. We're working the songs out on ukulele and glockenspiel – so it will be VERY different from what we do live!
Sophia was recently interviewed by Boston fashion blog, The New Brahmin on what goes in to getting ready for a show and about her personal style and fashion icons- they even took a few photos (on abandoned T property – we encountered a zombie house, a possibly rabid raccoon, and some rusty nails – you can't tell any of that from the photos, however!)
Finally, we'll be headed out on tour the last week in July – let us know if you'd like to see us in your town!