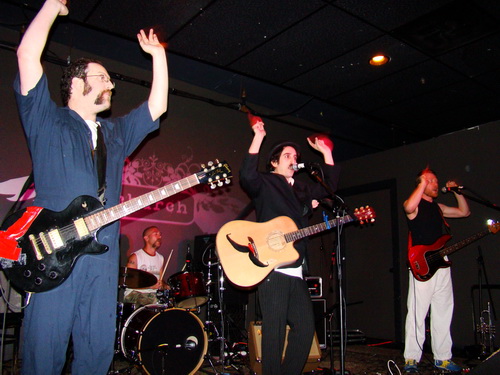 A huge thanks to everyone for making our final Ash Wednesdays residency night amazingly awesome.  The whole series was a smashing success thanks to all of you for attending and participating in the themes, the hard work of all of the bands involved, and the excellent staff at Church.  
We closed things out last night with some facial hair, Brendan Boogie Band, and Mieka Pauley.  
Check out the photos from the show here or on facebook at http://www.new.facebook.com/photos.php?id=500296772 A few participants below to whet your appetite…a few videos and a fuller thanks to come soon. 
-xxxxxxxxxxxxxxxxxxxxxxxxxxxxxxxxxxxxxxxxxxxxxxxxxxx-
The Motion Sick Blog – https://blog.mikeandsophia.com/