So, in preparations for tomorrow's journey, I decided to update our trusty band GPS so that we have the latest and the greatest.
So, I follow the instructions and head on down to the software download section of the Sony support site for my GPS.

Great, I click on the firmware upgrade. It leads me to this lovely page listing some new features. I hit download now. After all, that is what I want to do.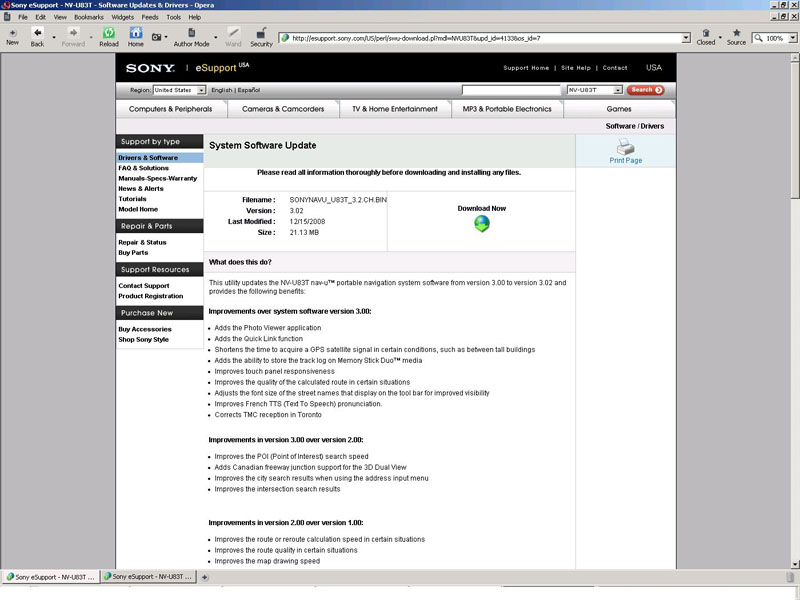 I get this license page. I skim it. Looks okay.
Top of page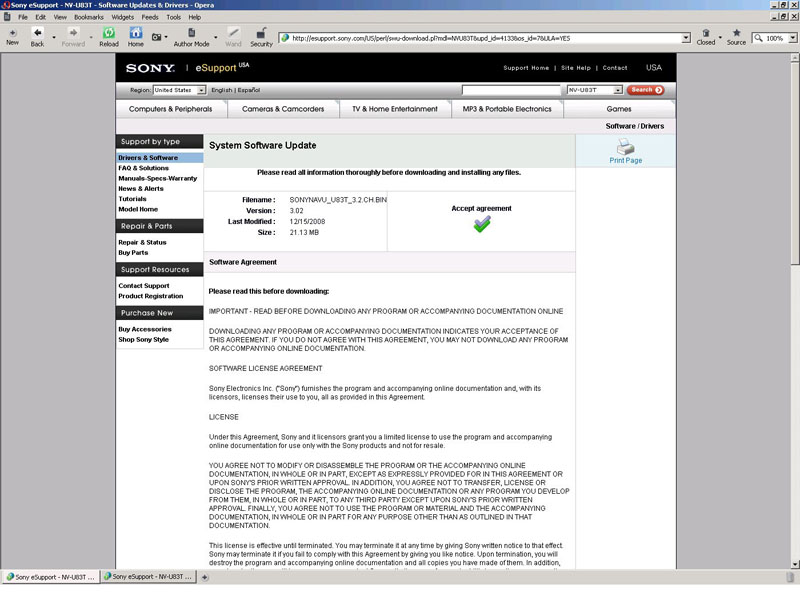 I scroll to bottom of page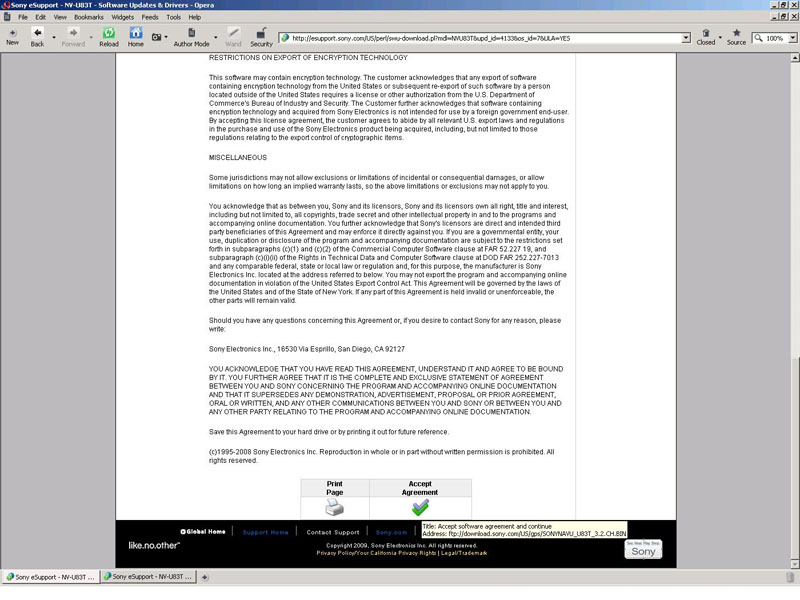 After pressing "I Accept," my download arrives on my computer.  All is happy and well.  I run the firmware upgrade.  Nice.  I turn on my GPS.
MAP DATA CORRUPTED
What?  
I search for this on the web.  I find out that if you upgrade the firmware and you didn't have the version one below, you get this error and your GPS is useless until they mail you a disc with new map files on it.  Mail it to you.  You can't download it.  You can wait a week.  They mail it to you.  Apparently, Sony is still living in 1972.  Mail.  To send a disc.  With data.  No download.  
I can't understand how this was possible.  I followed all of the instructions.  So, I go back to the Sony page and search everywhere to see if they warn about this.  They sure do. Remember this page where I clicked download now?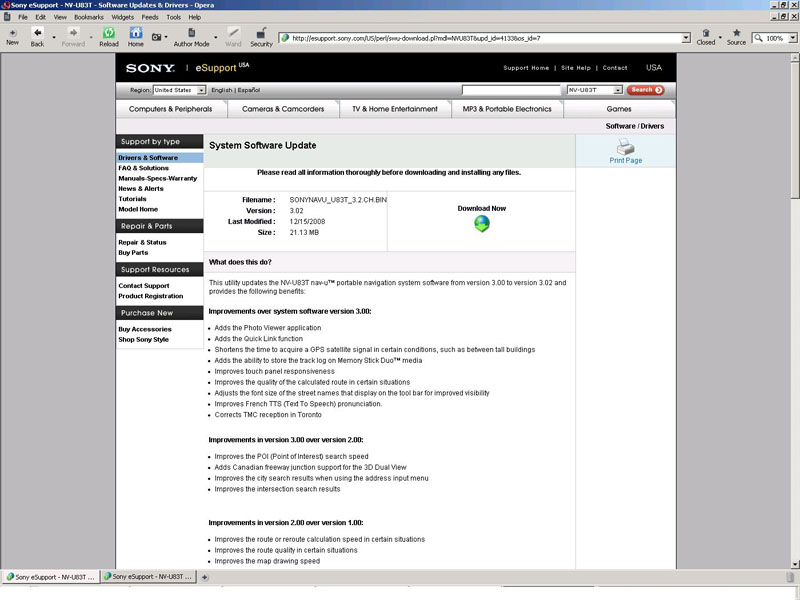 If, for no apparent reason, I had decided to scroll down to the bottom of this page. I would see, in bright red letters, a warning.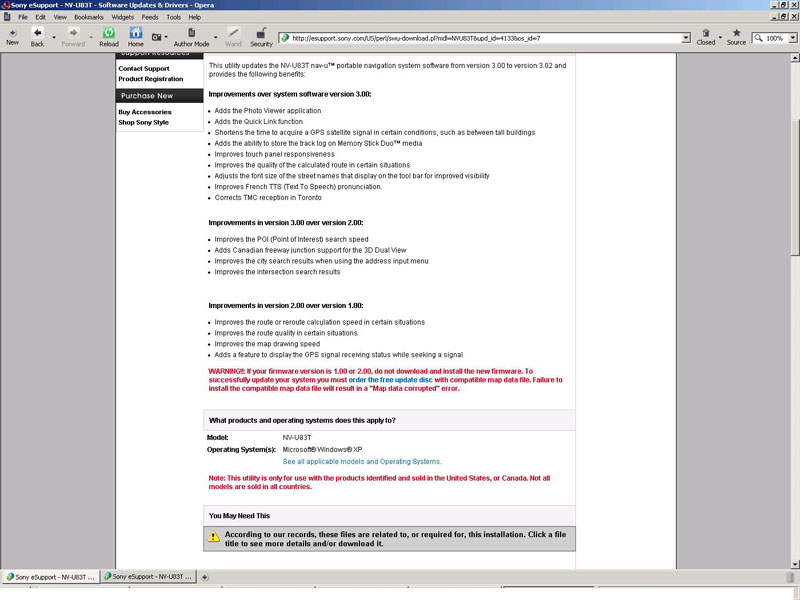 Indeed, it describes my exact problem. Why would I have scrolled down on this page? I wouldn't have. There is no possible reason that I ever, even if I came to this page 10 million times, would have scrolled down and found this message.
If you search on the web, about every single other person who owns this device ran into this problem. I called Sony. I yelled at them. They are mailing me a disc in a week. We will have to use maps on paper like it's 1972 while I wait for my data to arrive in the mail.
See you on the road!