all links go to something interesting.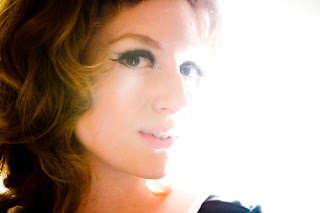 Do Not Forsake Me Oh My Darling:
In July we recorded 3 songs with Mike Quinn at The Moontower (download them here!), and had a kick-ass photo shoot with Kelly Davidson. In August, we played our first real show on my birthday at The Middle East Upstairs, which was an amazing evening for me. We also played Church and finished out 2009 with a show at Harpers Ferry. In November, we shared our top 10 movies with a British underground film magazine, Electric Sheep Magazine. In December we were interviewed by them for a podcast that should be up shortly, also we were interviewed by SciFiPulse for their podcast that should air in January. At the end of December, we began work at The Moontower to record our next three songs.
Looking forward to 2010: We'll be on WMFO's On The Town on January 6th, we'll be finishing up our first EP to be released this Spring. We'll be opening up Mascara's CD Release on January 29th, and playing with HUMANWINE and Walter Sickert and the Army of Broken Toys in February, and shortly will be beginning preproduction on a music video to be released in the Summer.
Boston Band Crush:
I had a great time meeting tons of new bands and people this year through Boston Band Crush. Highlights include my SXSW and WBCN Rumble coverage (including talking about it on Boston Emissions with Anngelle Wood), interviewing Gordon Gano of the Violent Femmes, and co-planning and executing our coming-out event, One Night Band.
Mike and I started the groundwork on a Boston music licensing, publishing, strategy consulting and targeted marketing company that will be operational in 2010.
Personal Highlights:
I enjoyed trips to (vegan eating guides are linked): San Francisco, San Diego, & LA; Portland, OR and Seattle, WA; NYC; the Finger Lakes Region of Upstate NY, Maine, & North Carolina.
I got to spend two wonderful weekends with my adorable 1 year old niece – I'm hoping to be able to spend more time with her this year.
Saw more than 100 different local bands play (full list is forthcoming) and attended 18 The Motion Sick shows this year.
Had the privilege of experiencing Leonard Cohen in concert.
Had a ton of fun being an extra in Ad Frank's music video for Winterthru – I'm excited to see the finished product!