The Michael J. Epstein Memorial Library Archives presents former band members…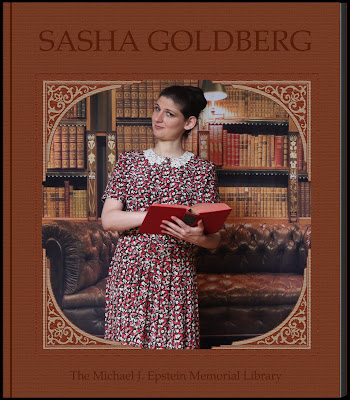 Sasha Goldberg
Head Curator of Special Collections and Archives, Trumpet, Organ, Keys, Thunder Stick
Sasha was raised to be a classically trained flute player but decided that science was a lot more fun. She studied biology and geology, worked in clinical research, and now edits video for a living. By night she teaches and performs improv comedy and now she's gone and joined a band.
Favorite author: I'm more the type for phases than favorites, but one of the stand outs is John Irving. He presents a world of quirkiness and it becomes real as dirt. He makes the absurd tangible and gives the frivolous a solid core of emotion and morality. That, and he writes prose you can melt in.
Favorite book: I really like a lot of books, especially this one that I'm reading right now. Anyway, here are some stand outs from the past. Like Water for Chocolate. Jurassic Park. The Hobbit.
Favorite movie based on a book: The Princess Bride. Clearly. Also, I have high hopes for The Hobbit, but we'll just have to see.
Photo by Kelly Davidson, Etched on Film