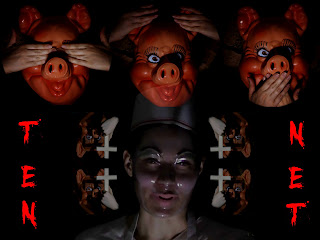 We've been losing our minds a little pushing our Kickstarter campaign for the film TEN: http://www.kickstarter.com/projects/michaeljepstein/ten-b-movie-psychological-thriller-full-of-twists
It's a nerve-wracking process to say the least! So, we're going to ease up for a few days and catch our breath (and celebrate Sophia's birthday). In the meantime, I just wanted to let you know that we'd love to have as many backers as possible, even if the money is small. I'd vastly prefer 10,000 people each giving $1 over 1 person giving $10,000. Why? We want this to be a shared project. We want you all involved in it. We want to share the process with you, and we want as many of our friends as possible to have a part in making this dream a reality.
This film will not be available online for a very long time. It will only be given to backers who support at the DVD or download levels. However, we plan on having one Boston area screening that will ONLY be open to backers, prior to our attempts to get the film screened at film festivals world-wide. Many of the reward levels include VIP tickets to this screening. The remaining seats in the theater will not be sold publicly, but instead will only be offered for purchase to those of you who backed the project at any level (even $1). Even just that $1 contribution makes you a part of this whole thing. It means a lot to us to have your support and regardless of what you can afford, we want you to be in this adventure with us!
All it takes is a dollar and our dream…