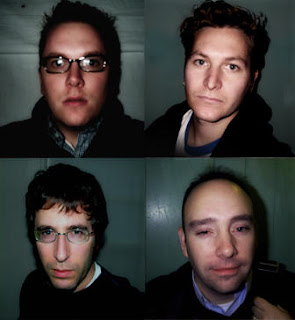 After local rock stars The Sheila Divine closed up shop, divine sheila Aaron Perrino wasted no time starting up his new project Dear Leader (This is a quite timely post as their moniker refers to the common honorary title used to describe Kim Jong-il, leader of The Democratic People's Republic of Korea, who may or may not have had a stroke recently).
Dear Leader are well known for their energetic, dynamic performances, recordings of which are traded around the Internet with the blessing of the band – http://www.archive.org/details/DearLeader.
Several studio tracks are available to your ears on Myspace. Although the band is on a relative hiatus since Perrino's move to Belgium, they are returning to rock the socks off Boston for two days only at TT the Bear's!
We're rocking it with them on 9/26:
Dear Leader – Midnight
Taxpayer – 11:00pm
The Rones- 10:15pm
The Motion Sick – 9:20pm
$12, 18+
-xxxxxxxxxxxxxxxxxxxxxxxxxxxxxxxxxxxxxxxxxxxxxxxxxxx-
The Motion Sick Blog – https://blog.mikeandsophia.com/