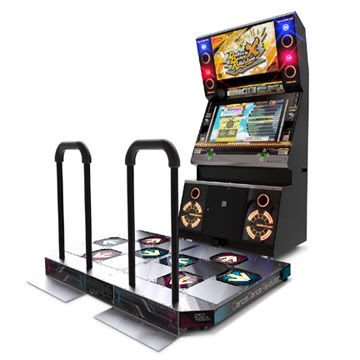 The arcade version of Dance Dance Revolution X, which we believe features The Motion Sick's "30 Lives (Up-Up-Down-Dance Mix), is now out! We hope that it will start appearing in arcades around the country any second now. As soon as we locate one nearby, there will be a band field trip to film ourselves playing the game. Anyone know where they are sprouting up? Anyone have $10,000 so I can buy one to keep at home?
For sale at:
Until then, I will just have to enjoy these great videos of people in Asia playing our song in the arcades there:
 Most of all, I am looking forward to it so that I don't have to just play skee ball and that feats of strength game to win tickets to get a spider ring…now I can dance too!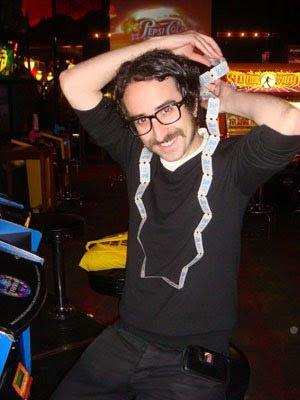 Just in case you don't remember my dancing skills, here's a video of me playing along to the song at home.  I hope to get some videos of these other guys playing too soon.