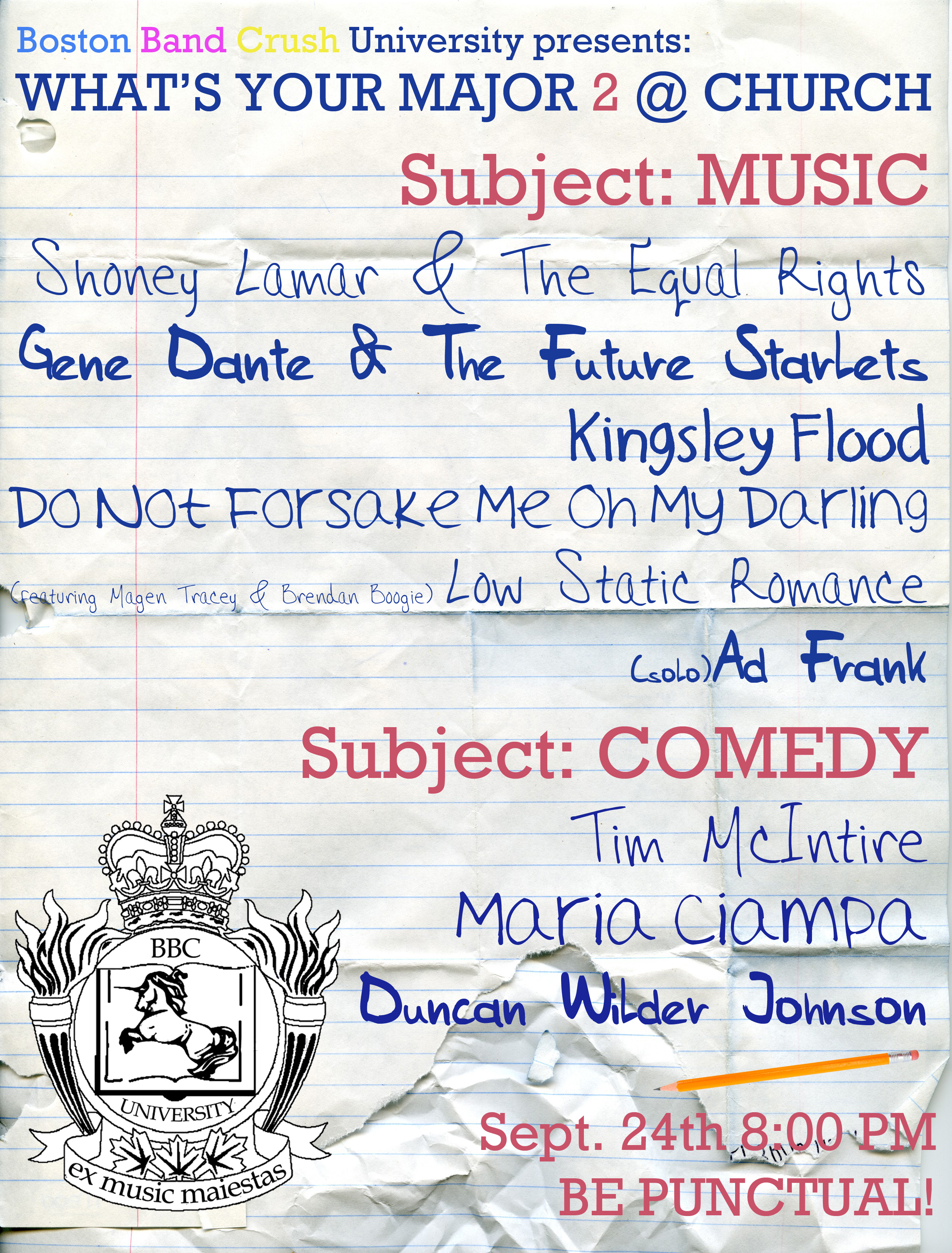 Last Friday we all learned a little something as we all filed in for back to school time at the second annual What's Your Major at Church of Boston.
There were also VERY informative sessions from:
Shoney Lamar & the Equal Rights, Gene Dante & the Future Starlets, Kingsley Flood, Low Static Romance, Ad Frank and the comedy of Tim McIntire, Maria Ciampa, and spoken word artist: Duncan Wilder Johnson. We got video of many of the acts.
I got the special treat of sharing the stage with two artists who I greatly respect. I joined Ad Frank during his set for a cover of Jonathan Richman's "The Neighbors" and Duncan Wilder Johnson donned an official DNFMOMD jacket to join us for a cover of PJ Harvey's "This is Love."
I