I'm having some fun playing with Spotify lately. I've already put up two playlists of my own music:
A Sampler of MJE's Music
The Complete MJE (Everything on Spotify anyway)
I decided I might make a regular series of playlists I create. I thought it best to start with something that no one would ever expect from me – female dance music mostly from the 80s! A lot of this brings me back to my days of going to roller skating parties. Let me know what you think! More playlists to come!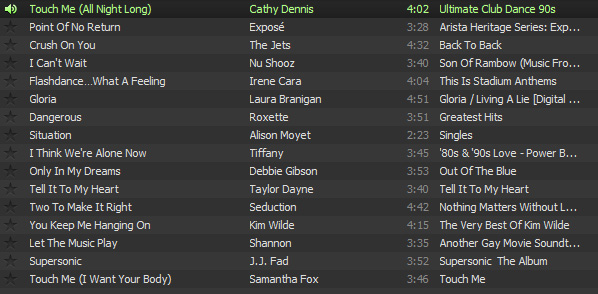 http://open.spotify.com/user/michaeljepstein/playlist/6JO7iAR5uW6F3iIbTV6k54