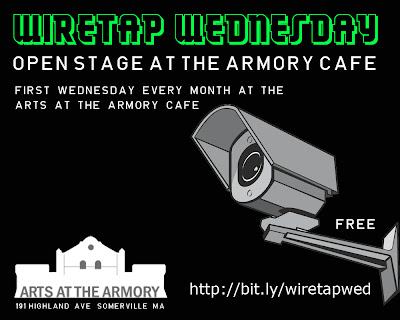 November Wiretap Wednesday is here!! This page ( http://bit.ly/wiretapwed ) will be the location of the livestream and time listings for performing acts.
Leon Rich was our feature performer tonight, November 7th!
Arts at the Armory
191 Highland Ave.
Somerville, MA
Also, connect with us on Facebook.
Our feature was LEON RICH!
Tonight's performers:
Justin P. Drew (vid 2)
Zack (vid 2)
Jere (vid 2)
Maria (vid 2)
Ben Quick
Nick Zaino
Sharon Crumrine