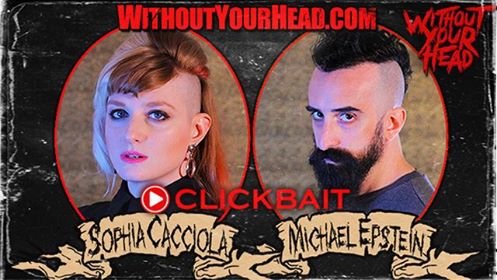 Listen at:
Bob Elmore of "Texas Chainsaw Massacre 2" and the cast of Clickbait Amanda Colby Stewart Brandi Aguilar and Seth Chatfield including an intro by the filmmakers Sophia Cacciola and Michael J. Epstein! [mp3=Leatherface and Clickbait!]WYH_180803.mp3[/mp3]
Download at: http://www.withoutyourhead.com/uploaded/mediafiles/WYH_180803.mp3
Our good friend Bob Elmore of "Texas Chainsaw Massacre 2" returns home to Without Your Head to open the show then we will be joined by the cast of...

A college student who will do just about anything for Internet fame is kidnapped by a fan, and her reluctant roommate is the only one who can save her in this horror satire of popularity culture. Clickbait (2018) - Trailer from Launch Over - Cacciola / Epstein on Vimeo .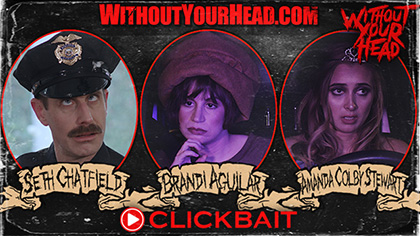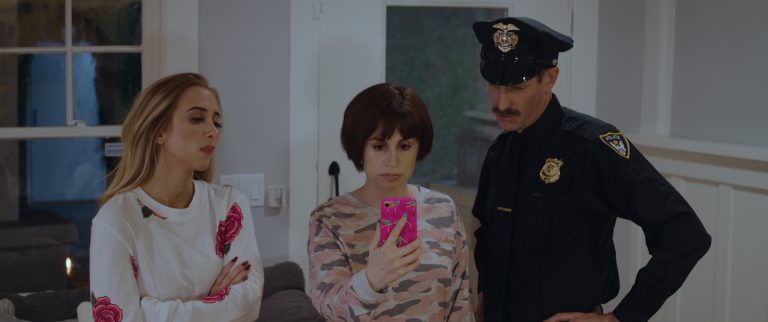 Sophia and Michael will join Neal Jones of Without Your Head around 9 PM EST to intro the movie before passing the torch for discussion to Clickbait leads Amanda Colby Stewart, Brandi Aguilar, and Seth Chatfield
Without Your Head is one of our favorite podcasts, and definitely check out their amazing archive of interviews, including a couple of visits we have made, talking about Blood of the Tribades and Special Needs Revolt!