Interviewed by Tanya Pearson
Cinematography by Piper Preston and Jen Dessinger
Edited by Tanya Pearson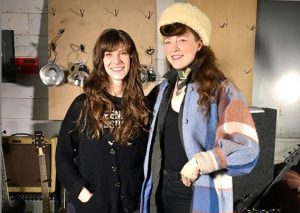 The Women of Rock Oral History Project is a collection of digital interviews and written transcripts housed at the Sophia Smith Collection at Smith College, documenting the lives and careers of women in rock music, focusing primarily on artists who have been left out of the popular rock narrative. The Women of Rock Oral History Project has been made possible, in part, by the Helen Gurley Brown Magic Grant (2016) and the Rebecca Samay Rosenthal Memorial Fellowship (2015). The project is otherwise self-funded and sustained entirely by volunteer labor. This labor includes travel, video recording and editing, transcribing, grant writing, event organization and promotion, and publicity. You can view the list of volunteers here.