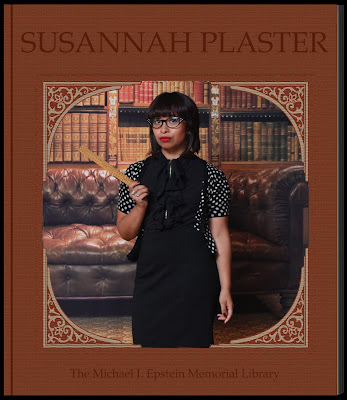 Susannah P.
Assistant Director of Returning Books on Time, Viola, Voice
Hailing from Hilton Head Island, South Carolina, Susannah moved to Boston after finishing her undergraduate degree in Viola Performance at the University of North Carolina at Greensboro. Having studied at both Boston Conservatory and Boston University, she is now gainfully employed as the Manager of Annual Giving and Special Events at the Celebrity Series of Boston.
On the side Susannah likes to stay involved with the local music scene- most recently she has collaborated with The Everyday Visuals, The Luxury, The Hark! Philharmonic Orchestra, and Far From Finished.
She also enjoys going to see live music, international travel, and lusting after celebrity newsmen.
Favorite Author: I never knew I had so much in common with an emotionally damaged gay man until I read Augusten Burroughs. Love him.
Favorite Book: Are You There God? It's Me, Margaret. A surprisingly powerful and controversial read for a young girl in the South.
Favorite Movie Based on a Book: High Fidelity.