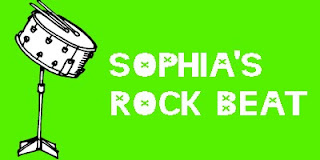 videoing Boston one show at a time.
Sophia's Rock Beat – the mission is simple – go to as many shows around Boston as possible and take video then post it here. Previous Rock Beats are here!
Another slim rock week here – the only event we managed to make it out to was "Out of the Woodwork" an acoustic show at The Milky Way on Wednesday 3/2.
Aviv Rubinstien (Pray for Polanski) – managed to surprise everyone a bit, I think – he sprung a cover of The Motion Sick's Grace Kelly on Michael – video here, sprung back-up vocal duty on Jeff (on a song, I'm pretty sure Jeff's never heard – video), and called his bandmate, Anne up to sing this one with him. (also got two other videos of him as well – video 1, video 2)
Michael J. Epstein (with assorted librarians) – Every Time I Visit You it Rains and Amylee
Nick Murphy (The Acre) – video 1, video 2
Jeff Vachon (Big East)- video 1
Justin Emile (Big East) – video 1, video 2, video 3
Nicholas Hashem (The Boots) – video 1, video 2, video 3
and a special performance of Space Balloon's If you want a mustache:
Thursday, Do Not Forsake Me Oh My Darling was in the studio – I posted video of that here.
Looking at this week:
Tuesday is the Rock 'n' Roll Social at The Model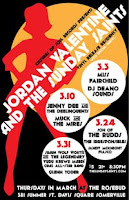 Thursday, 3/10 Jordan Valentine and the Sunday Saints Vinyl Residency at The Rosebud continues with Muck & the Mires and Jenny Dee & the Deelinquents
Saturday 3/12 is a huge night in Boston – luckily we have some friends in town so we won't have to choose between all of this awesomeness: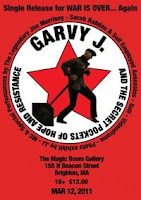 Middle East Up The Alrighters, Razors in the Night , Cradle To The Grave, Full Body Anchor
–
The Magic Room Garvy J. Single Release Party with Sarah RabDAU & Self-Employed Assassins, Goli, Videodrome, MC: The Legendary Jim Morrissey
–
Brighton Music Hall – Freezepop with The Cinnamon Fuzz, Big Digits, Death of the Cool