We headed out to Iowa City on Easter, expecting to play to absolutely no one. To our great surprise, a small, but solid and enthusiastic gang joined us to celebrate Neutral Milk Hotel's _In the Aeroplane Over the Sea_.
Before the show, we found a giant cow and played some songs in front of it…
Now over to the show…
Shawn makes us all sing "Happy Birthday" to his mother…awwww.

We closed the evening with booker Andrew singing "Oh Sister" to help us celebrate!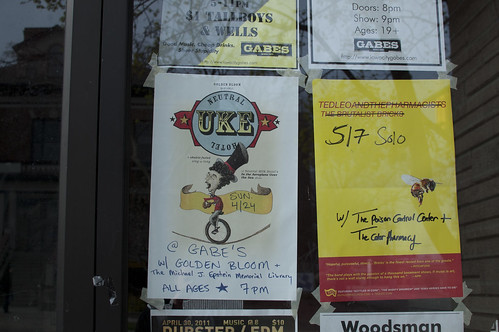 You can also check out all of the tour posts, Rachel Blumenthal's recap of the whole tour, Kelly Davidson's recap, Matt Girard's recap, and Tanya Palit's interview series.