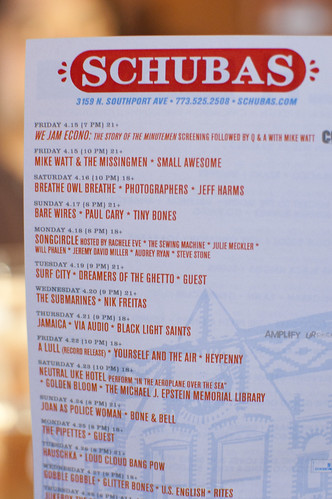 We made the journey to Chicago and after a little bout of carsickness for some of our more drummerish members, we grabbed some food at Schubas and hung out a bit in the green room with the lowest ceiling in the history of green rooms. Even our most vertically challenged members were able to touch the ceiling without much effort!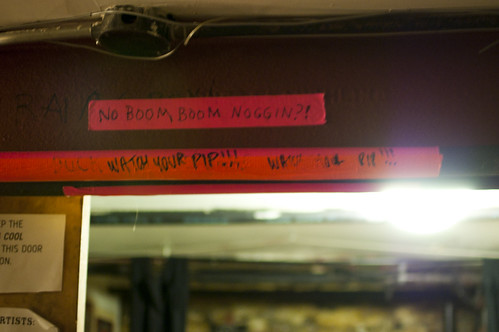 Kelly Davidson got some great video of "King of Carrot Flowers"

Here is some MJEML Performing "Stranger"

…a nice big block of Golden Bloom's awesome set!

Music Defined reviewed the show…as did Stereo Subversion and Hidden Track.
The big finale Neutral Uke Hotel / Golden Bloom / MJEML / The Motion Sick encore!

We also did a fine interview with Josh from Music Defined!

Music Defined also got some performance video of MJEML, Neutral Uke Hotel, and the "30 Lives" encore.
You can also check out all of the tour posts, Rachel Blumenthal's recap of the whole tour, Kelly Davidson's recap, Matt Girard's recap, and Tanya Palit's interview series.