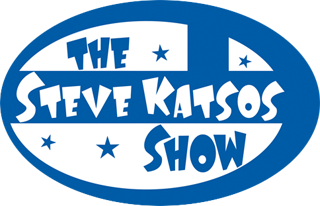 UPDATE – VIDEO OF PERFORMANCE AT: http://blog.michaeljepstein.com/2012/03/michael-j-epstein-memorial-library_22.html
The Michael J. Epstein Memorial Library is excited to present a two-song performance this Tuesday evening (3/20) for a taping of The Steve Katsos Show (Facebook). Steve Katsos, the "Pauper of Late Night," (see press) hosts the Arlington, MA-based variety show that reaches over 13 million viewers in the U.S. and Europe.
If you would like to be in the live studio audience in Arlington, MA, simply let us know by e-mailing Sophia at: ADDRESS REMOVED. (First come, first serve and we'll do our best to get you all in!) If you can't make the taping, but would like a behind-the-scenes glimpse, you can watch a live stream of the session!
We'll be joined by comedian Bob Seibel.
Just so you can see some of the fine work done on the show, we present to you a musical performance from 2011 by Sarah RabDAU and Self-Employed Assassins. You may remember Sarah from her guest vocal appearance at our "Faith in Free" premiere and on our recording. You may also know her from her amazing music (if you don't, you should)!