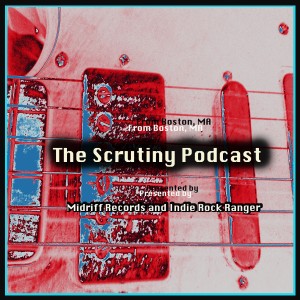 This came out last month and I totally forgot to post it. Cameron Keiber (of Midriff Records and musical fame) and Richard Bouchard (formerly of Boston Band Crush now of TTs booking & Indie Rock Ranger presents fame) have started a podcast about music, Boston, business, promotion and everything in between.
Their words on the mission, "to record a series of panel discussions with local and national music industry folks on topics that effected them directly. It was the same conversations we were all having late night at a party or after a show at the club. These conversations can get heated, bitter, unfair and loaded and we weren't sure that people would be willing to expose that side of themselves publicly through frank discussion. We found that they will. By having honest and frank discussions we learn something new, validate a perspective we may not have had before and come to an understanding on the people and processes of a community we cherish. Sharing is a wonderful and humbling experience and we are gonna do more of it."
I was very excited that they asked me to participate….perhaps a little too excited as I earned a new moniker this day "Steamrolla Cacciola" – which of course, now has it's own facebook page.
My fellow guests were Sabrina Boyd of wfnx.comand Ryan Spaulding of Ryan's Smashing Life (Ryan blogged about Scrutiny too.)
HERE'S THEIR WRITE-UP. And follow them on facebook and keep an ear out for more episodes!