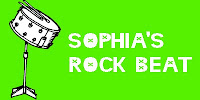 WANTON REVELRY was promised and WANTON (but not crispy) REVELRY WAS HAD. Here's a bit of what my camera saw…there was so much more that it missed: hoops! insane adverts! clothespins! masks! but here's a taste of the Lizard Lounge on the Ides of March:
Kissing games provided by none other than UnAmerika's Sweetheart Karin Webb:
Deep thoughts on bestiality from the incomparable Jade Sylvan:
The the woman and the band of the hour(s) Lainey Schooltree and SCHOOLTREE!
And, Count Zero brought the night to its glorious conclusion:
And hey! Rachel Leah Blumenthal (link to flickr) was there with her camera fulfilling some Ten movie Kickstarter rewards!