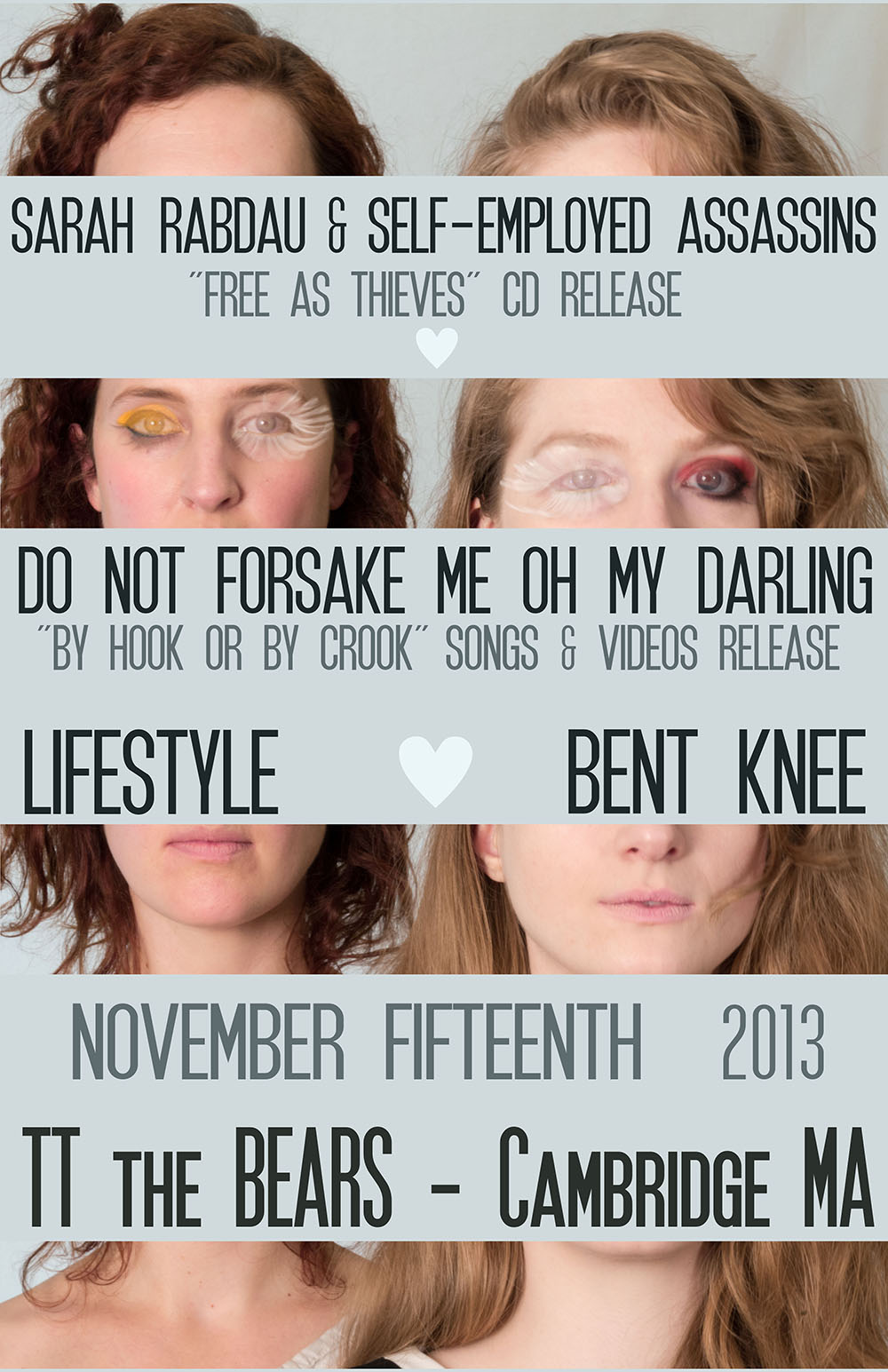 DOUBLE RELEASE PARTY RECAP! 11/15/13 at TT THE BEARS, Cambridge MA!
We had the most amazing time releasing our new singles,
BY HOOK OR BY CROOK
and sneak-previewing our new music videos at TT the Bears last Friday! Do Not Forsake Me were very pleased to be joined by Susannah Plaster on viola, Rachel Leah Blumenthal on oboe/flute, and Matt Graber on trombone and drums and it was an insane time letting Sophia go crazy on just the mic. Johnny Anguish from
Daykamp Music
was there and caught some of the madness on film:
Sarah Rabdau & Self-Employed Assassins
released their first full-length album in four years,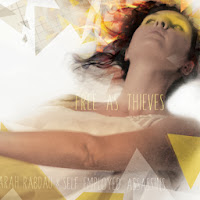 "Free As Thieves". IT IS AWESOME. GO LISTEN, DOWNLOAD, SHARE!
Our favorite new wave rockers Boston Music Awards nominated artist, Lifestyle topped off the night with an epic dance party!
and the most awesome Bent Knee kicked off the celebration, taking us on a journey with their astonishing and twisted melodies! They are off to Japan in December – check out their tourdates!