The very end of December saw our first four days of shooting for MAGNETIC! The main goal of this shoot was to film most of the exterior and long driving scenes. On December 28th, in one normal car, we stuffed: a ton of gear; our star, Allix Mortis; cinematographer, Kelly Davidson; production assistant, Rachel Leah Blumenthal; and Michael and myself. It was not the comfiest 1000 miles we've ever gone! We headed out of Somerville and went straight to Brooklyn, ate a quick lunch at The V Spot, and started our shoot in the lobby of a friend's apartment:
After that we were off to the street, to possibly illegally move around a NYC trashcan (no arrests were made in response to our relocation of the trash can):
| | |
| --- | --- |
| | We got some city skyline shots from the Brooklyn waterfront, and then quickly did some interiors at a Michael's sister Rachel's house, and finished up our NYC portion of the shoot with some city driving. |
We then drove through the night to Western, NY for the rest of the weekend. At 6:00AM we made it to Montour Falls, NY where we shot an amazing pre-dawn waterfall:
The rest of the shoot took place at the Lazy Ewe Farm in Western NY. The weather was a bit uncooperative and the next few days we dealt with temperatures dipping into the teens, rain, and snow, so we had a bit of trouble getting all of the outdoor footage we needed, and we went through many, many hand warmers to get through the many, many hours outside. Working fast we managed to get nearly everything we had planned.
Working among the sheep:
Is Michael a tree?
Creepy basement times:
Early morning at the Keuka Lake State Park:
The best invention ever, the Production Assistant Tape Necklace of Shame: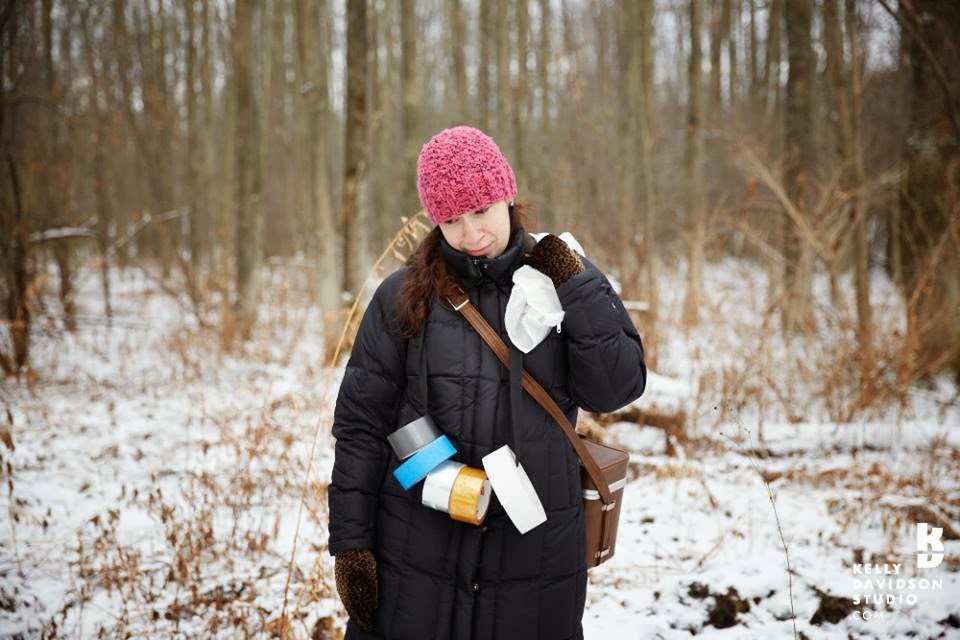 Rachel Leah Blumenthal by Kelly Davidson
We finished up a few shots on the morning of Dec. 31st and then raced the 7 hours back to Boston. We did stop off in Albany for some amazing vegan sicilian pizza from Little Anthony's – it literally took up 2/3rds of the back seat: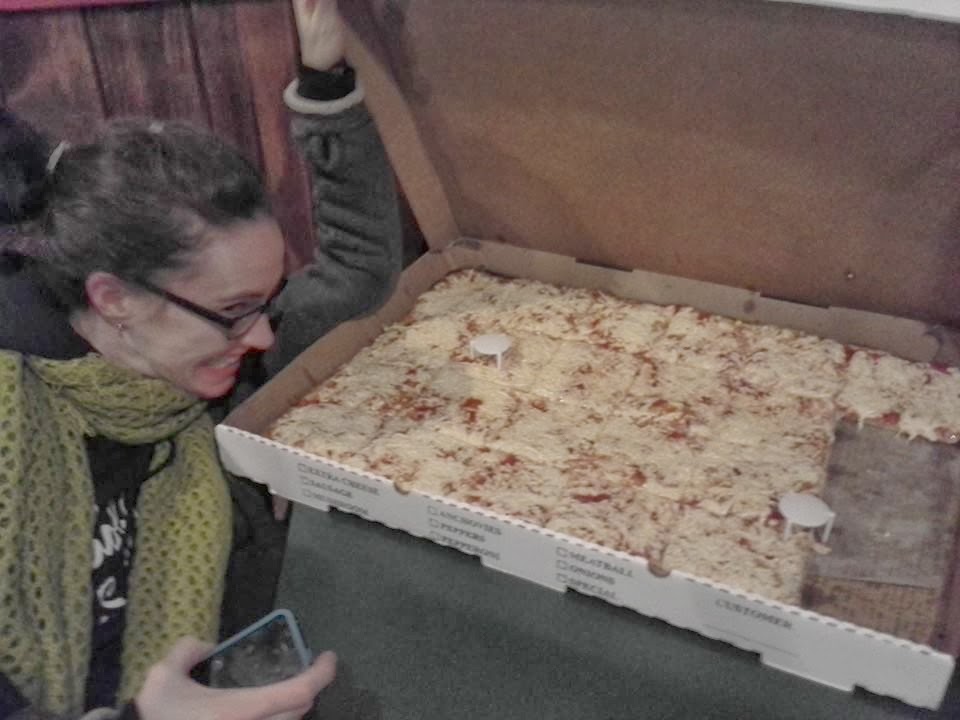 ALL THE PIZZA
Also, did we attach a
GoPro
to a sheep? We may have:
…and the rest of Rachel's album of behind-the-scenes photos: