A very Magnetostatic Systems update! So this day has a lot of history to it, starting with our kickstarter. When we met our kickstarter goal with some time to spare we started dreaming up some stretch goals for how we could make the film even more awesome than we had already planned. The big thing we came up with was commissioning some awesome, enormous time-travel pods.
After we reached our stretch goal (thank you!) we were able to actually think about what we needed. We approached our friend, Cameron Keiber (who works Art Dept. on many Hollywood films) about how to create such a thing. After he got through laughing at my drawing, he introduced us to KTRON.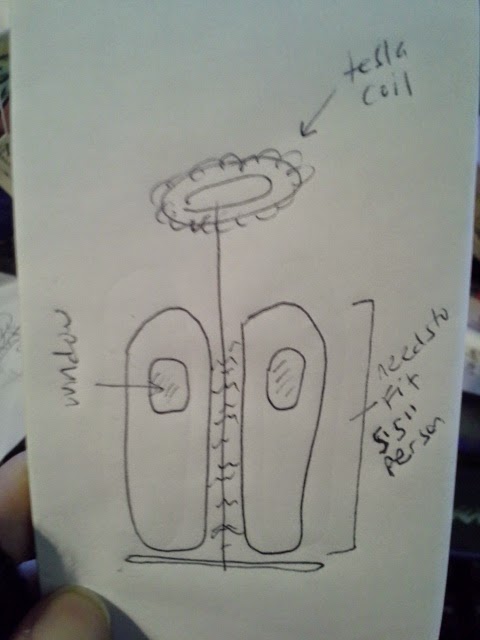 Sophia's 'please build this' sketch
KTRON
 does a lot of amazing large-scale art made out of styrofoam and metals and other crazy materials often for sets. After meeting with us she sent us a real sketch of our pods, and we said, yes! please make that for us!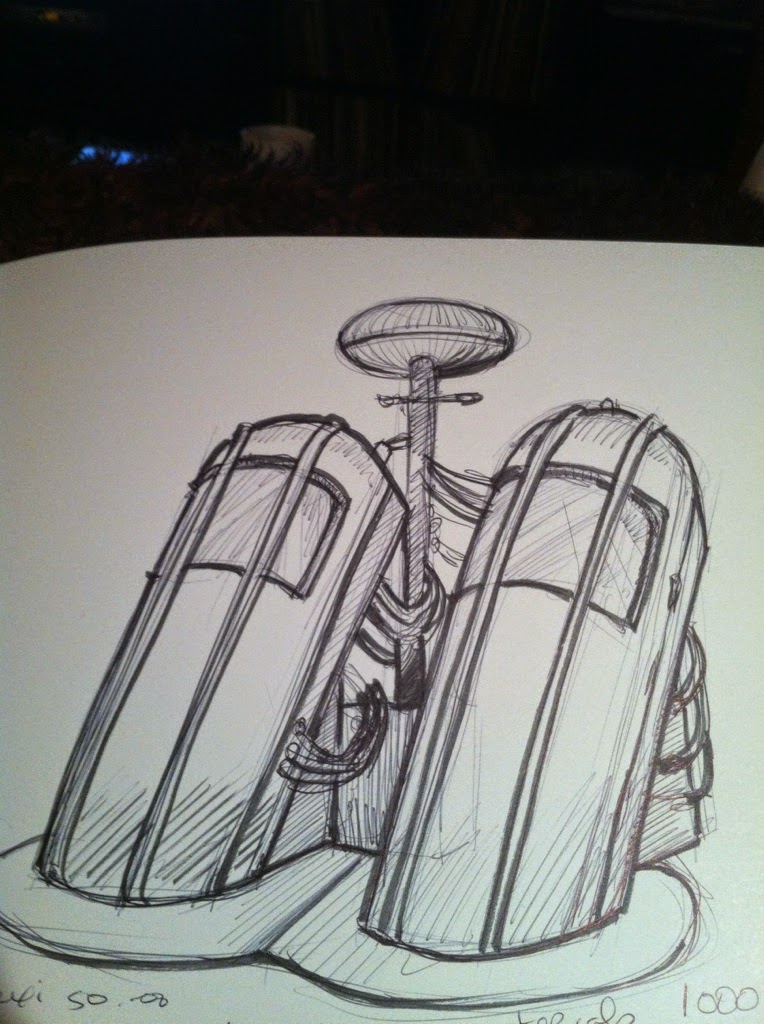 KTRON's mock-up of our pods
As KTRON worked on this insane project, she sent me photo updates of the construction, to which I always responded "looks amazing!" – while my internally I was always screaming, "I can't believe these are being built! They came from my brain!"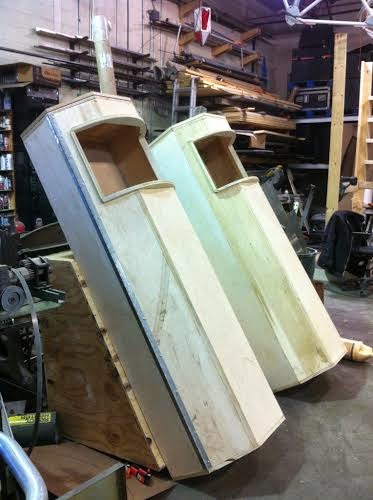 KTRON's workshop – very early in pod development
painted!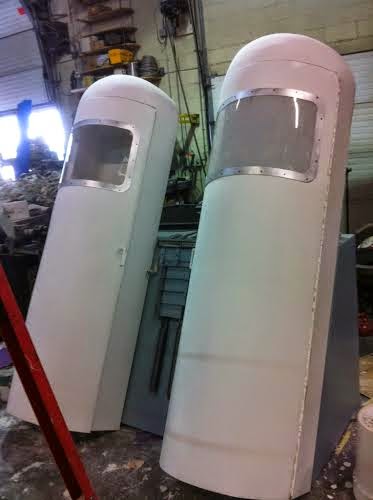 upright pods!
Finally, we went to visit the pods. It was glorious. I really felt as if I was about to be whisked into an alternate reality: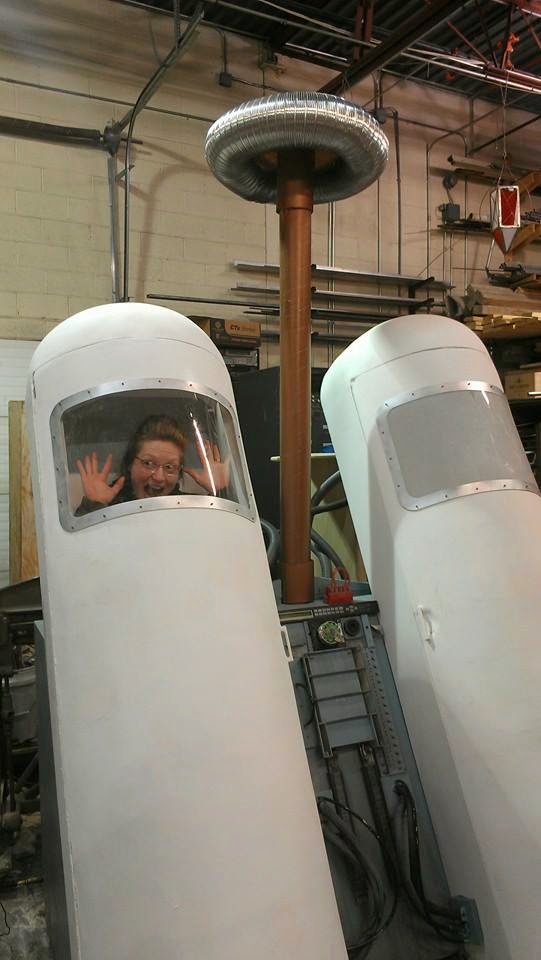 take me away, magic pod!
Now the pods were done, and we still hadn't found a good shoot location. KTRON came to our rescue and sorted out a really awesome art studio for us to shoot at. And, totally walked (and lifted!) us through the process of getting a uhaul to move the pods from her work space to the location! Basically, she saved the whole movie.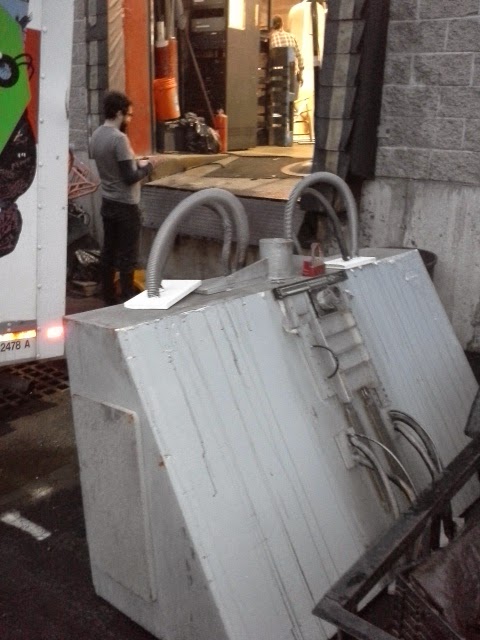 base waiting to be moved into the uhaul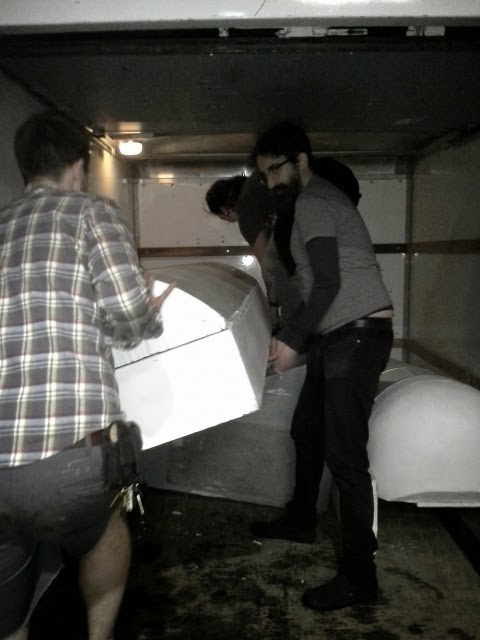 uhaul loading was no small feat!
KTRON applying last minute paint touch ups at the location
All of this finally brings us to our shoot day, which is perhaps best told in photos!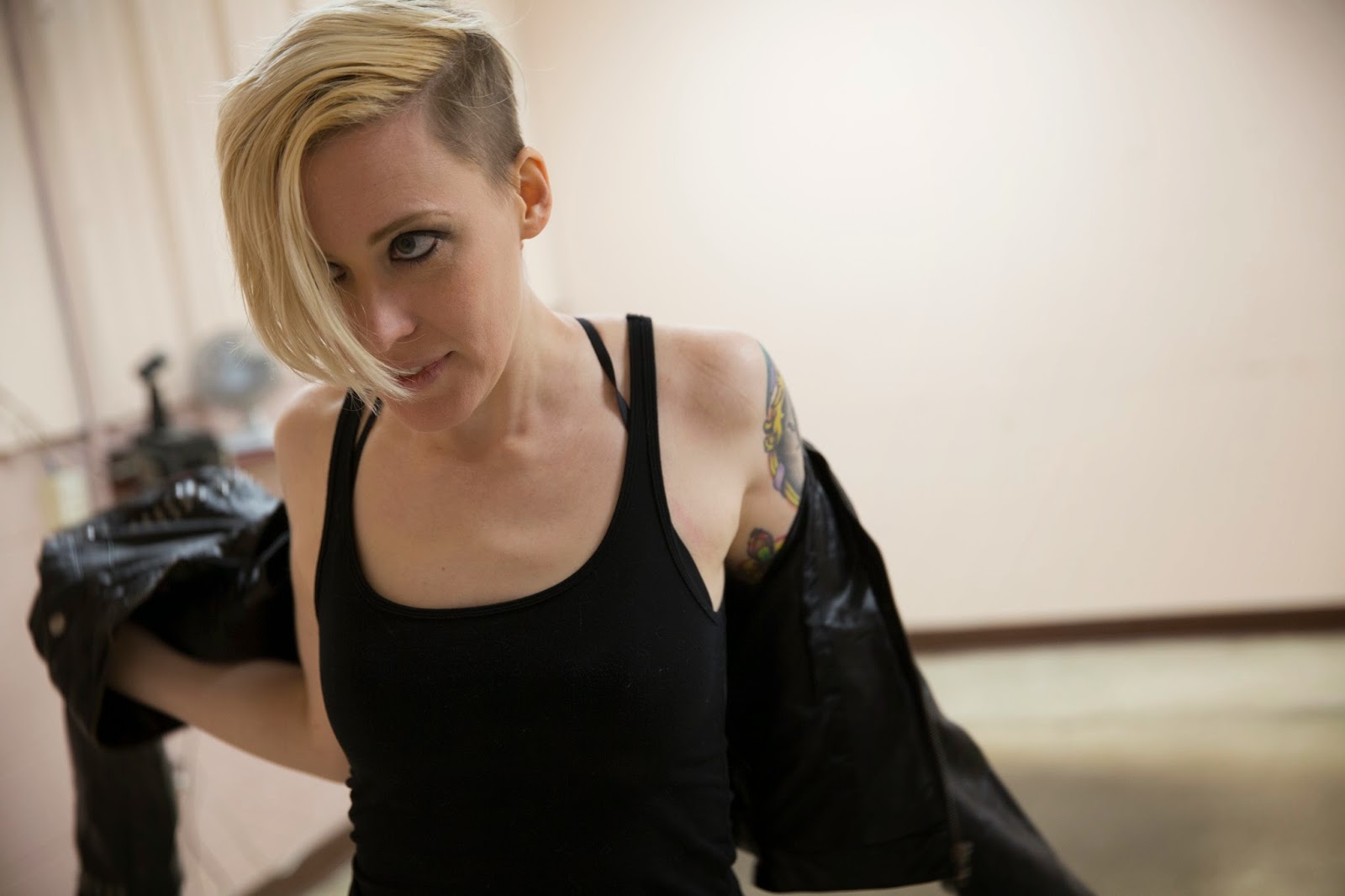 Allix suiting up – Photo by Kelly Davidson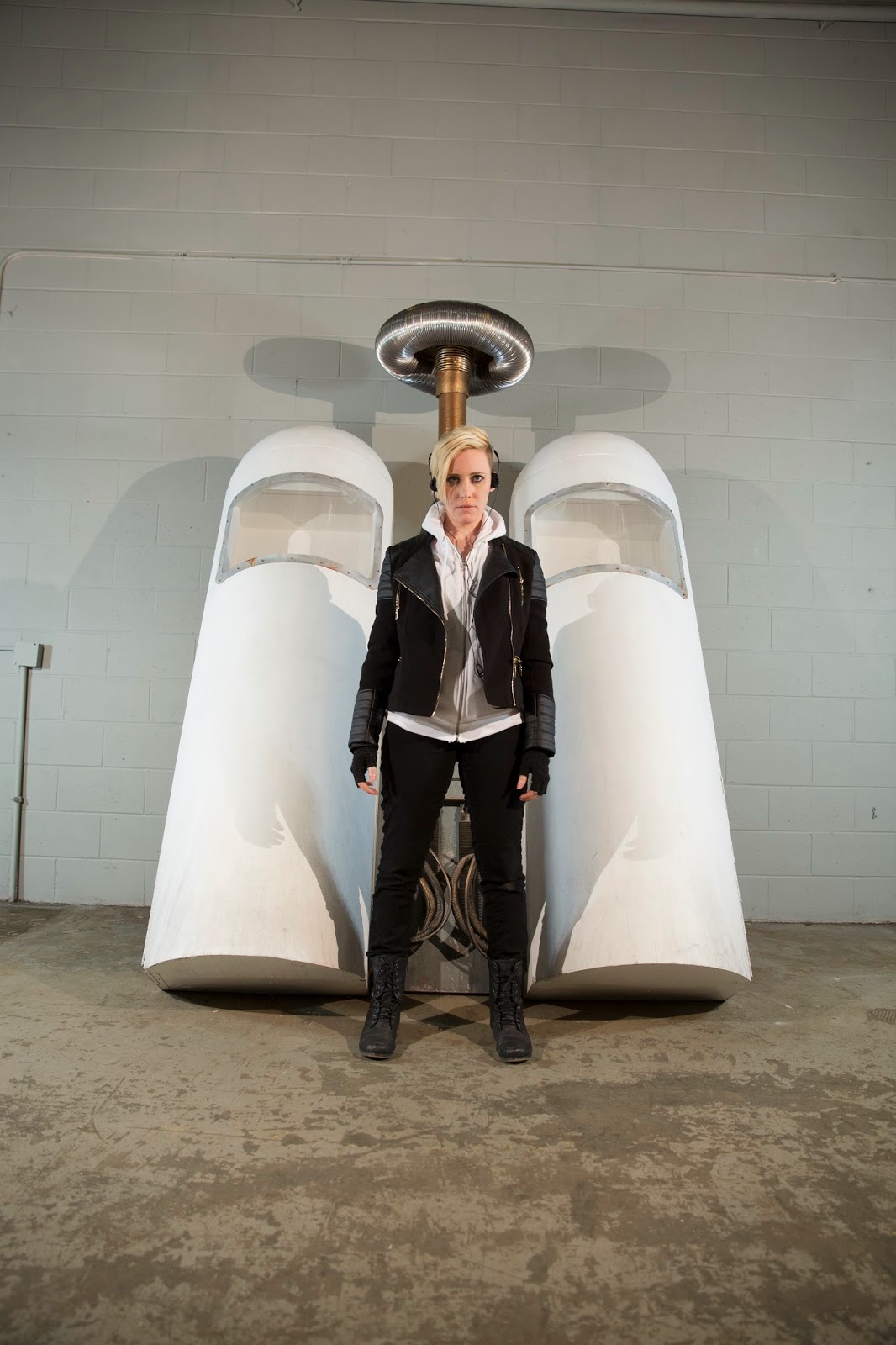 PODS! Photo by Kelly Davidson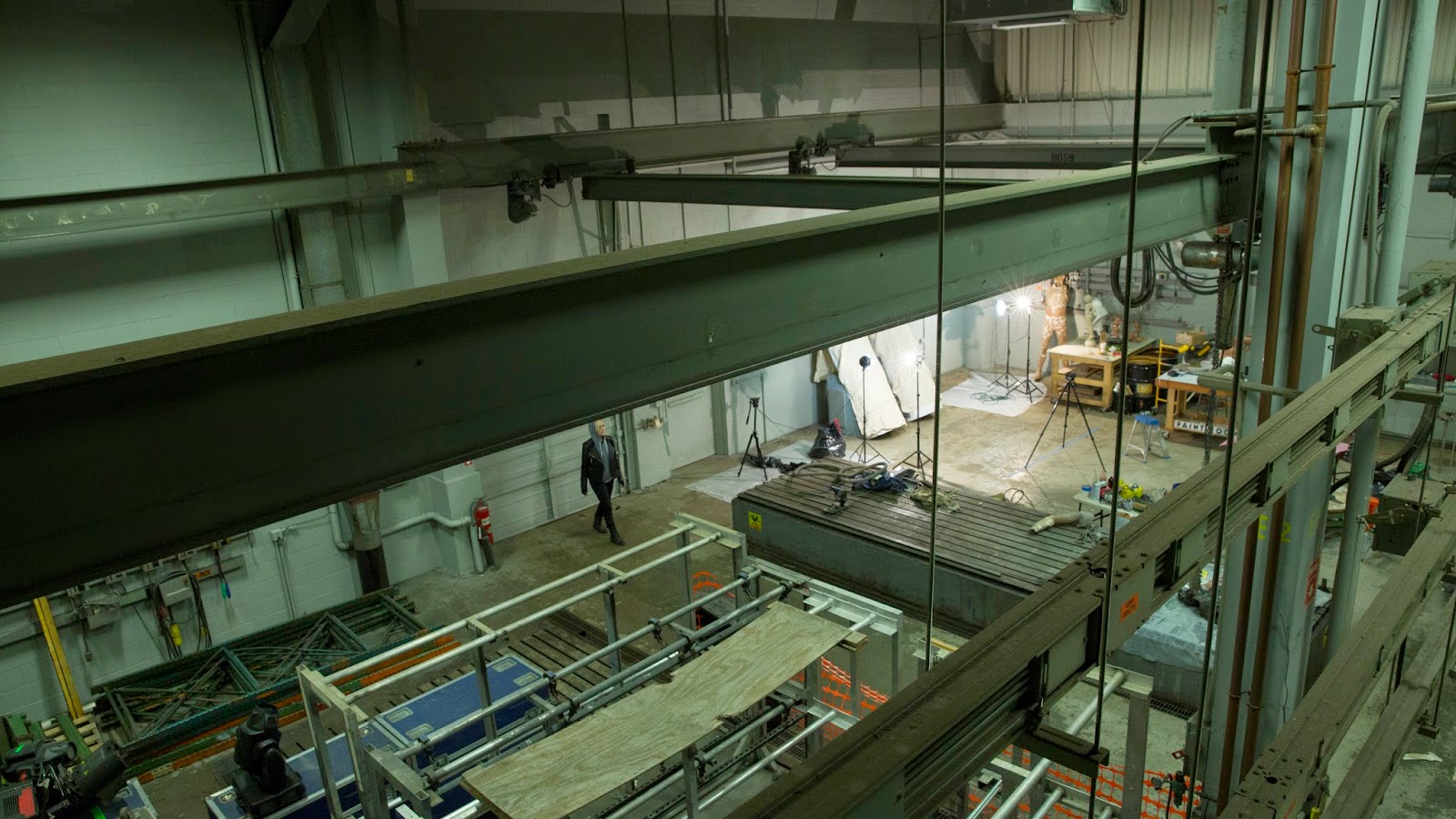 awesome space – Photo by Kelly Davidson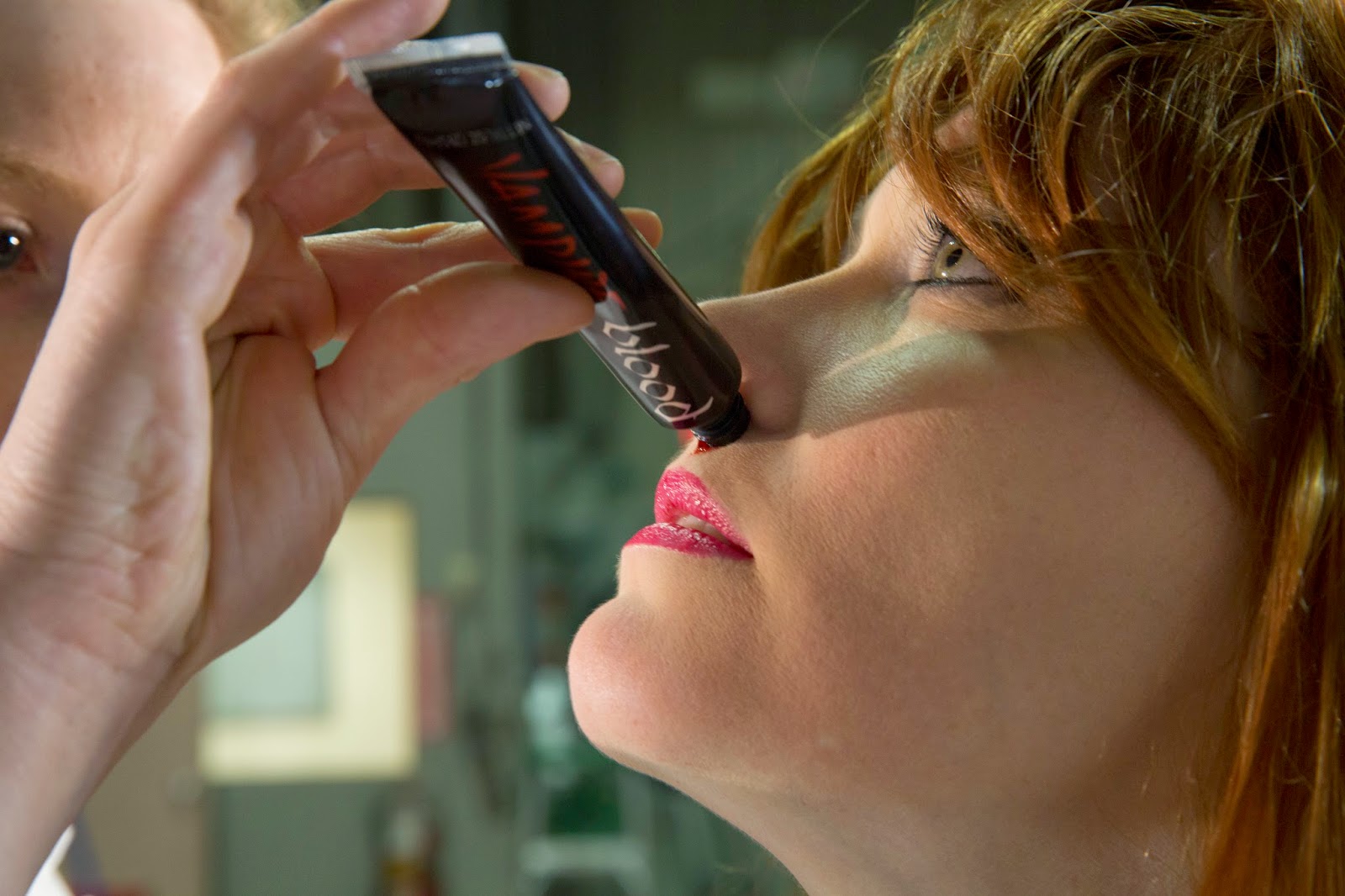 vampire blood! Photo by Kelly Davidson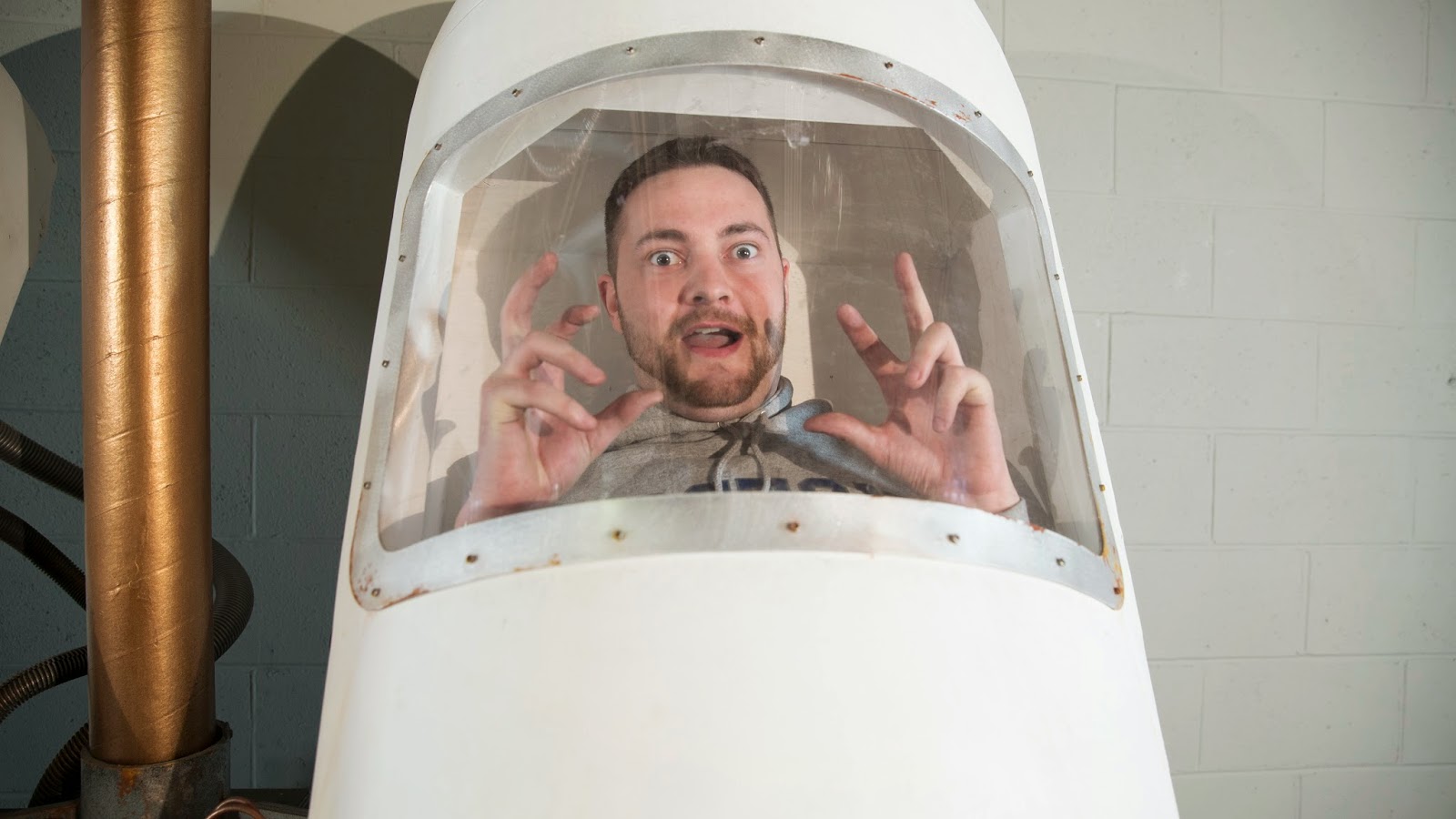 our PA for the day, Patrick Burke Photo by Kelly Davidson
lights and pods Photo by Kelly Davidson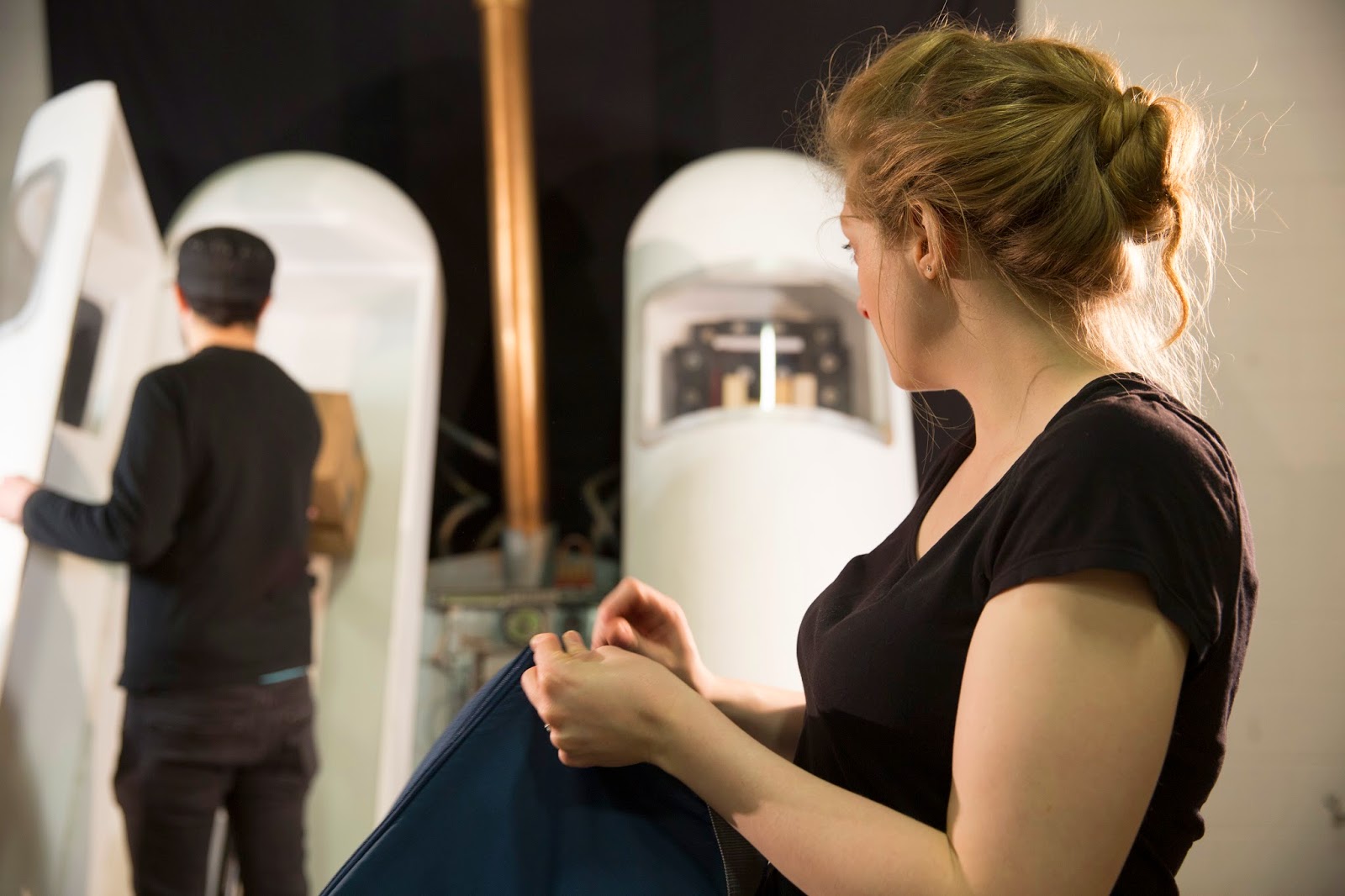 filling them up Photo by Kelly Davidson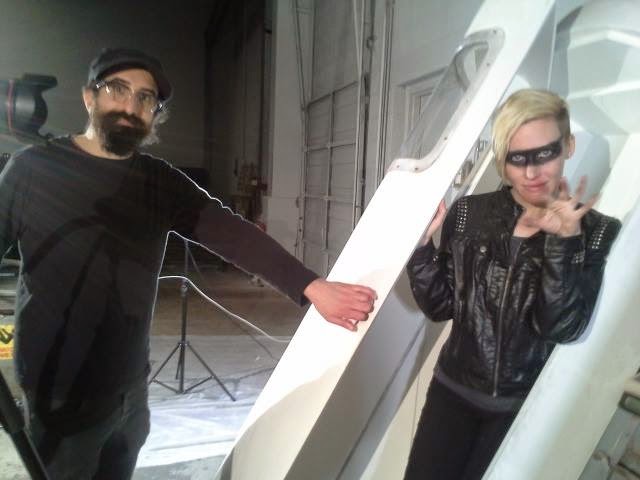 airing out the pod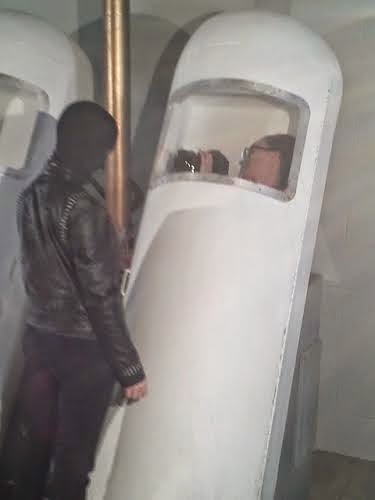 Kelly shooting Allix through the pod window
More behind-the-scenes photos from Kelly Davidson:
See the pods in action in this lipsync (a kickstarter reward done from set!):