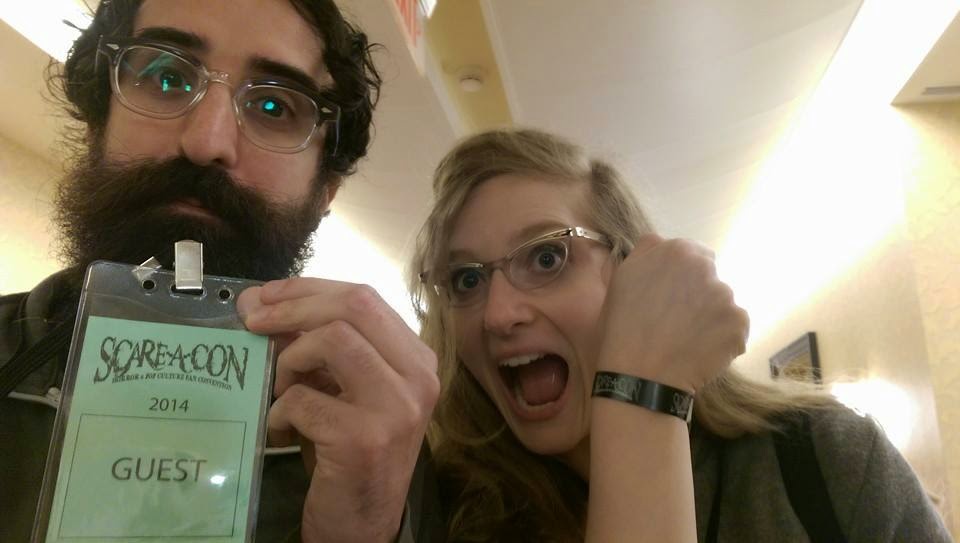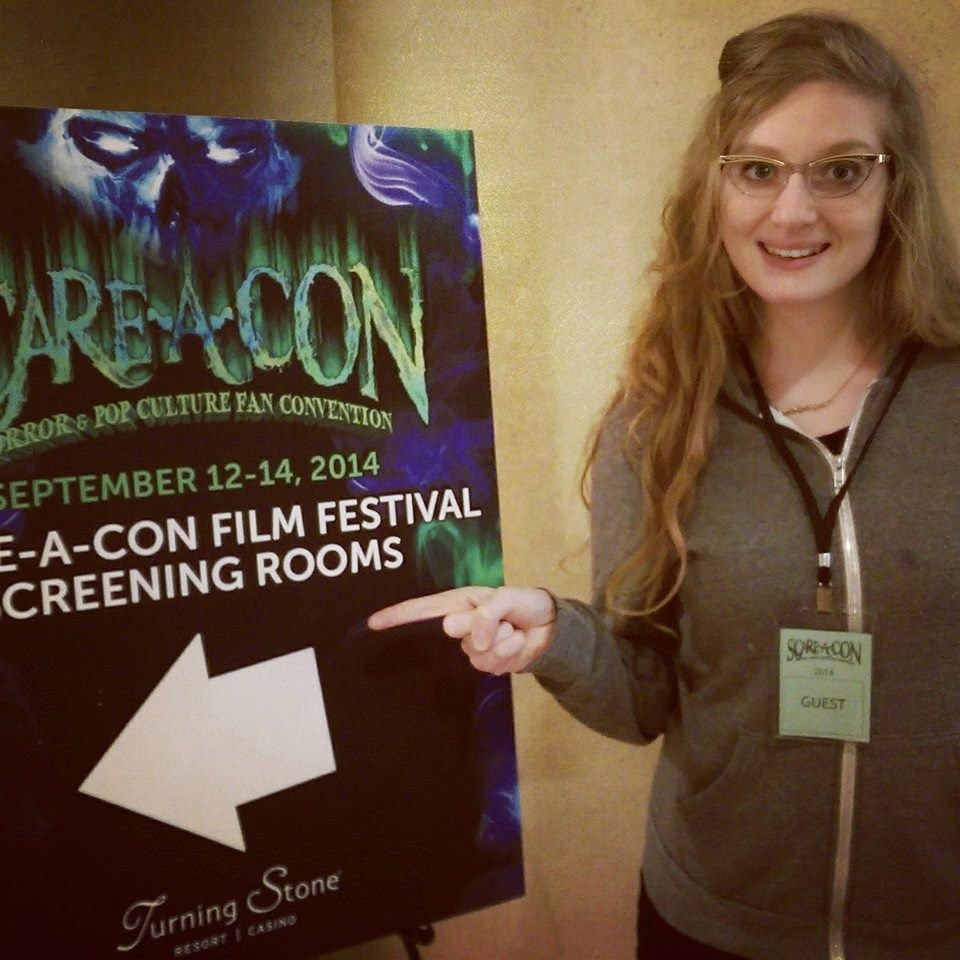 TEN  screened at the Scare-A-Con Film Festival at the Turning Stone Casino in Verona New York and we were nominated for "Best Cinematography"!
FRIDAY
Film Fest Room 1
3 Sneak peeks of "Dwelling" and "Scope of Practice", then the Syracuse, NY produced "King Lee" feature.
5 "HI8" feature
7 "House of Forbidden Secrets" feature
Film Fest Room 2
3 "Drifter" feature
5 "Hold 'Em" feature
7 "A Batman's Tale" feature
VHS Fest Room 1
3 "China White Serpentine" feature
5 "Geek War" feature
7 "Gorotica" feature
SATURDAY
Film Fest Room 1
11 "Last Look" feature
1 "Ten" feature
3 "Empire State of Dead" Contest shorts
5 "Pieces of Talent" feature
7 "Science Team" feature
Film Fest Room 2
11 "The Complex" feature
1 "Call Girl of Cthulhu" feature
3 "Morningside Monster" feature
5 "Throwback" feature
7 "Uncut" feature
VHS Fest Room 1
11 "SOV: True Independents Web Series" videos
1 "Clay" feature
3 "House of Forbidden Secrets" feature
5 "HI8" feature
7 "Gore Whore" feature
SUNDAY
Film Fest Room 1
11 Film Fest Shorts Block in alphabetical order
Cassandra
Connie
Cover
Creed, The
Dig
Forever
Girl
Heebie-Jeebies
Hellyfish
Imprisoned Souls
Insane
Mack Blaster
Milo in the Moon
Missing
Open House
Security Guards, The
Small Talk
Strange Thing
The Seventeenth Kind
Watcher, The
Witness Monitor
Zombie Casserole
Zombies in Utica
Film Fest Room 2
11 "They Came from the Ether" feature
1 Local Filmmaker Shorts Block
Briarwood (20 mins)
Wolf Hollow (12 mins)
Keuka (7 mins)
Bloodliness (22 mins)
VHS Fest Room 1
11 "SpyFall" feature
1 "Saurians" feature
Co-Directors Sophia Cacciola and Michael J. Epstein are very excited to attend the festival!
TEN is a post-exploitation exploration of identity starring ten women.
Ten women find themselves in a vacant mansion on Spektor Island in December, 1972. Each believes she's traveled to the house on business, but they all agree that something seems strange. For one thing, the entire house is full of pictures and statues of pigs.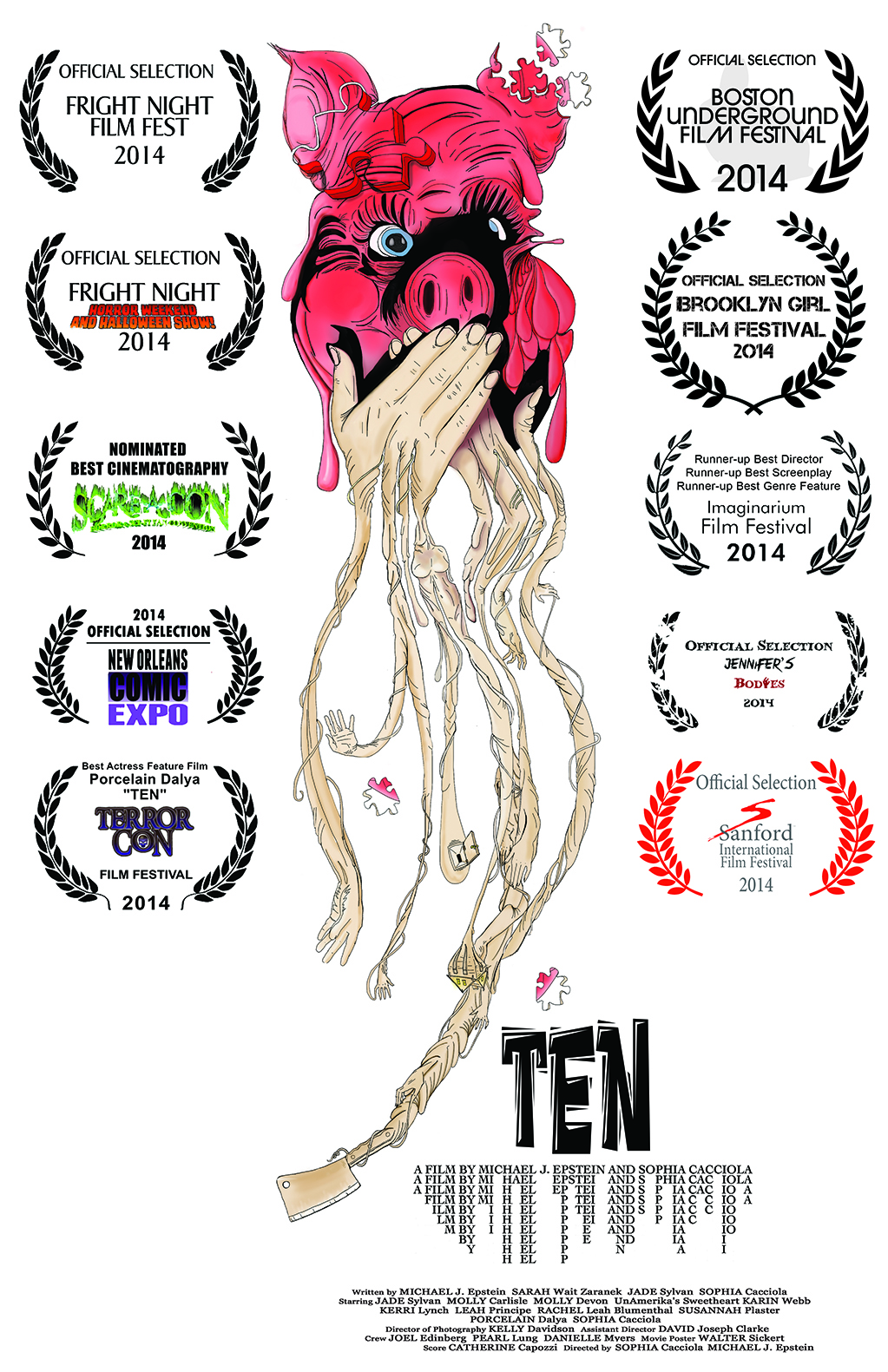 The women all come from drastically different walks of life. None of them would have chosen to spend the night together in such an eerie place, but the last ferry for the mainland has just left, and a terrible storm is rolling in. Trying to make the best of an unpleasant situation, they raid the mansion's wine cellar and throw a party. As the night creeps on, however, it becomes clear that someone–or something–has arranged to get them in the house. It's not long before someone mentions that Spektor Island is supposed to be haunted. Of course, no one in the house believes in ghosts.
At least, not until the first murder.
What do an actress, a religious zealot, a renegade, a coed, a model, a singer, a medium, a real-estate investor, a historian, and a doctor have in common? None of them is who they seem. Yet, the fate of the entire world may rest in their hands.