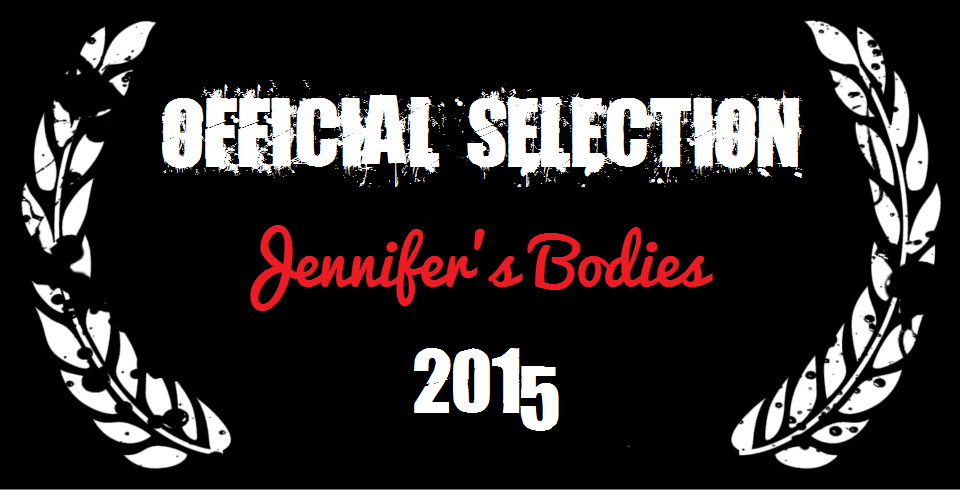 TEN is closing out its festival run with a splash! 
"Jennifer's Bodies is a roving annual festival of female-helmed horror movies and part of Women In Horror Recognition Month, an international assortment of affiliated events organised partly to highlight just how much women can and do contribute to the genre outwith the typically accepted factors of tits, ass and mezzosoprano screaming." Starburst Magazine
"The event was hosted by Jennifer Cooper, a genre fanatic and tireless promoter of indie horror. Opinionated, verbose and engaging, she has the all the nerdy enthusiasm of Felicia Day, the encyclopaedic knowledge of Quentin Tarantino, the effortless charisma of Jennifer Lawrence and the warped humour of Eli Roth. Or to put it another way, she's basically an amalgamation of Jen and Sylvia Soska. She also possesses an amazing ability to link anyone and everything to The X-Files along with an unabashed fixation with Jeremy Renner, both of which were frequently demonstrated."
This year's event has bled into March after an opportunity for an extra special guest arose. That guest is burlesque performer, actress and model, American Mary's Tristan Risk. One of horror's brightest stars; Tristan will be over here in Scotland to start pre-production on Glasgow boy Andy Stewart's latest film Redacted. Redacted shall also star Tristan's Call Girl co-star, The Human Centipede's Laurence R. Harvey
Short Films include –
Jill Sixx Gevargizian's Call Girl introduced by Tristan Risk
Gigi Saul Guerrero's El Gigante – based on Shane McKenzie's graphic novel Muerte Con Carne
Lori Bowen and Shannon Lark's I Am Monster
Chelsey Burdon and Mark Vessey's SHE
Patricia Chicca Double Feature with Serpent's Lullaby and Ceramic Tango
Izzy Lee's Post Partum
Manny and Lindsay Serano's M is for Mastectomy
Hannah Neurotica's Letting – A Short Film
Lynn Hansen's Chomp
Melanie Light's The Herd
Jeremiah Kipp and Lauren Rayner's The Minions
And a special sneak peek at Jose Pedro Lopses and Ana Almeida's The Forest of the Lost Souls
Feature Films include –
Sophia Cacciola and Michael J. Epstein's TEN
Maude Michaud's DYS
Kelsey Zukowski's Within these Walls
Mike Watt and Amy Lynn Best's Razor
ALSO FOLLOW THE OFFICAL BLOG FOR EXCLUSIVE ANNOUNCEMENTS, INTERVIEWS AND MORE.
www.jennifers-bodies.blogspot.com
PLEASE FOLLOW @JennifersBodies on TWITTER TOO.
The festival is also asking people in the UK to SIGN this petition asking the UK government to make compulsory retirement of lab Beagles the LAW! http://epetitions.direct.gov.uk/petitions/66043