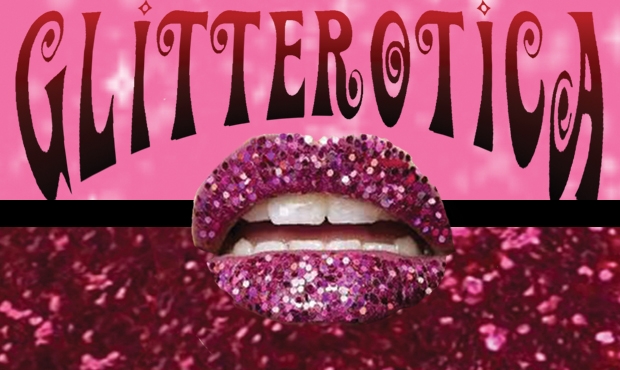 Do Not Forsake Me Oh My Darling is very excited to be opening up Glitterotica 2: Revenge of the Glitter at Oberon in Harvard Square on June 5th. Doors at 7:30PM we play promptly at 8PM. We'll be joined on drums by Tamora Gooding! Tickets!
In a glitter infused cornucopia of awesomeness, Kristy McGarr presents Glitterotica 2. Come join us for one night only at the sparkliest variety show spectacular around! We will be celebrating a multitude of local performing artists all encompassed into a giant ball of fantastic glitter explosions!
Performers include some of the finest in their respective artistries and hosted by the one and only naughty comedienne;
Niki Luparelli
Burlesque, Dance, and Drag
Honey Pie
Jane Doe
Maggie Maraschino
Allix Mortis
Fem Bones
Porcelain Dalya
Butch Sassidy
Dinah Deville
Femme Brulée
Lotta Sassafrass
Brandy Wine
Lilith Beest
Live Music
-Do Not Forsake Me Oh My Darling
-Walter Sickert & The Army of Broken Toys
Spoken Word
-Jade Sylvan
-Kristen Schaer
Live Drawings
Zombie Romance
Fantasmicly delicious custom cocktails designed by Ryan Jones will also be available to buy at the bar for shiny happy 21+ people
Glitterwear is highly recommended! Even if you're not planning on wearing any to the show, please plan on wearing it home… "Glitter is inevitable!"
SPARKLE CONTEST: Come wearing your sparkliest attire and you could win tickets of your very own to the one and only OLD SCHOOL GAME SHOW!!
Vending By: Holy Crow
Leather Pixie
– Various permformers
merch also available
for sale
Stage Mgmt: Kay Coughlin
Videography: Joe Sherry
Photography: Jon Beckley
Tix
Standing $15
Stool $20
Table $25
VIP $30
Get your tix here before they sell out!!
http://americanrepertorytheater.org/events/show/glitterotica-2-revenge-glitter