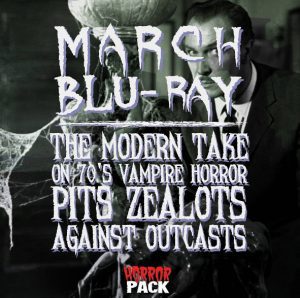 We've had the great honor of having Blood of the Tribades included as the special exclusive blu-ray in this month's HorrorPack!

This special edition contains  a variant HorrorPack art that won't be on any future edition. (A general release
limited-edition blu-ray
is also available soon, but this will also be very limited.) HorrorPack subscribers are great people, and they have been posting unboxing and review videos. We've made a playlist of all of the videos we've seen!
You've already missed this month and Tribades, but you can become part of this great community and get $3 off if you want to join https://shareasale-analytics.com/r.cfm?b=939878&u=1713435&m=68723&urllink=&afftrack=&shrsl_analytics_sscid=51k4%5Fkriik&shrsl_analytics_sstid=51k4%5Fkriik
We're also hanging out over on the HorrorPack Facebook group and answering questions, etc. Stop by!