2017!
2017 was our first full year living in Los Angeles! Certainly a weird year in the world and that weirdness certainly seeped into our lives, but that did not stop us from having a productive year! One of the most exciting things we've ever done was to go to Vienna, Austria for the entire month of November as Artists-in-Residence - read all about that adventure here!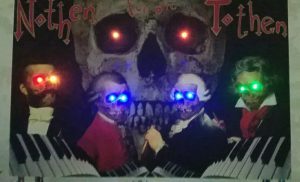 here's what we looked like in 2017
Clickbait!
In December, we shot our fourth feature film, CLICKBAIT! The movie is presently being edited! Check out the site, str33ker.com for a peek at what it will be like.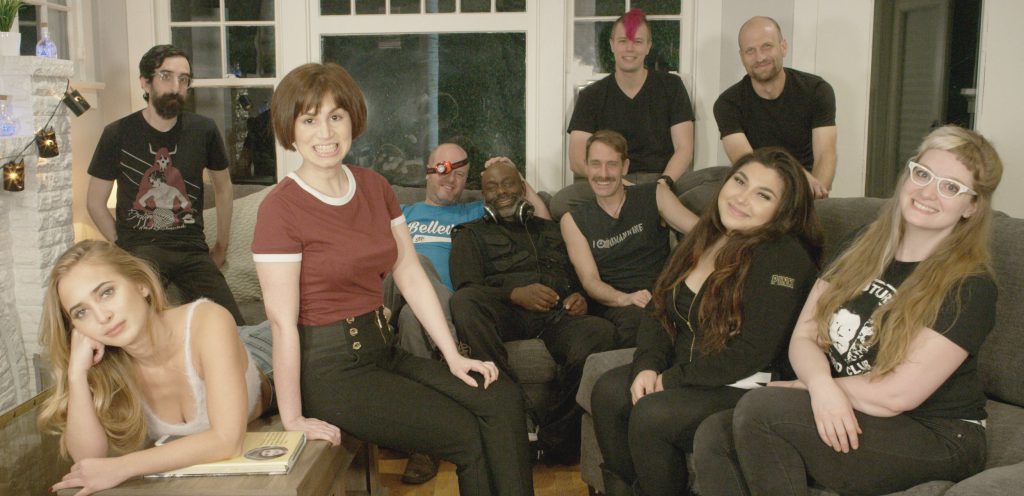 Blood of the Tribades!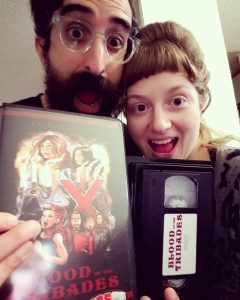 Blood of the Tribades was released on Blu-Ray (first as a limited-edition exclusive with the box subscription service, HorrorPack) and VHS (via SRS Cinema) and DVD! [https://launchover.com/launch/film/blood-of-the-tribades/ to find it everywhere!]
We also released the making-of documentary, The Blood is the Life that explored the themes and production via interviews with the cast and crew.
Blood of the Tribades was reviewed in the great, VIDEOSCOPE Magazine
We even landed some 2017 Best-of Lists!
Messiah's Trashy Top 10 - "my favorite first time viewing of the year. Like most of these, I did not expect to like this one as much as I did. Throwbacks are fine. Sometimes, they're more than fine, but never anything groundbreaking or remarkable, right? Well, not too long ago, I watched an absolutely gorgeous movie from 2016 that left me more impressed than anything I've seen all year."
This Is A List, Because They Matter Part II: Raul's Top Ten Indie Horror Picks Of 2017 - "This is a wonderfully inspired homage of the British studio productions of Hammer Films and the Euro arthouse vampire movies of the 1970's such as Vampyros Lesbos, Countess Dracula, and The Shiver of the Vampires. A religious rift leads to violence in a  2000 year old vampire community that has been separated between the women and men. The film is a constant visual feast that delivers some absolutely stunning imagery and locales, a fantastic score, loads of nudity, beautiful babes, and the divine lead actress Mary Widow. "
Women of Rock Oral History Project


We continued to work with the Women of Rock Oral History Project as videographers/sound/editors in capturing the life stories of amazing women who have been underrepresented in the media and thus history. This year we helped out on shoots with: Brie (Howard) Darling, Azalia Snail, and Carla Bozulich. The project is full steam ahead with many more shoots this year. You can check out the existing public interviews!
Here is a teaser Sophia edited to give a sense of the project: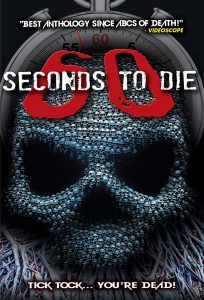 The 60 Seconds to Die Anthology was released featuring our film, "doppelgänger"
60 Seconds to Die is a non-stop, heart-pounding, horror anthology, uniting the most amazing new filmmakers from across the globe to create a new dimension in terror. Modern Day Video Grindhouse, in the style of the most shocking and gritty movies of the 70's, 60 Seconds to Die will grind you up and spit you out. Thrill to tales of bizarre and heinous crimes, many of which are too real to believe, but believe you should, as these graphic depictions of death and murder are based on real life occurrences. 60 Seconds to Die is the new face of horror, bringing together a collective vision of modern horror to light the fuel for a nightmarish bonfire.
We shot a segment for the anthology, Phobia.
The oldest and strongest emotion of mankind is fear: 16 international directors, 15 trips to hell.
Vestra Pictures by Tony Newton (producer of films like: Grindsploitation, Virus of the dead) and The Enchanted Architect by Domiziano Cristopharo (producer of: Red Krokodil, Sacrifice) present PHOBIA the new collective movie that features 16 international directors developing an unusual theme: phobias.
Additional featured directors: James Quinn (The Law of Sodom), Sam Mason Bell (The making of), Jason Impey (Home Made), Alessandro Redaelli (POE 3), Chris Milewski (Welcome to the world, dear child), Alessandro Giordani (L'insonne), Sunny King (Pray), Jason Figgis (The Ecstasy of Isabel Mann) plus Tony Newton (60 Seconds to Die) and Domiziano Cristopharo (House of Flesh Mannequins).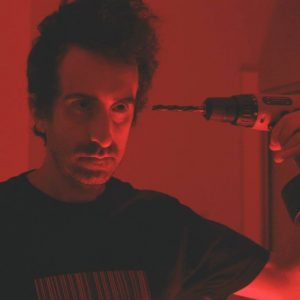 Do Not Forsake Me Oh My Darling
Do Not Forsake Me Oh My Darling recorded our final two songs in our Prisoner-inspired 17-song project.

Do Not Forsake Me Oh My Darling
We also released a video for the final song, FALL OUT:

We were invited to play a show, The PrisonerCon in Seattle, celebrating the 50th Anniversary of The Prisoner! The had Fenella Fielding (the original voice of the announcements on The Prisoner) record an intro for us!
Crowdfunding in 30 Minutes!