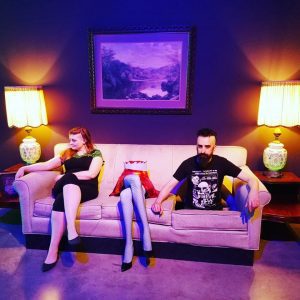 2019! Weird year. We drove our van cross-country to pick up the last of our possessions in Boston and then we took up permanent residence in Hollywood (moving out of Los Feliz).
We shot a lot of movies, and we went to a lot of festivals (mostly supporting Clickbait and Half-Cocked). With or without films, we personally attended: Boston Underground Film Festival, Genreblast, NYC Horror Film Festival, Horror Haus, Film Maudit 2.0, Studio City FF, Shriekfest, BeyondFest).
Some of our favorite 2019 movies were: Parasite, Once Upon a a Time in Hollywood, In Fabric, Mope, Culture Shock, Tone Deaf, Hail Satan?, Memory: The Origin of Alien, and Dolemite is My Name.
Movie stats breakdown:
2019 was a slower year for movie going than 2018. According to Michael's Letterboxd logs, we saw 412 movies this year at 585 hours of movie watching, but that does include some short films. In the end, we saw about a feature a day, and by quick count, 122 feature films in theaters (mostly repertory).
One of our goals was to not have my top directors list contain only white men (as it did last year). There's a little progress on that, but it could be better still.
Top directors watched:
Dorothy Arzner - 11 films
Wes Craven - 9
Martin Scorsese - 5
Bong Joon-Ho - 4
Dario Argento - 4
Věra Chytilová - 4
Robert Altman - 4
John Woo - 4
Three for: Mary Lambert, Kathryn Bigelow, John Cassavetes, John Carpenter, Lucio Fulci, David DeCoteau, David Zucker
Here's some movie theater experiences that stood out: Bong Joon-Ho Q&A at Egyptian w/Parasite, The Long Goodbye Q&A with Elliot Gould at the Egyptian, The Exorcist Q&A with Linda Blair, theatrical premiere of Mooch Goes to Hollywood, 11-film Dorothy Arzner retrospective at New Beverly, seeing Jaws/Hard Ticket to Hawaii double at Egyptian during our biggest earthquake yet, and so many more!
We also got to see some of our favorites in concert: Lana Del Rey at The Hollywood Bowl, Nick Cave Q&A at Disney Hall, Goblin performing Deep Red at The Palace Theatre, Chromatics at The Wiltern, and Better Oblivion Community Center at The Wiltern.
While we were in Boston, Sophia got to perform again with Catherine Capozzi's Bring Us Your Women at the Somerville Theater - look for a recording of a new song "Medusa" soon!
Will 2020 be the year we get a pet after 15ish years living together?
To close out the year, in December, we shot a top-secret feature film project that we can't wait to talk about more very soon! Until then, here's a teaser photo from set!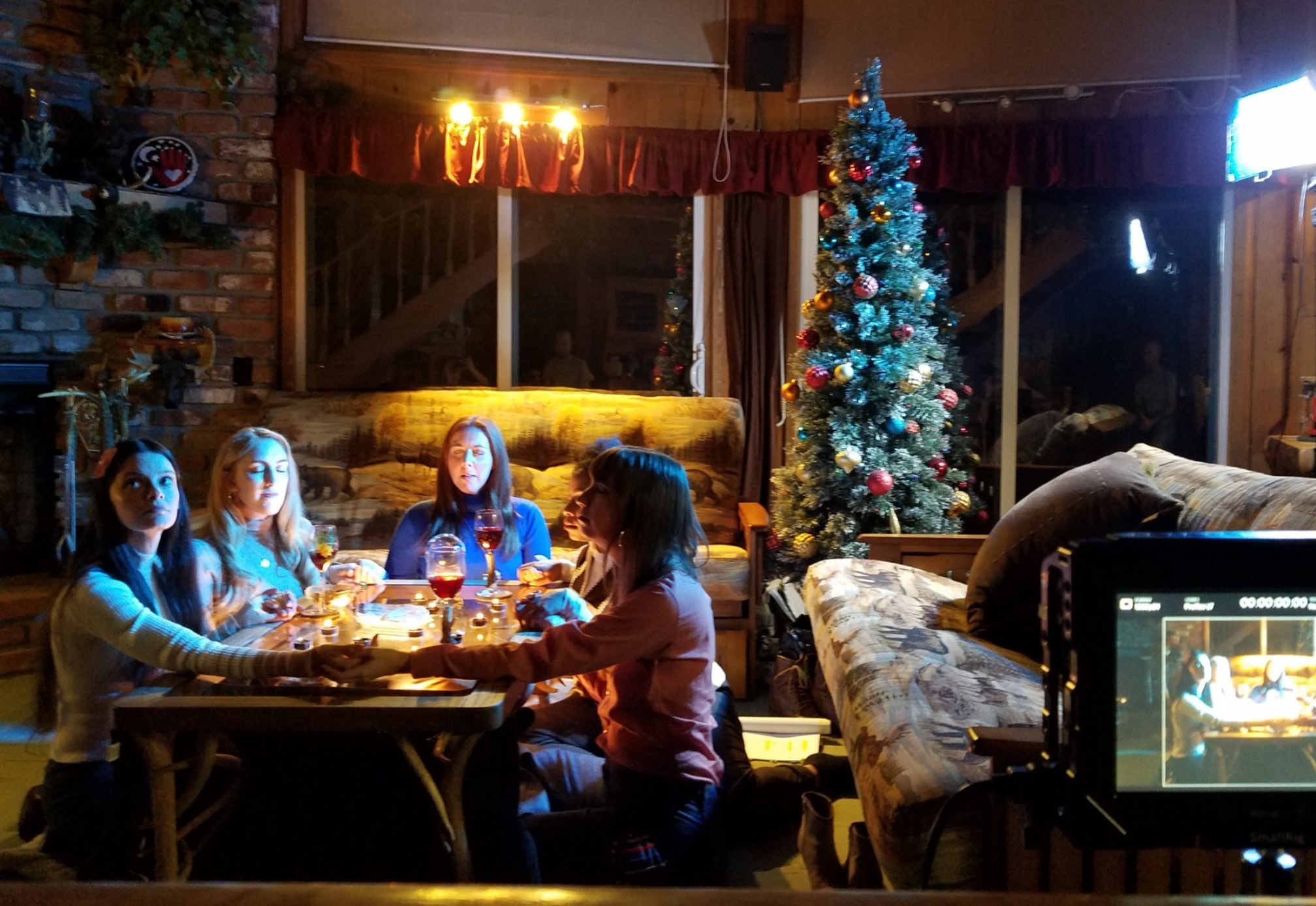 Here's what we looked like in 2019: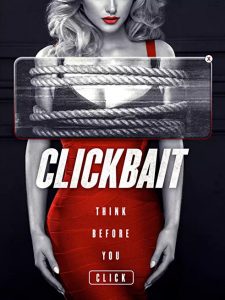 Clickbait was released via ITN  this year - watch it now on AmazonPrime!
We screened at a few more festivals this year: the Boston Underground Film Festival and Starburst International Film Festival (where we won BEST FEATURE!!), and Motor City Nightmares
Other Clickbait news:
We were interviewed by the Boston Globe while at Boston Underground
We released a music video for the credits sequence song, Broken Heart
The soundtrack was released by Plaza Mayor Records
Clickbait driving sequence was featured on B&H 'Show us your Shot' series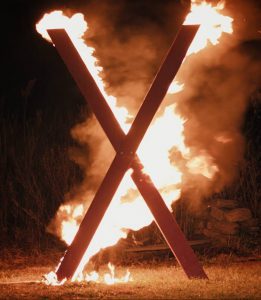 Although it's older at this point, we also have also seen a continuing recognition of Blood of the Tribades with new reviews (and another):
Some of our favorite quotes:
From: https://goddessesandmonsters.com/2019/05/19/blood-of-the-tribades-2016-a-21st-century-take-on-an-old-favorite/
"Blood of the Tribades might be a love letter to the lesbian vampire films that came before it, but it is also a much-needed update to the familiar formula. It is packed beginning to end with commentary on the misogyny women face in modern society, from religious corruption as justification for oppression, to the daily threats being made to our rights, to racial divides amongst ourselves. And it does it all while at once celebrating and subverting a subgenre that has both appalled and appealed to women for decades."
and in a retrospective on the Legacy of the Lesbian Vampire:
"This film reflects current, progressive ideas about feminism more directly than any of the Carmilla adaptations. It's very much an homage to the lesbian vampire films of the 1970s; attention is paid to every detail to give the film the look and feel of these films, but the story deliberately subverts their traditional tropes and gives women control of their own narratives. It takes everything that makes films like The Vampire Lovers so appealing and makes them empowering, rather than depowering, for their queer and female audience. It's stories like this, and the Carmilla web series, that are finally giving the lesbian vampire the narratives she deserves...BLOOD OF THE TRIBADES IS A TESTAMENT TO WHAT ANDREA WEISS CALLED "REAPPROPRIATING" THE LESBIAN VAMPIRE'S POWER."
The above review and inclusion in the retrospective mean a lot to us because we created a niche film intended as commentary and recontextualization of a very specific genre / period of film. It makes us very happy to see the film reaching more people with interest in this context.
Women of Rock Oral History Project


We continued to work with the Women of Rock Oral History Project as videographers/sound/editors in capturing the life stories of amazing women who have been underrepresented in the media and thus history.
This year we helped out on shoots with Freyda Payne and Toody Cole as well as a few others that have yet to be released.
2020 goal is to finish cutting this into a documentary!
SHORT FILMS (we wrote and directed)