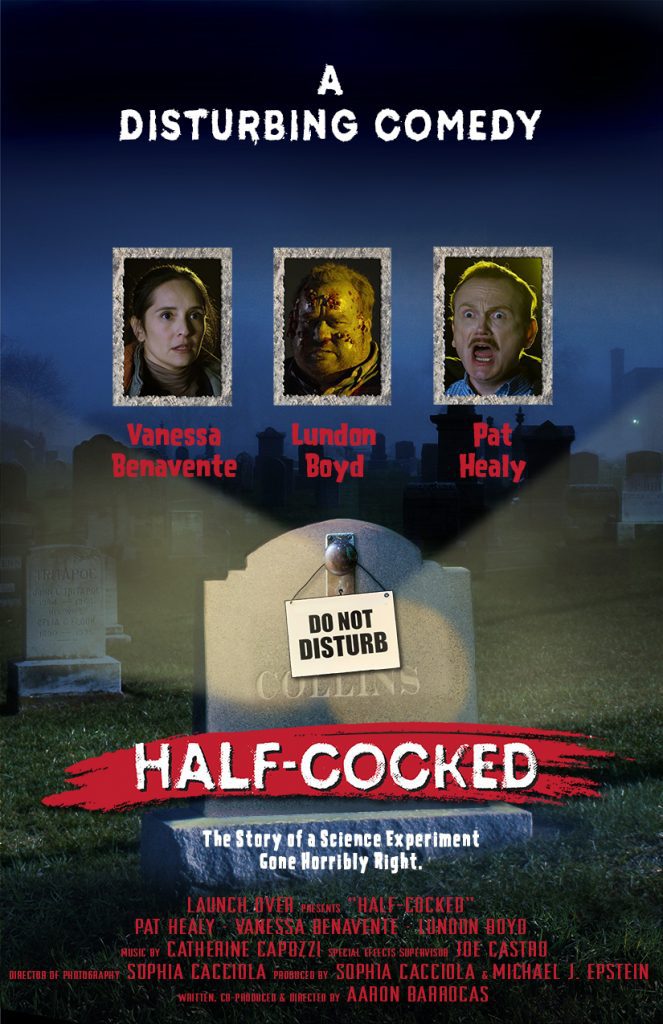 We had the pleasure of producing Aaron Barrocas's horror-comedy short, Half-Cocked!
Upcoming screenings:
Studio City Film Festival - Nov 10, 2019 - Studio City, CA
NYC Horror Film Festival - Dec 7, 2019 - NY (Chelsea), NY - w/ Star Light, Night Crawl, Pepper
More screenings and info coming soon!
Past Screenings:
Sick 'N' Wrong - Aug 10, 2019 - CityArts Orlando - Orlando, FL
Buffalo Dreams Fantastic Film Festival - Aug 23, 2019 - Dipson Theatres Eastern Hills Cinema - Buffalo, NY
GenreBlast IV - Aug 31, 2019 - Alamo Drafthouse - Winchester, VA (Nominated: Best Actor - Pat Healy)
Filmquest - Sept 7, 2019 - Velour - Downtown Provo, Utah (Nominated: Best Comedy Short, Best Short Screenplay, Best Supporting Actor - Lundon Boyd)
Atlanta Horror Film Festival - Sept 12 - 14, 2019 - Synchronicity Theatre - Atlanta, GA (Winner: Best Horror Comedy Short)
Philadelphia Unnamed Film Festival - Sept 25 - 29, 2019 - 2223 Theater - Philadelphia, PA (Winner: Best Short Film)
Shawna Shea Film Festival - Friday, Oct. 4, 2019 Starlite Gallery 129 Hamilton St., Southbridge, MA - 5 PM (w/Batraticus)
Fangoria Monster Fest - Oct 15, 2019 - Sydney, Australia
Sanford International Film Festival - Oct 16, 2019 - Sanford, ME (Nominated: Best Comedy Film, Audience Choice Award)
Horror Movie Freaks Film Festival - Oct 18 - 19, 2019 - Clemmons, NC (Winner: Best Short, Best Actress [Vanessa Benavente as Dr. Flores]; Nominated: Best Actor [Pat Healy as Dr. Kirby],  Best Writer, and Best Director)
Nightmares Film Festival - Oct 24 - 27, 2019 - Columbus, OH (Nominated: Best Horror Comedy Short)
HorrorHaus Film Festival - Oct 25 - 27, 2019 - Santa Clarita, CA
NYLA International Film Festival - Oct 27 -  Hollywood, CA 90038
Pennsylvania Indie Shorts Festival - Nov 2 - 3, 2019 - East Stroudsburg, PA (Nominated: Best Comedy, Best Writing)
Starring: Pat Healy, Vanessa Benavente, Lundon Boyd (with: Rakefet Abergel, Devi Veysey)
Written, Produced, Directed, and Edited by Aaron Barrocas
Produced by Sophia Cacciola & Michael J. Epstein
Director of Photography: Sophia Cacciola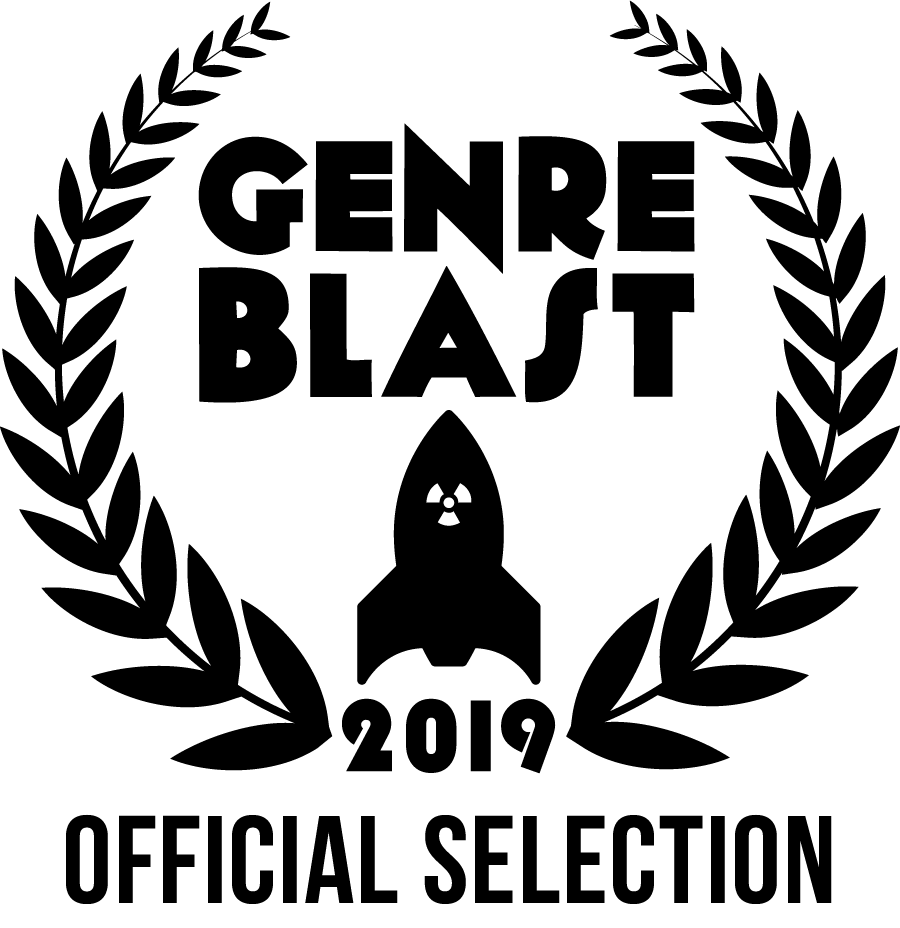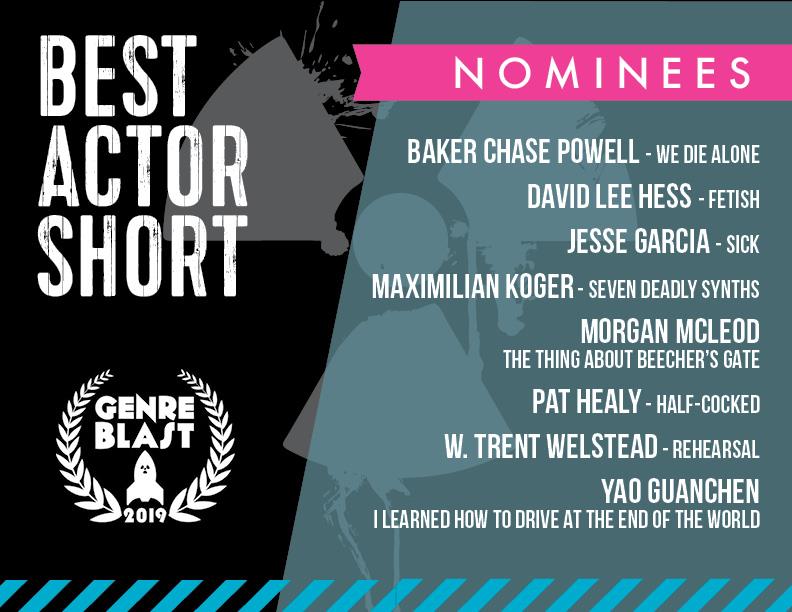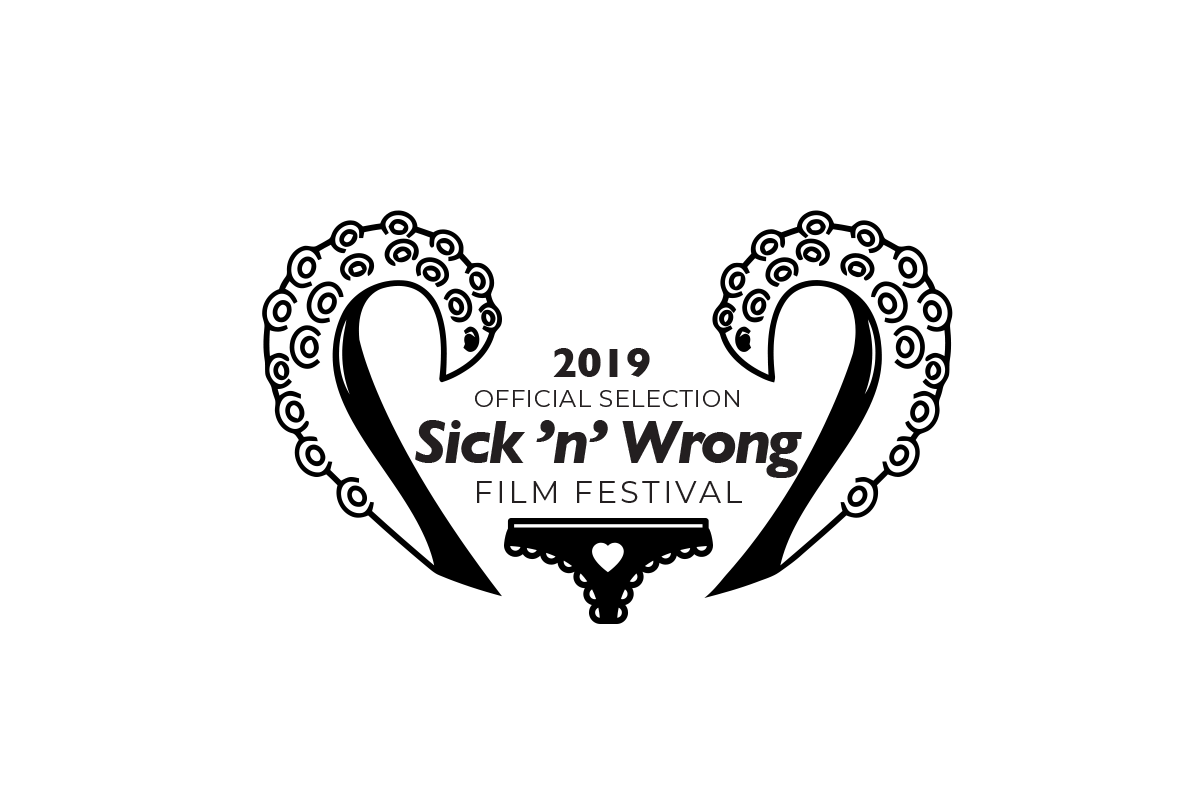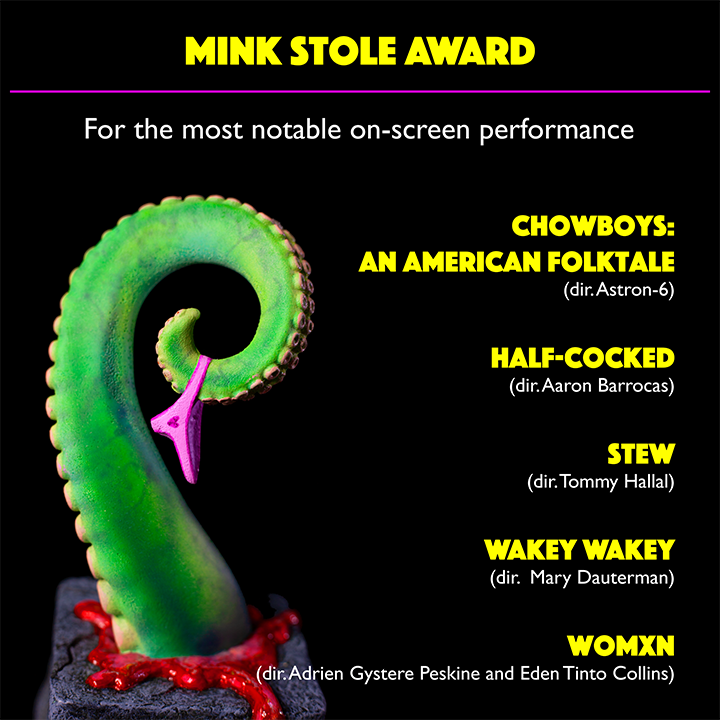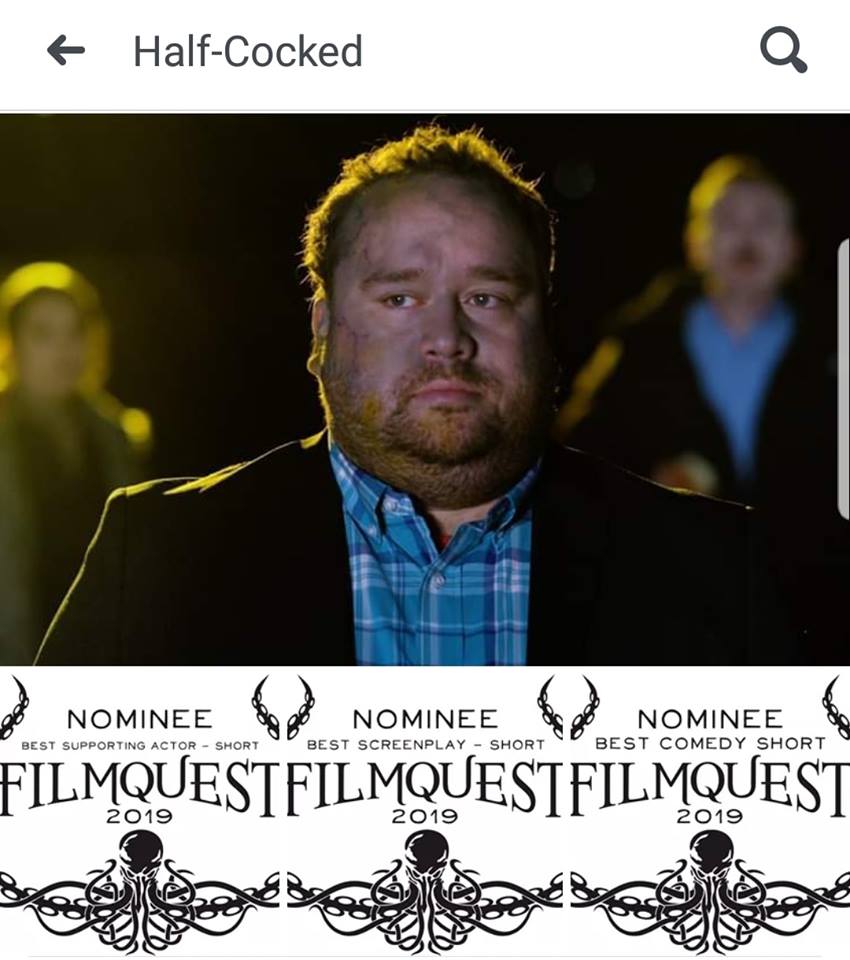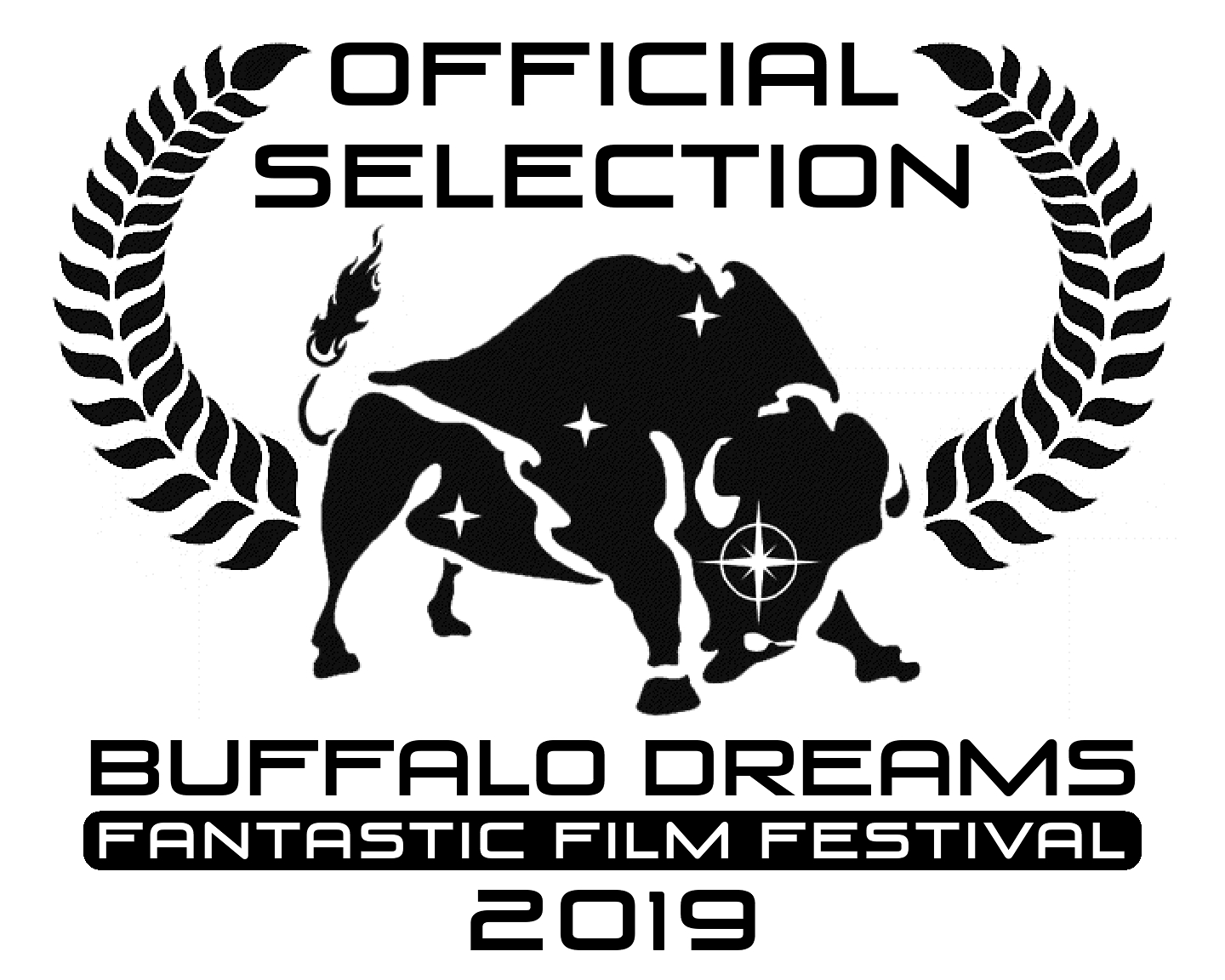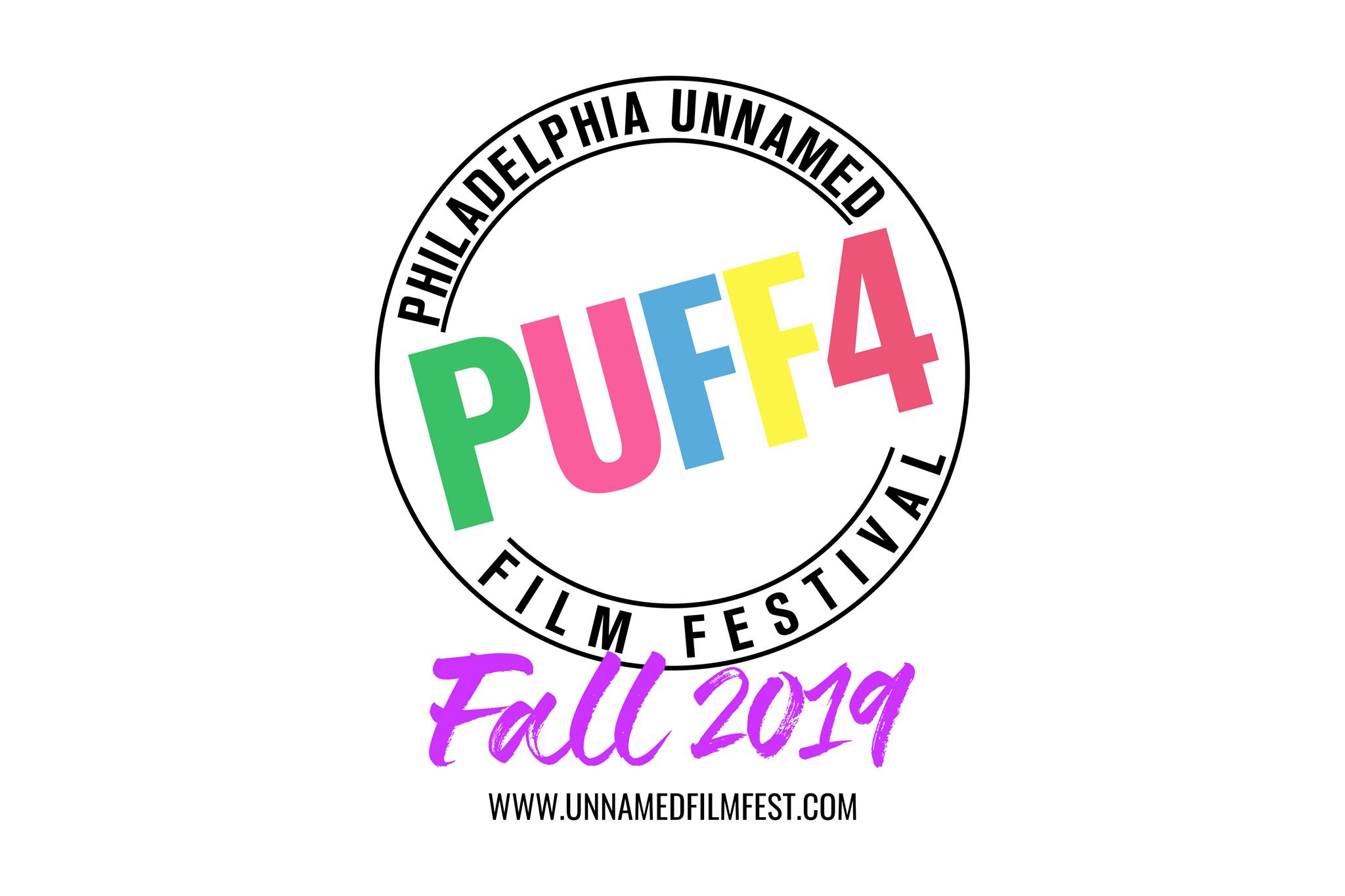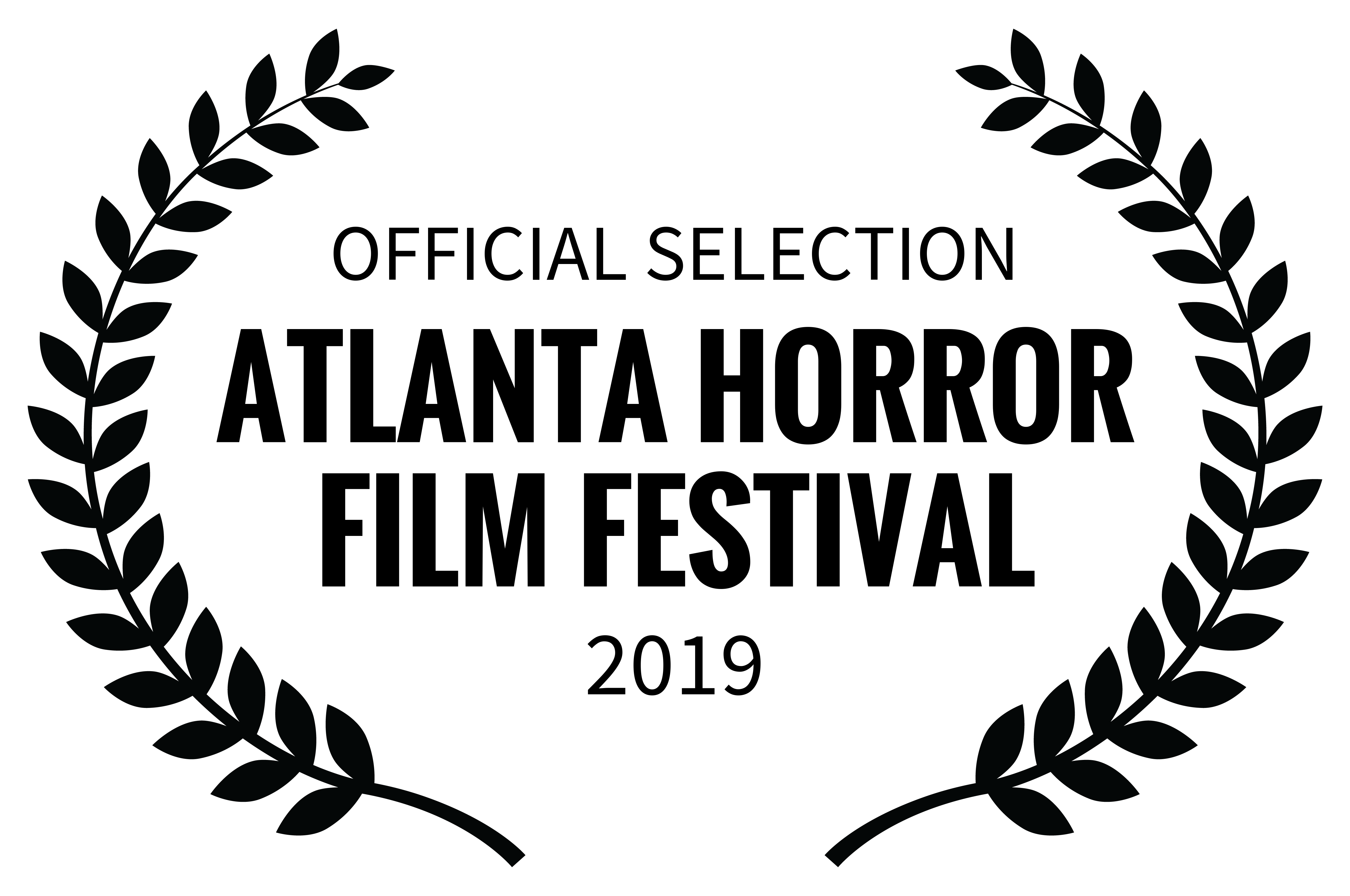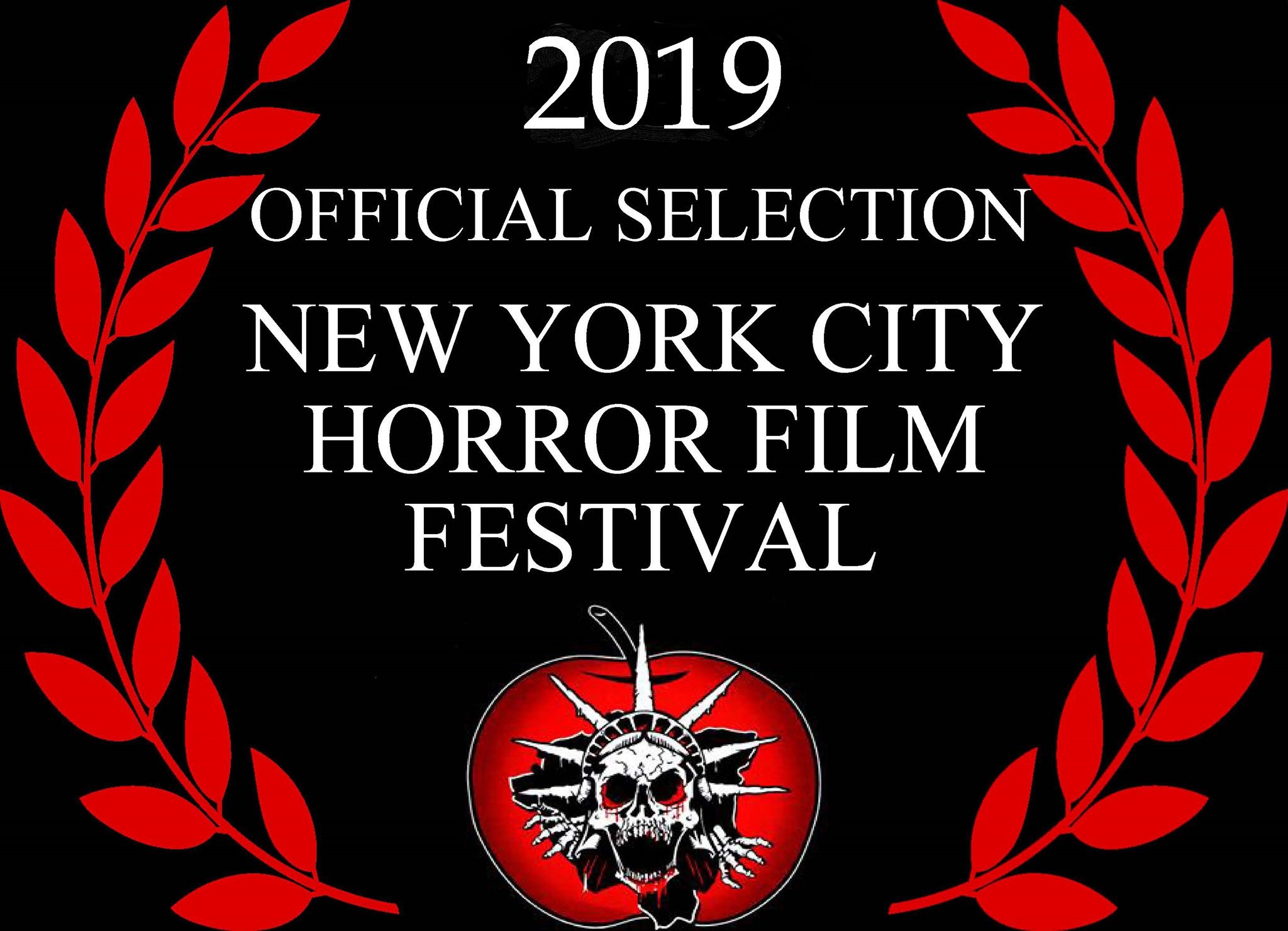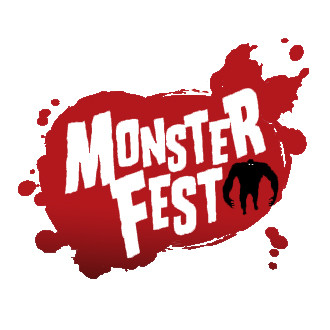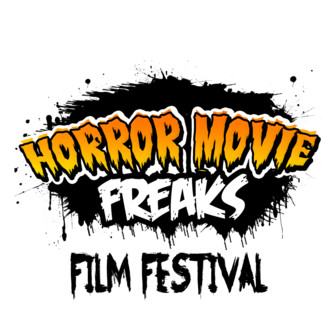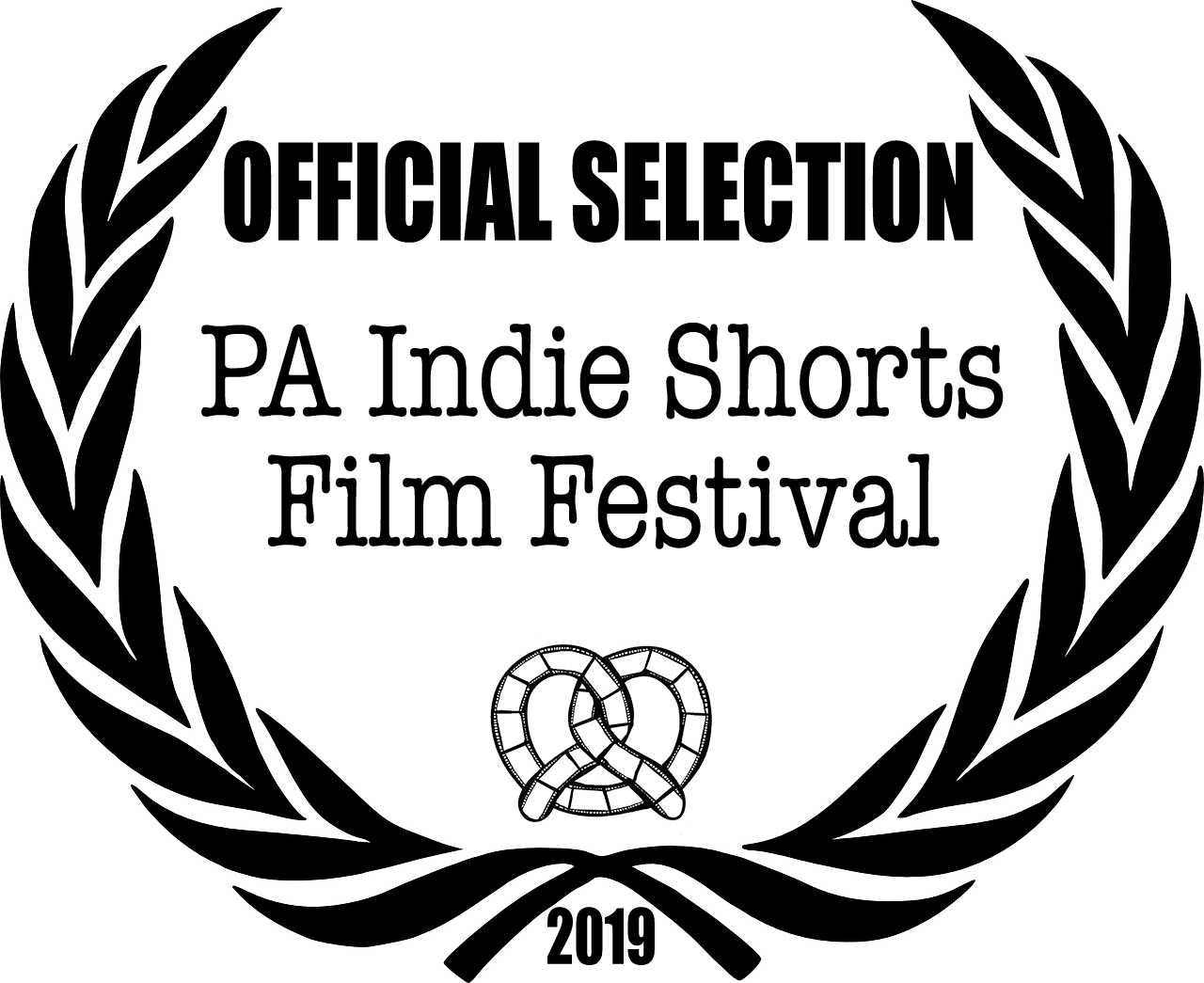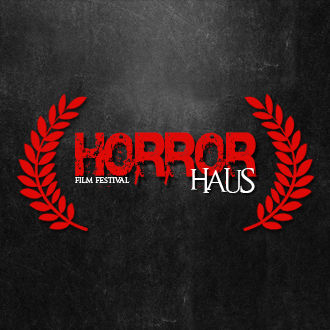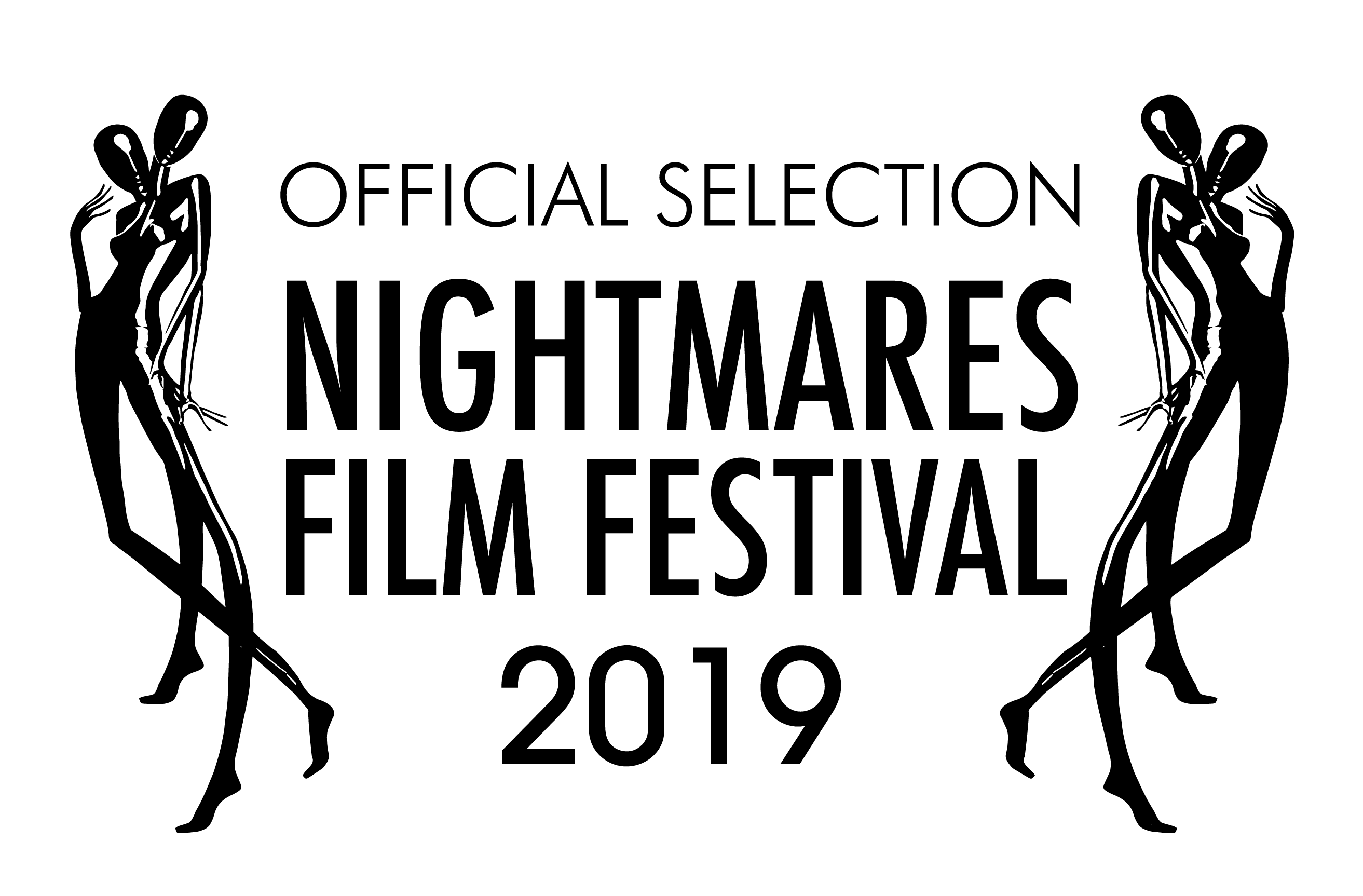 It's a rare and refreshing find to discover a short horror comedy which neither banks on shock value nor stoops to bathroom humor. Written and directed by Aaron Barrocas, Half-Cocked rises high above the crop with a script that's both smart and comedic.
url=http://www.facebook.com/BuffaloDreamsFilmFestival/]Buffalo Dreams Fantastic Film Festival[/url] [url=http://www.buffalodreamsfantasticfilmfestival.com/] [/url] of "Half-Cocked" by The Headless Critic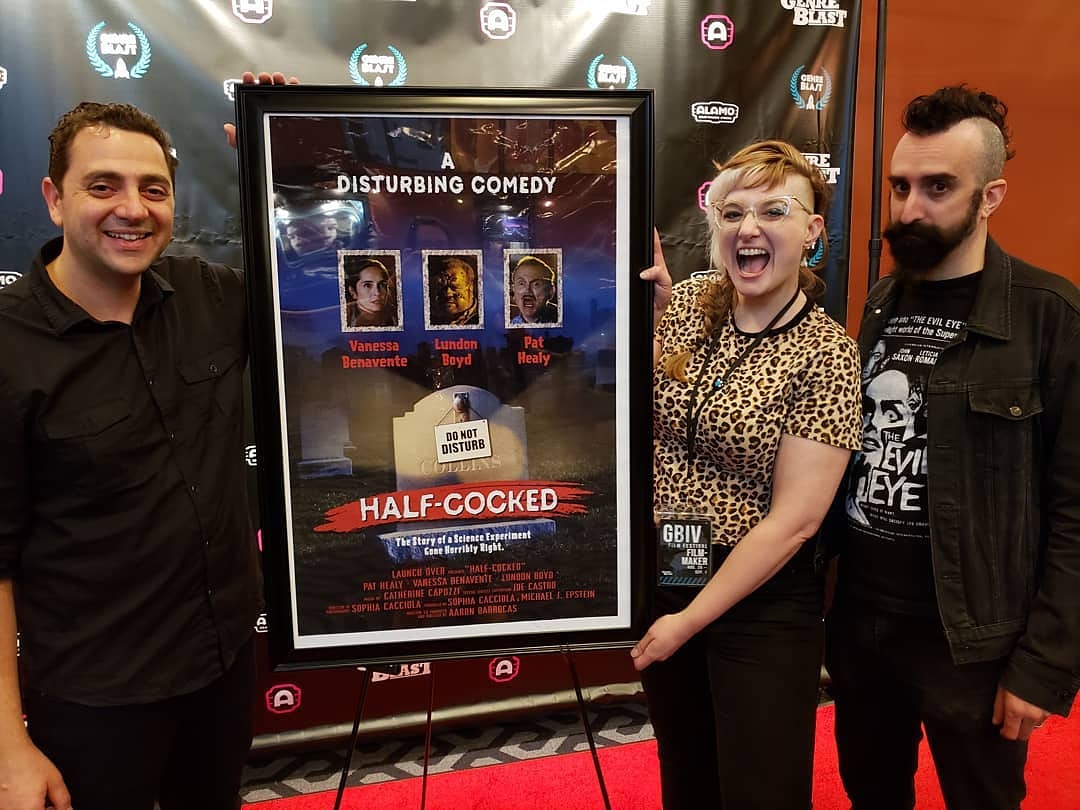 Sometimes in horror, you just need a hilarious palette cleanser to distract your mind from the things that make the world a little bit sadder. This is what the horror-comedy short does in spades. The HALF-COCKED follows two ambitious yet ill-prepared doctors who grant immortality to a begrudging and resentful test subject who had spent his life excitedly awaiting death.
Have you ever found yourself wondering what it would be like to be immortal? Wanted to know how you would react to the prospect of living life for all eternity with no way out? What if you had no say in the manner?
The most frequent lament I heard this past weekend at the Nightmares Film Festival was the inability to clone oneself. With four days, two screens, hundreds of great conversations, 155 shorts, and 23 feature films, astral projection would have been the only way to view all of the films from the most talented and ambitious horror filmmakers around the world.
The Nightmares Film Festival has continued to grow in size and popularity over the four years since its inception. World of Death and I have been proud to be partners with festival organizers Jason Tostevin and Chris Hamel because of their uncanny ability to create an environment that is rich in independent networking coupled with introducing fans to some of the craziest and weirdest horror to hit the screen.
Behind-the-scenes! (photos by A.J. Cutler)
Additional crew:
Camera Operators: Matt Stuertz, Paul Zurcher
Gaffer/Drone Operator: Bill Moldt
Assistant Camera / Production Photographer: AJ Cutler
Key Grip: Tyler Sage
Special Effects Supervisor: Joe Castro
Special Effects Assistant: Steven J. Escobar

Sound Mixer / Boom Operator: Winston Moore
Makeup Artists: Tffy DeJesus, Unique Chung
Composer: Catherine Capozzi
Visual Effects Editor: Rob Himebaugh