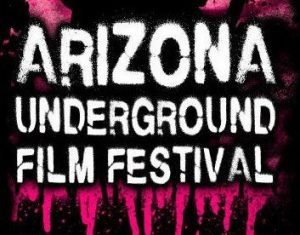 We had an amazing time attending AZUFF. Clickbait won BEST HORROR FEATURE! 
Thursday September 20th at 7:30pm at the Screening Room 127 E. Congress
We would like to thank everyone for coming out and supporting the festival in Phoenix. We had a great time meeting fans, hanging out with filmmakers, and making some new friends. We will be back in Phoenix next February, and the Arizona Underground Film Festival will return this September in Tucson.