During the pandemic we adopted a very special chihuahua-mix, King Ghidorah the Dog. It became evident along our journey that he was actually an ancient vampire is stuck in the body of an angry chihuahua! We made this mini-documentary about our experience with him! Sadly for us, the vampire escaped this mortal coil earlier this year, but this film lives on and documents his last months on earth. <3.
Directed and photographed by Sophia Cacciola
Written by Sophia Cacciola and Michael J Epstein
King Ghidorah the Dog as Mr. Bubbles
Sophia Cacciola as "Mina"
Michael J. Epstein as "Renfield"
Luke de Ayora as voice of Mr. Bubbles
Edited by Michael J. Epstein
Score by Catherine Capozzi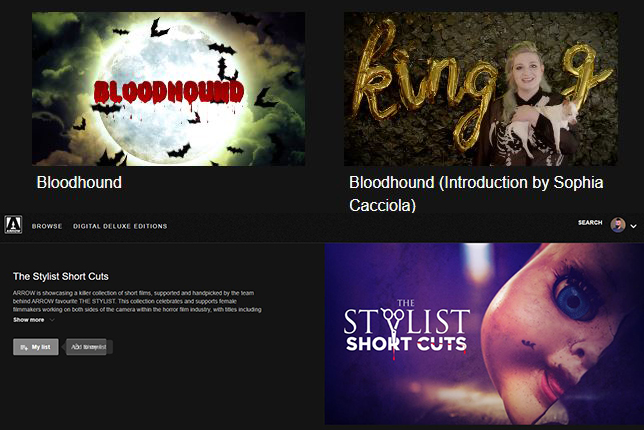 The team behind The Stylist film selected Bloodhound for inclusion in The Stylist Short Cuts on Arrow! Player. We also won third place Best Performance for King Ghidorah in the competition!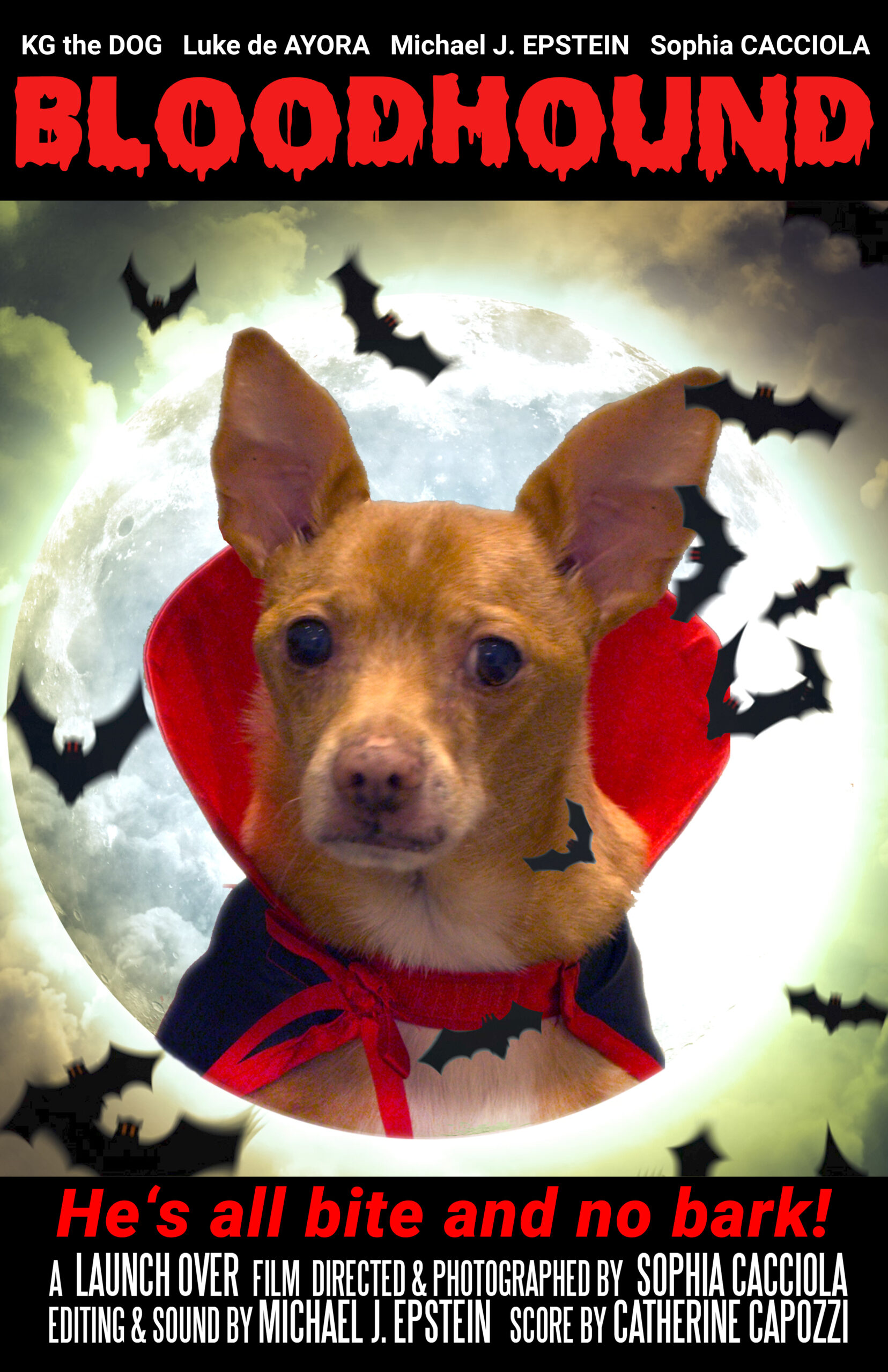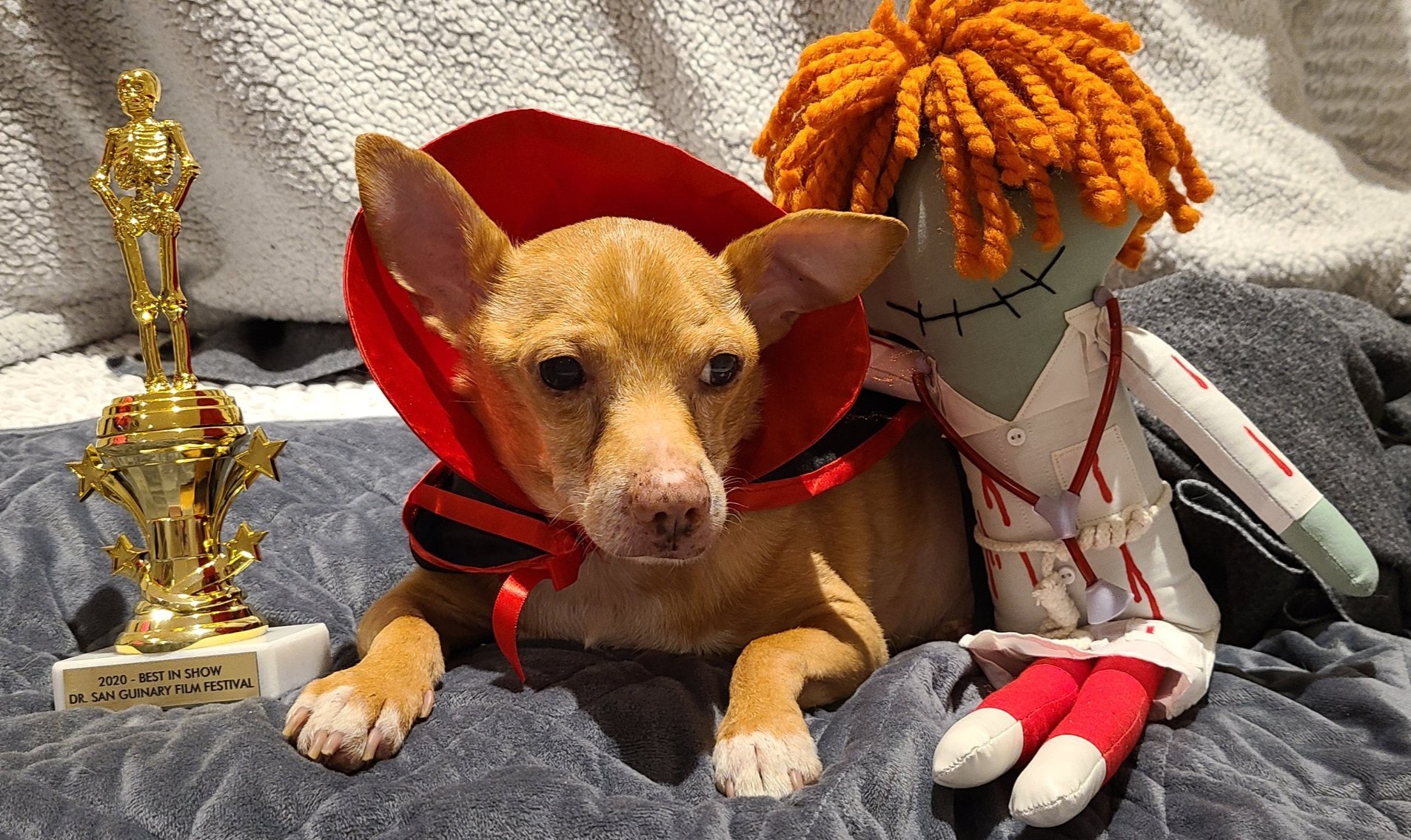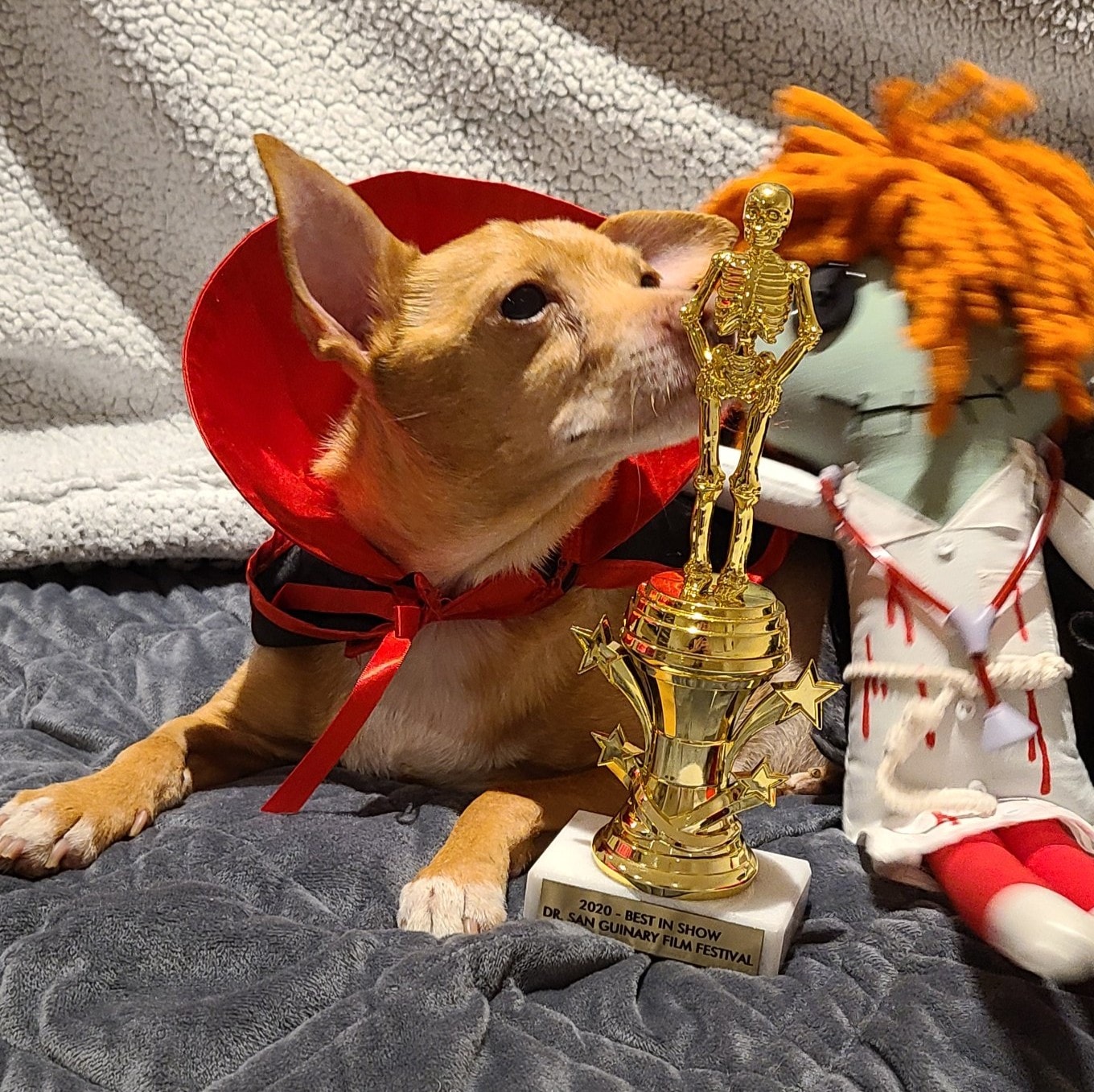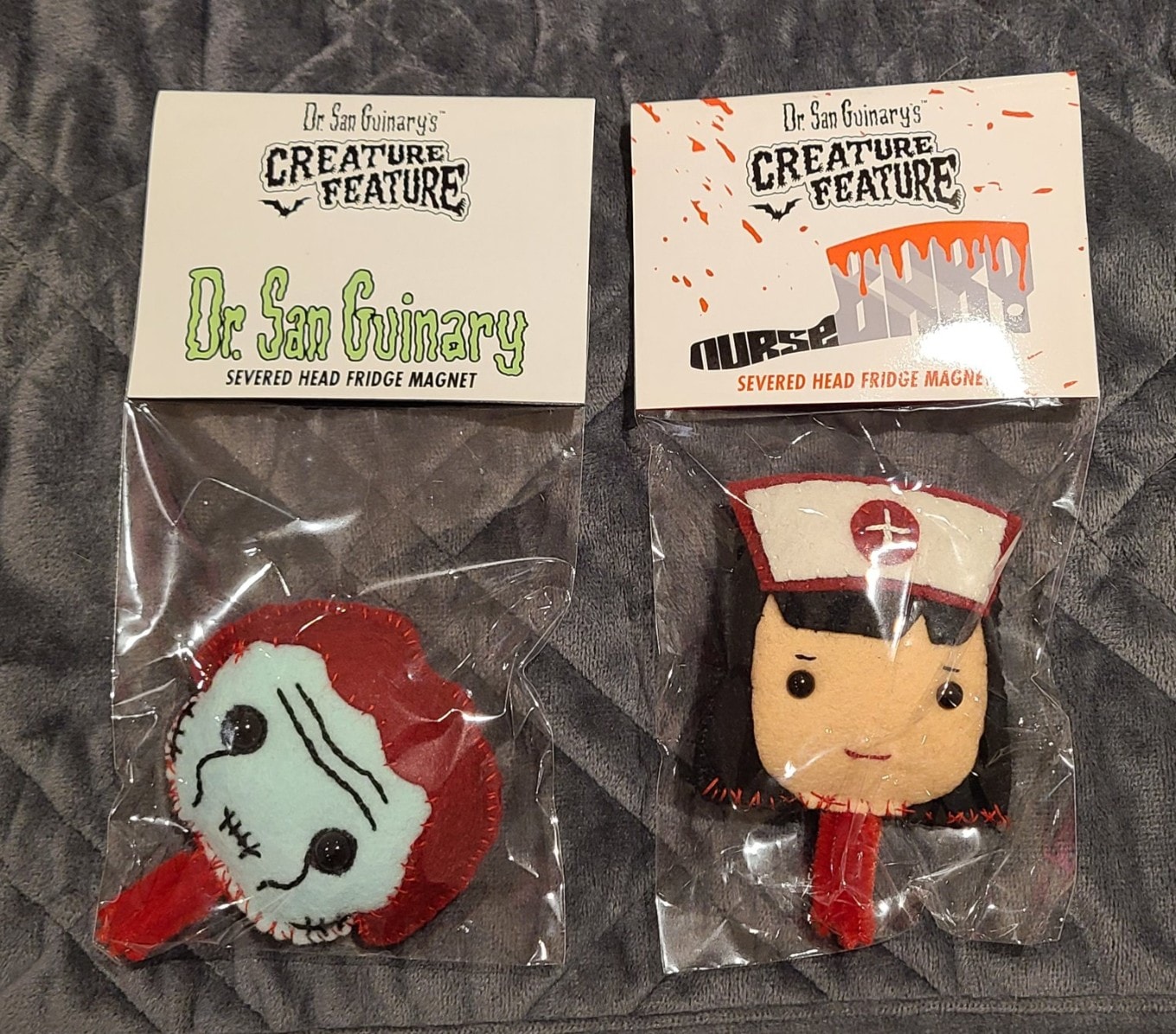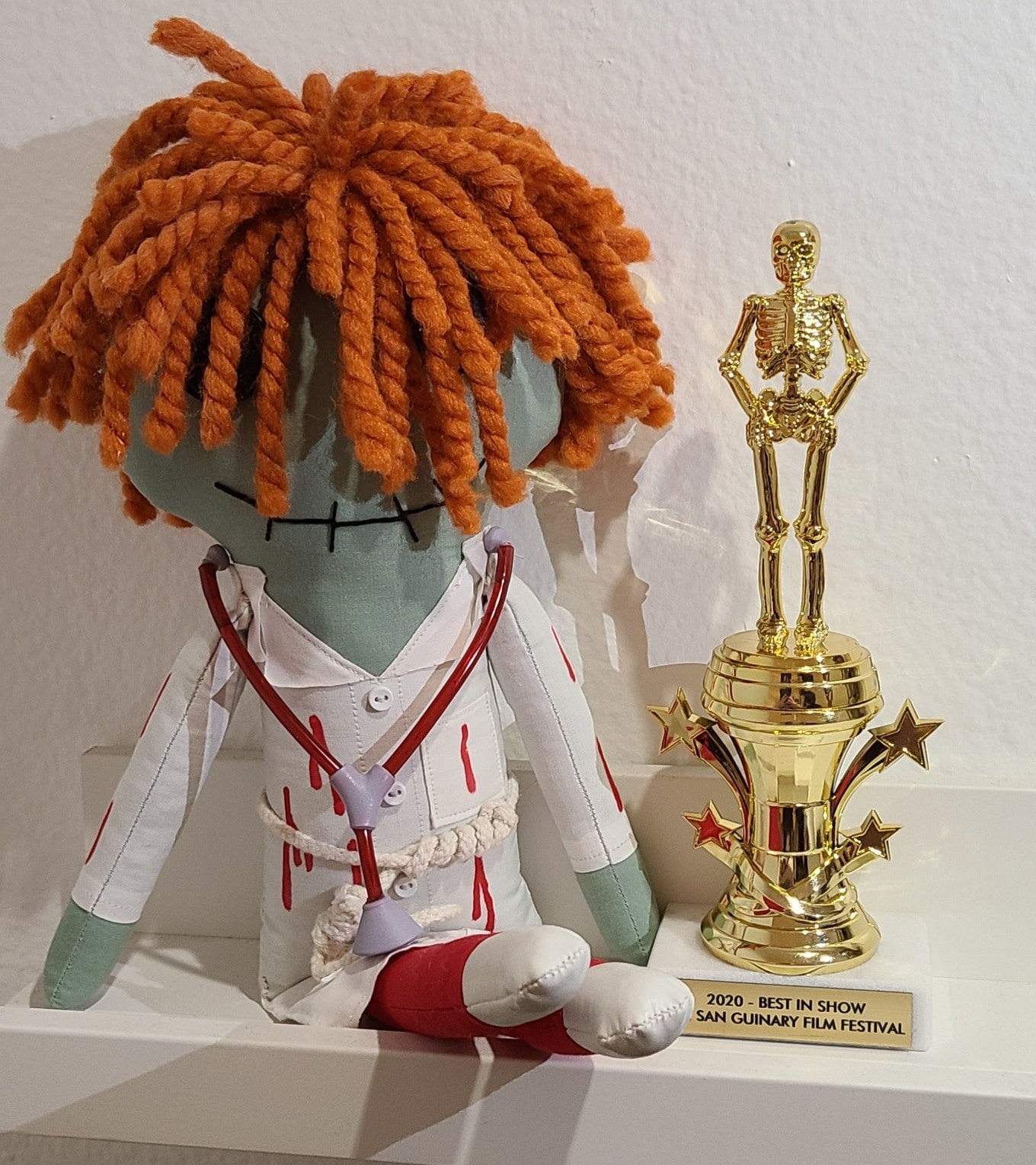 King Ghidorah was extremely proud to win best in show at the Dr. San Guinary Film Festival!
This is the YouTube channel for www.creaturefeaturetv.com, the website of Dr. San Guinary's Creature Feature!