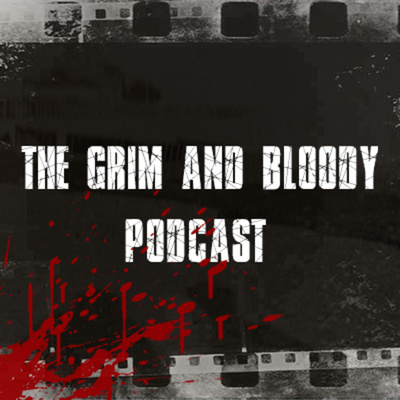 Michael had a great time visiting The Grim and Bloody Podcast and talking Clickbait. Give a listen!
Hailing from Los Angeles California Michael J. Epstein is a man of many talents: Director, Actor, Writer, Musician, and Producer known primarily for horror and sci-fi films layered with modern sociopolitical commentary. His latest feature Clickbait encapsulates that. Clickbait also serves as a launching pad for aspiring actress Colby Stewart who elevates the film to Happy Death Day levels. So join Kevin Nickelson, Joe Flynn and Anthony DeRouen for another episode of the Grim and Bloody Podcast – Halloween season edition!

This episode also marks our 50th show! Here's to many more enjoyable sit downs.

In other news – Al Omega's hit show Creature Features latest episode showcases Black Pumpkin! In the old days, you got the pumpkin. Now, the pumpkin gets you! Another offering for Halloween, a very 80's feeling Halloween Slasher that has a few surprises in it. Watch here: https://www.youtube.com/watch?v=woY9Y4Kg1W8

Enjoy horror!