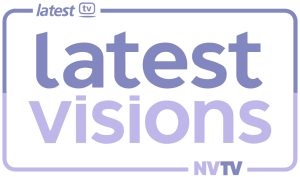 Bloodhound and Weekend Vampire on UK TV on Latest Visions.
All things spooky – from some of the best contemporary indie filmmakers in the world.
All Hallowe'en weekend: 29th to 31st October – discover over 60 short films and animations from 9pm 'til late. View at Freeview 7 & Virgin 159 and livestream anywhere in the world from our platform on Latest TV.
Halloween Film Festival (time is BST)
Bloodhound
Sunday 31st October – 9pm – 10pm slot
Thursday 4th November – 10pm – 11pm slot
Weekend Vampire
Saturday 30th October – 9pm – 10pm slot
Friday 5th November – 9pm – 10pm
Full Schedule:
Friday
Belfast 1912
Stop the Bus
Frogahhh!
Kerfuffle
Weak
ARACHNE
Born Again
Track7
Murder Girl. A true story
Scary Stories to Tell by the Campfire – The Red Spot
Hide and Seek
Hear Hear
The Portrait
Post-it
The Call (Deia)
The Curse of the Undead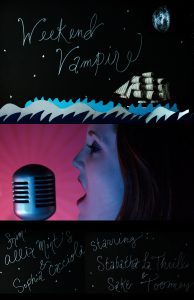 Classic Films
House on Haunted Hill
Night of the Living Dead
Saturday
PSYCHIC SUE
[Within the Frame] Earth
Wicker eye
Final Focus
Weekend Vampire
Humerus
Don't Look Under Your Bed
THE WAREHOUSE
The Plan
Certified
The Taxi Dead
THE PERFECT CRIME: A DOGGY WHODUNNIT (2021)
Sentinel of the Souls
Run, Jade, Run
Spazm
Mythological Harvest
I-SCREAM Short Film
Classic Films
Haxan – Witchcraft through the ages
The Cabinet of Dr Caligari
The Little Shop of Horrors
Sunday
The Black Thread
Time to Eat
Bloodhound
Fright
Rhapsody in Blood
Grime Scene: Z11
The Fall Chorus
Okay Google
DAD
Bugged
Family Tree
Funeral for a Mortician
Mateo
David
Boris in the Forest
Woodland Critter
Classic Films
Nosferatu
Carnival of Souls