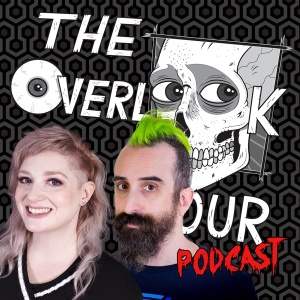 It's June, but we're talking more football horror with Sophia Cacciola and Michael Epstein the directors of "The Once and Future Smash." They talk about how to film during a horror convention, their other film "End Zone 2" and Chat GPT. 
Support Wake Not the Dead here!
Films: Blood of the Tribades (2016), The Once and Future Smash (2022), End Zone 2 (1970), Wake Not the Dead (TBA), The Third Saturday in October (2022), This Is Spinal Tap (1984), Man Bites Dog (1992), Anvil (2008), Life After Flash (2017), Antrum: The Deadliest Film Ever Made (2018)
Hey, we're on YouTube! 
Instagram (@theoverlooktheatre)