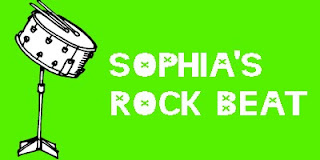 Rock 'n' Roll Rumble Night 4 was the most raucus yet! Tons of people and the single-craziest set I've seen so far!
It was my first time seeing TRiPLE THiCK and I thought they were awesome – though I have a big soft spot for garage and surf and surfy-garage. Video 1, Video 2
Static of the Gods were as lovely as ever Video 1, Video 2, (and video of Anngelle's mic-assist here)
Mellow Bravo held nothing back last night! Which among rocking out included Keith crowd surfing and then jumping off the stage during the last song to play the end by himself on top of a car outside (Boston Band Crush has video of that!)
The Acro-brats played straight-up PUNK which included some old-fashioned spitting on and being spatted on by the crowd – Video 1, Video 2
Tonight! My band, Do Not Forsake Me Oh My Darling faces some fierce competition in Rumble Night 5!