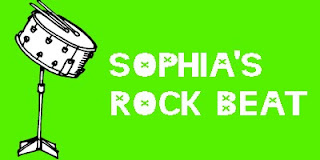 Much awesomeness in music this Summer.
Friday, August 5th was the Full Body Anchor Spectacular at TT the Bears- with: Full Body Anchor (video), The Future Everybody (video), Young Adults (video) and the local return of The New Collisions (video 1, video 2).
Friday, August 12th we headed out and did it all again at PA's Lounge – which I'm loving the new setup there – they tore out the wall between the club and the bar so now you can actually go get a drink while the band is playing and not miss any of the action! It started out with the awesomeness of Axemunkee (watch the video and be in awe of Capozzi's stomp-lightbox!) video 1, video 2, video 3. I, Pistol (video). Our first time catching Endation (which is Matt Graber -from Sarah RabDAU & Self-Employed Assassins- on drums and Ants from Faux Ox on guitar and vox) – as such I took four videos – video 1, video 2, video 3, video 4. And old-basement-show friends, Dead Cats Dead Rats closed out the night – video 1, video 2.
Saturday, Aug. 13th was The Uke-Arist II: Another Surprisingly Secular Celebration of the Ukulele organized by the one and only Davina Yannetty at The Rosebud! Craig Robertson -of noir cabaret- opened – video 1, 2, 3. The Bella Birds from Lowell filled in last minute – video 1, 2, 3. I got a little excited taping Davina and got 5 videos: video 1, 2, 3, 4, 5. Space Balloons also made the intergalactic trip – here are videos of Giraffacrocodillo Rex (featuring Richard Bouchard as the beast) and I Want Dessert for Breakfast: