Here is the result of this call – Parts I and III: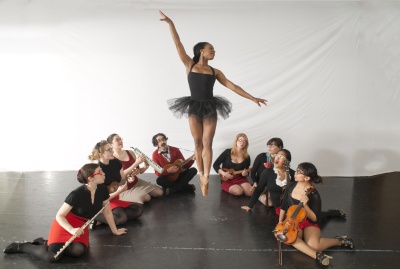 Deadline: August 19th at Midnight!
We're putting the finishing touches on a recording of the three-song piece we wrote for performance in conjunction with BalletRox a little while ago and we have some sections that need large group female (sorry fellas) vocals. You will be credited and get a copy of the recording (which may or may not be released in physical form) and by doing it, you agree to allowing us to use your recording without additional compensation.
There are 3 parts that we need female vocals for: http://michaeljepstein.com​/temp/MJEMLGangVox
The ideal situation is for you to record yourself singing along to that while listening to it via headphones and send WAVs or AIFFs to
MJE@MichaelJEpstein.com
(or post them somewhere to be downloaded). The recording don't need to be "pro" – just a computer with a microphone should suffice. As for singing skills, if you are close, we can tune your vocals. So, we encourage you to give it a try.