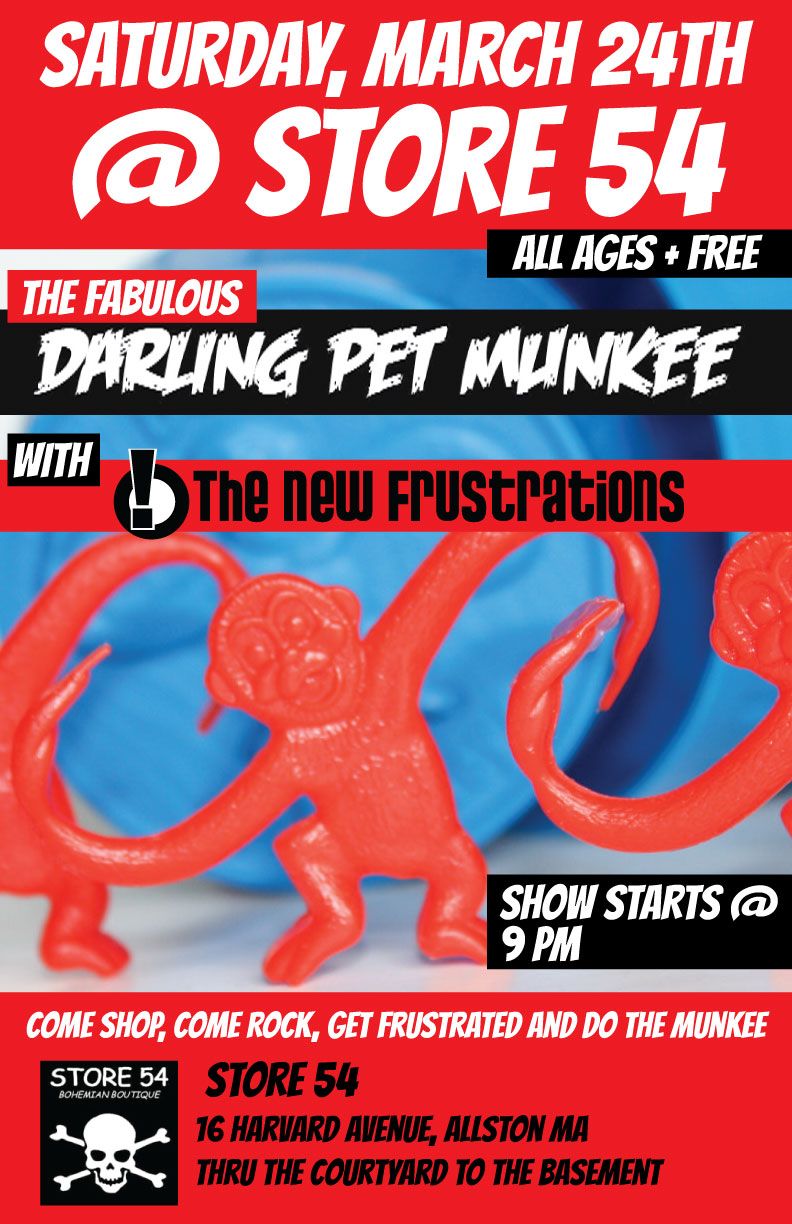 Back in March, Darling Pet Munkee played a really fun show at Store 54. Store 54 is an awesome store filled with vinyl and vintage furnishings and clothes – definitely wanted to buy half the store!
We played with The New Frustrations who were awesome, video:
here's a bunch of video from our performance culled from several audience cameras!
Our next engagement is an interview/performance on WZBC Mass Ave and Beyond on Friday 4/27 5:00PM-7:00PM! Then we'll be at Plough and Stars (camb, MA) for Mondo Thursday on 5/17!