With the filming of TEN just a month away, we're so excited to introduce all the cast members through a series of interviews which we'll be posting in the coming days. First up, meet Kerri Lynch, who ended up here in Massachusetts by way of Hawaii and Oklahoma. The 26-year-old began acting full-time over a year ago. It's appropriate, then, that she is also playing an actress in TEN.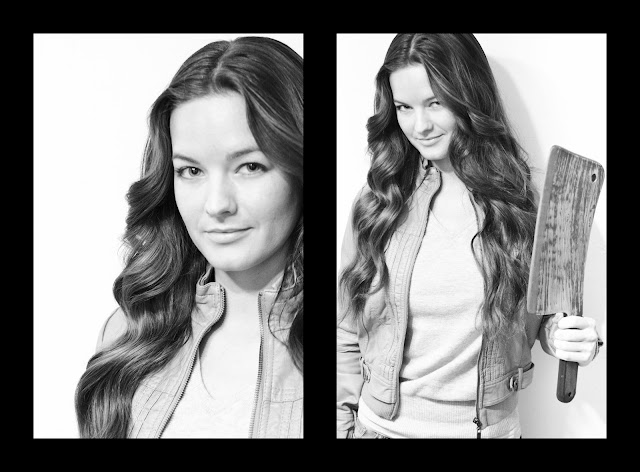 Photos by Rachel Leah Blumenthal
What's your acting background? I started seriously acting right after I turned 25. I had taken some film acting classes, and I always knew it was something I wanted to do, but I was always too shy. But finally, when I got the guts to do it, I quit my full-time job and just dove into it. I've been doing it seriously for over a year now.
What was your full-time job? I was a receptionist at a car dealership.
So how has the last year or so gone? Have you been acting non-stop? I wish I could say that. Jobs are hard to find, especially in Massachusetts, so in my downtime I try to find extra work, and I've done student films, independent films, pretty much whatever I can find.
You've done a feature film before, right? It was primarily improv, which really scared me. The director told me initially it would be some improv, and I was like, ok, I can deal with that, but then once we got on set, there was no script, no timeline. We just had to build it from scratch, and it was crazy. Lots of running around in the woods in 20-degree weather. It was pretty intense, but I'm really glad I did it.
What got you interested in being a part of TEN? I liked how it was multi-layered, and the pig references and the biblical references – it was just so interesting, and I never really heard of a project like this. It's very well thought out, so I thought it would be cool.
What do you anticipate will be the biggest challenge of this project for you? Probably the theatrical style. My character is supposed to be a more theatrical actress, and I have no experience with theatre, so I'll have to do a little research. It'll definitely be a challenge, but I'm looking forward to it.
And what else are you looking forward to? I'm looking forward to being on the set for that length of time with everybody. I think it's going to be so weird but exciting at the same time, so I'm a little bit anxious, but excited. It'll be fun.
How are you preparing for your role? I've been reading books on acting techniques and things that help you connect with the character and relate it to your personal life, bringing your own personality to your character even though you may not have anything in common.
What do you do for fun? I like to read a lot. Just random books – anything my friends recommend. That's basically my favorite thing to do. And going to the gym a lot. My friends make fun of me because I go almost every day. I practically live there. So, yeah…gym and reading are my two favorite hobbies.
What are you reading right now? I'm actually reading Social Intelligence – it's a pretty cool book. It's a psych book. I like reading about stuff like that, and science – those sort of things. Mostly non-fiction. That's my favorite.
What's your favorite workout at the gym? I like cardio workouts and running because I can just listen to my iPod and zone out and kind of daydream. That's my favorite thing about exercising.
Do you watch horror movies? I do. I like horror movies. And that's part of the reason why I got involved with the feature I mentioned. It was more of a satanic type of thing, investigating demonic activity, and I think those movies are usually the scariest horror movies.
Keep an eye on all things TEN on the web, Facebook, and Twitter.