We at https://mjeml.michaeljepstein.com/ are very pleased to welcome two new additions to our circulation desk: Johnny Blazes on vocals and Catherine Capozzi on guitar!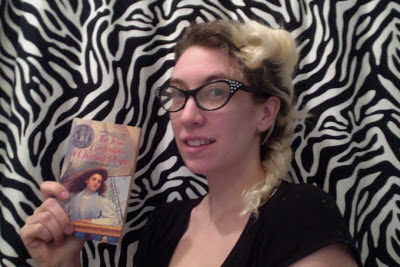 Johnny Blazes
Johnny Blazes
is known far and wide as a gender-blending vaudevillian who combines glitter with clowning, burlesque with drag. Johnny is the frontman of Johnny Blazes and The Pretty Boys, and is on the editorial board of Salacious Magazine.
This year Johnny is celebrating the 20th anniversary of their first reading of their (still) favorite book: The True Confessions of Charlotte Doyle.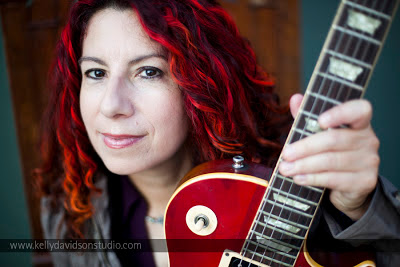 Catherine Capozzi
Catherine Capozzi is nothing less than a genre bending rock guitarist goddess/composer best known for her eclectic artistic style. A few of Catherine's notable musical adventures include: touring Europe with her bands -Ziaf-(Edith Piaf Tribute band) and All the Queen's Men – (rock/electronica); being selected by Queen's guitarist Brian May to win his "Red Special" guitar; being mentioned in the book: She Bop: The Definitive History of Women in Rock, Pop and Soul by British rock writer Lucy O'Brien, and was the basis of a character in Marvel Comic's Star Trek: Starfleet Academy – Dr. Capozzi, a "mad genetic scientist with a heart of gold." She's also had her compositions featured in various cable television shows. She's recently completed scoring her first film, TEN (2014). Currently, (or besides MJEML) Catherine performs around Boston (and occasionally Europe) with her instrumental group, Axemunkee and the garage-surf supergroup, Darling Pet Munkee.
Favorite books — Olivia Saves the Circus, Brave New World, 1984
Their first recorded work with MJEML is this Shakespeare/James Bond mash-up "The Taming of The Spy Who Loved Me" for the "From Denmark With Love" theater piece.
The first official rock show with Catherine and Johnny is this Saturday 5/25 at RADIO, Somerville with The Interrobang (CD Release) , Susan Constant, When Particles Collide – Facebook event.