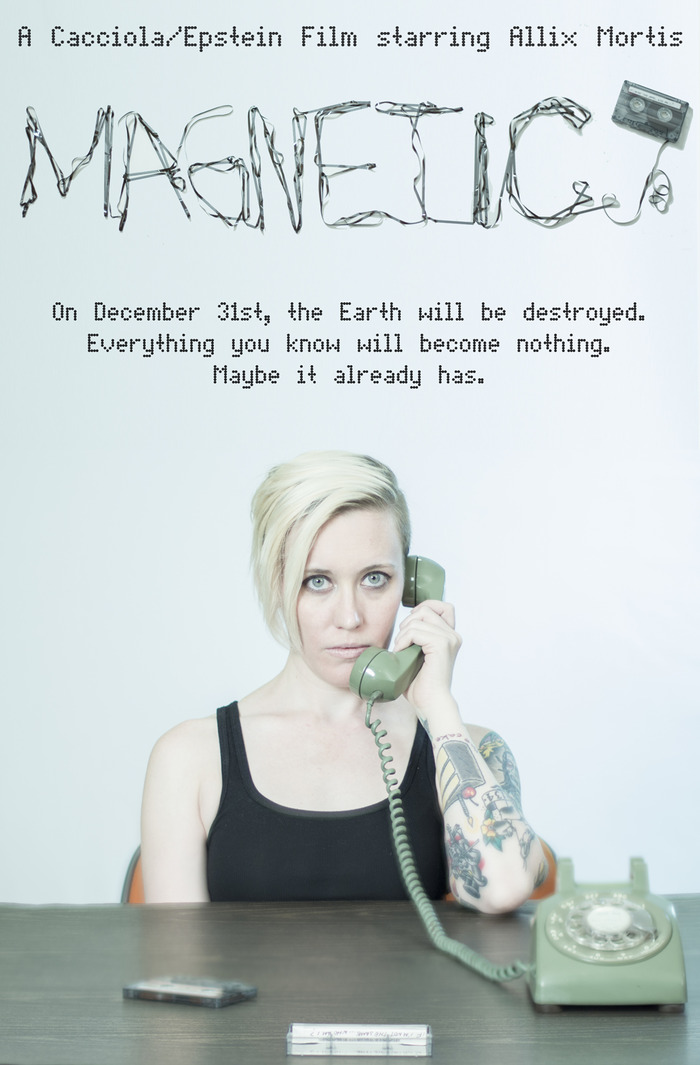 We are extremely excited to announce that we're in preproduction for our 2nd feature film, MAGNETIC.
On December 31st, at 11:58:07 PM Coordinated Universal Time, Earth, the third planet from the star sol will have its atmosphere ripped to shreds by an unlikely combination of magnetic forces from the largest directed coronal mass ejection in the history of the galaxy and the rapid seconds-long polar reversal of the
geomagnetic field. These forces will shatter the protective layer on the once stable, life-sustaining planet in an instant. Everything we know will become nothing. Maybe it already has.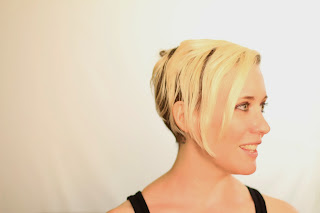 Allix Mortis
MAGNETIC is the story of Alice, who having failed at life in New York City, grabs her favorite collections of mixtapes, returns to her desolate, rural hometown, and finds a job calling people to inform them that their children have died. It does strikes her as a little unusual that the office is hundreds of feet underground in a former bunker under a sheep farm, but her life has drained her of virtually all emotional response.
She has the sense that she is being watched and that something about the cassette tape with the "play me" label isn't quite right, but she could never even imagine why she is so essential to the preservation of all life on Earth.
We're very excited to make this movie as a followup to our first feature TEN –http://tenthemovie.com. We really enjoyed playing with genre and tone in TEN and hope to explore some of the same kinds of movement in MAGNETIC.
We're really interested in working with the slow, psychological, tonally focused feeling presented in compelling films like: Andromeda Strain (1971), Solaris (1972), Pi (1998), Primer (2004), Moon (2009), Drive (2011), and Upstream Color (2013).
Because the early part of the story focuses on failure and isolation, we've chosen to match the creative process to the film experience. Only one actor will be in the film. We were very excited to cast Allix Mortis for the role! Allix is an award-winning mess maker, booty shaker, and soul stealer from Boston, MA. Allix screams and sings in a few bands, performs regularly with a variety of burlesque beauties and drag personalities, and occasionally hosts fancy dinners and drawing sessions. Off stage, Allix lives a quiet life as a writer and designer.
We are also very interested in using the film to explore the effects of music on mood. So much of our early lives was shaped by listening to (and making) mixtapes. The goal of a mixtape was to create a complete mood/tone experience by curating and integrating a set of songs to generate just the right ebb and flow. Mixtapes also play a major role in our character's life, guiding her experience and ultimately, playing a pivotal role in the film's plot. We'll be creating all of the music, which will span across a range of styles and genres.
While there is only one actor in the film, the supporting cast also includes the sheep of the Lazy Ewe Farm in Western, NY.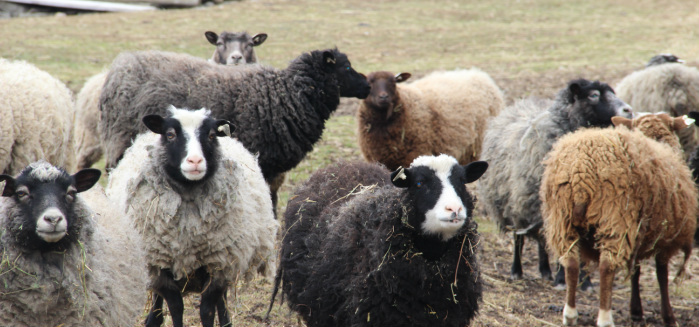 The sheep of the Lazy Ewe Farm
The primary parts of the film will be shot using affordable, high-quality cameras such as BlackMagic or 5D, but there will also be experimentation, shooting segments using old-style surveillance/security cameras as the viewer's perspective follows different aspects of the plot/experience.
As we're still paying off debts for TEN, we have designed this film to be an inexpensive followup that can keep us working to make movies that really interest us without going bankrupt. Still, the full cycle of this film is budgeted at $10,000 (we believe this to be a realistic budget based on our prior experience and the small production scale we are looking at). We want to show our commitment by guaranteeing that we will personally put down a portion of that cost, so we are hoping to raise $7200 to cover a significant percentage of the film's cost via crowdfunding. None of the money raised will be paid to us personally. It will go into hiring and feeding cast and crew, travel (shooting in the Boston area, NYC, and Western NY), buying and renting equipment and props, festival submissions, and miscellaneous post-production costs, including special effects design.
For those interested in our previous feature, TEN, we are happy to report that it is now in the cycle of film-festival submissions and we hope to have it premiere in early 2014 with a late-2014/early-2015 release. Rather than waiting for the life cycle of that movie to finish before we begin our next feature, we are eager to jump right into production for MAGNETIC so that there will not be a long delay between films for us.
We hope that you will choose to believe in us and help save the Earth from MAGNETIC destruction!
We also have been getting a lot of inquiries from people who want to help with the movie in other ways. We will post any opportunities that arise at http://magneticthemovie.com/helpout