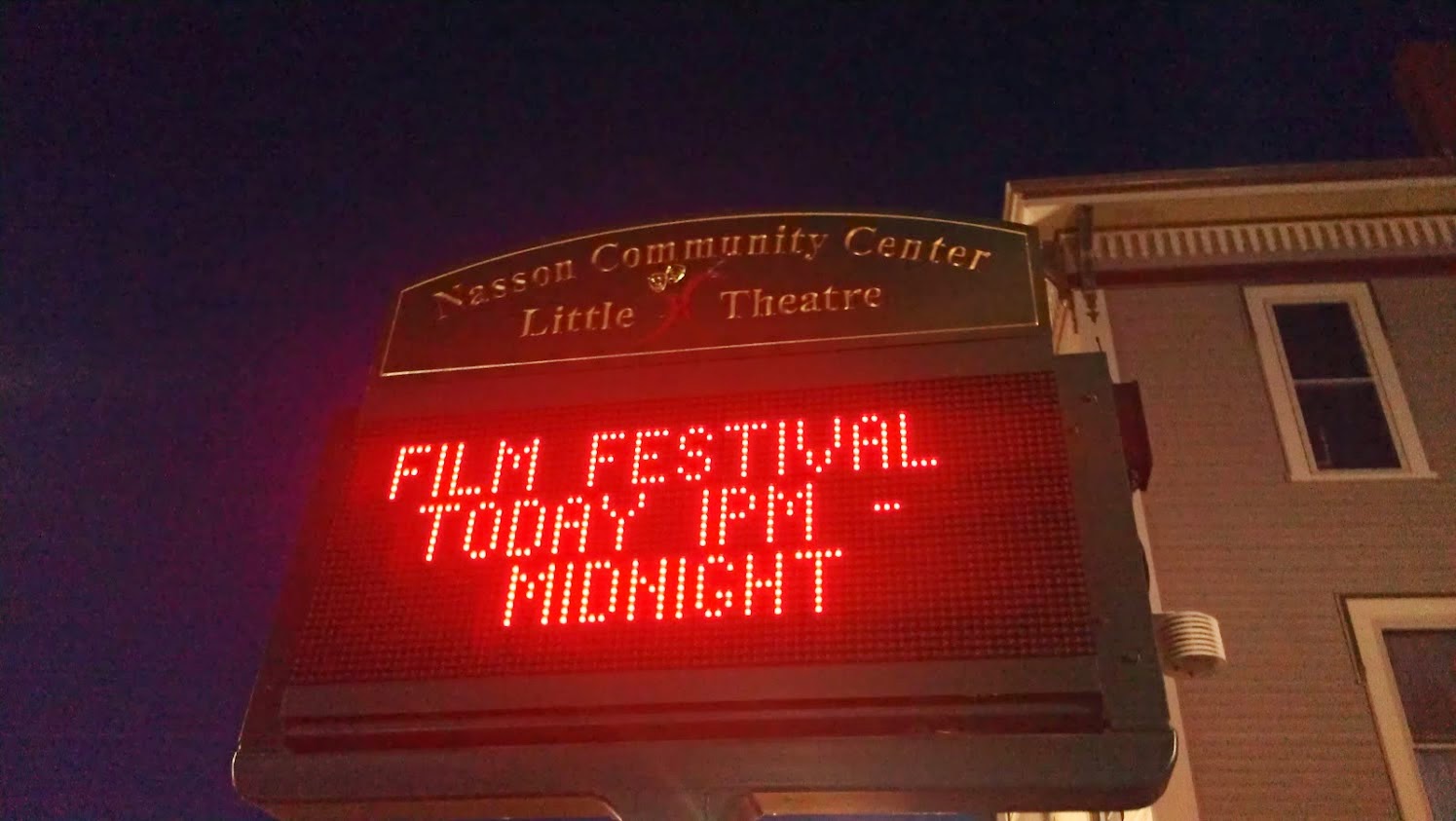 We had a great time at TEN's Maine debut at the very first Sanford International Film Festival (SIFF facebook)!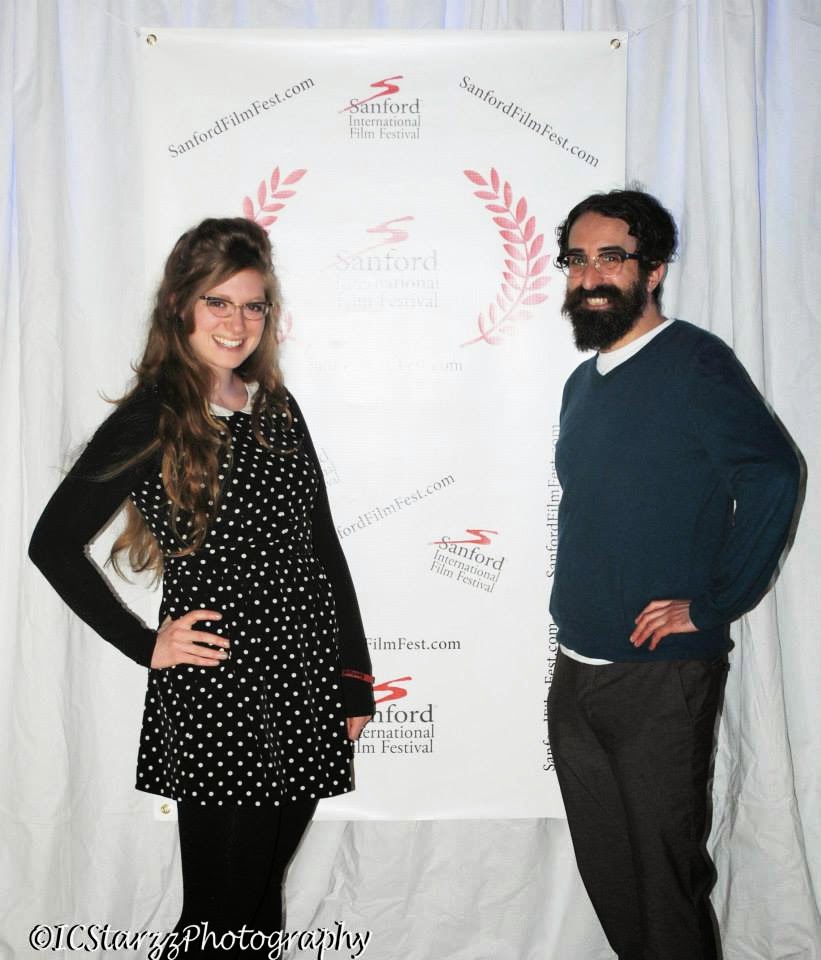 JCStarzzPhotography
The Sanford International Film Festival is dedicated to entertaining the members of its community by providing a platform for the works of budding independent filmmakers and fostering the creation of the arts.
TEN showed:
Saturday May 31st at 11:00PM at the Nasson Little Theater
and Sunday June 1 at 10:00AM at WSSRTV Studio @ SHS.
it's only $10 to attend the whole weekend of films! Tickets
Facebook Event – Link to Program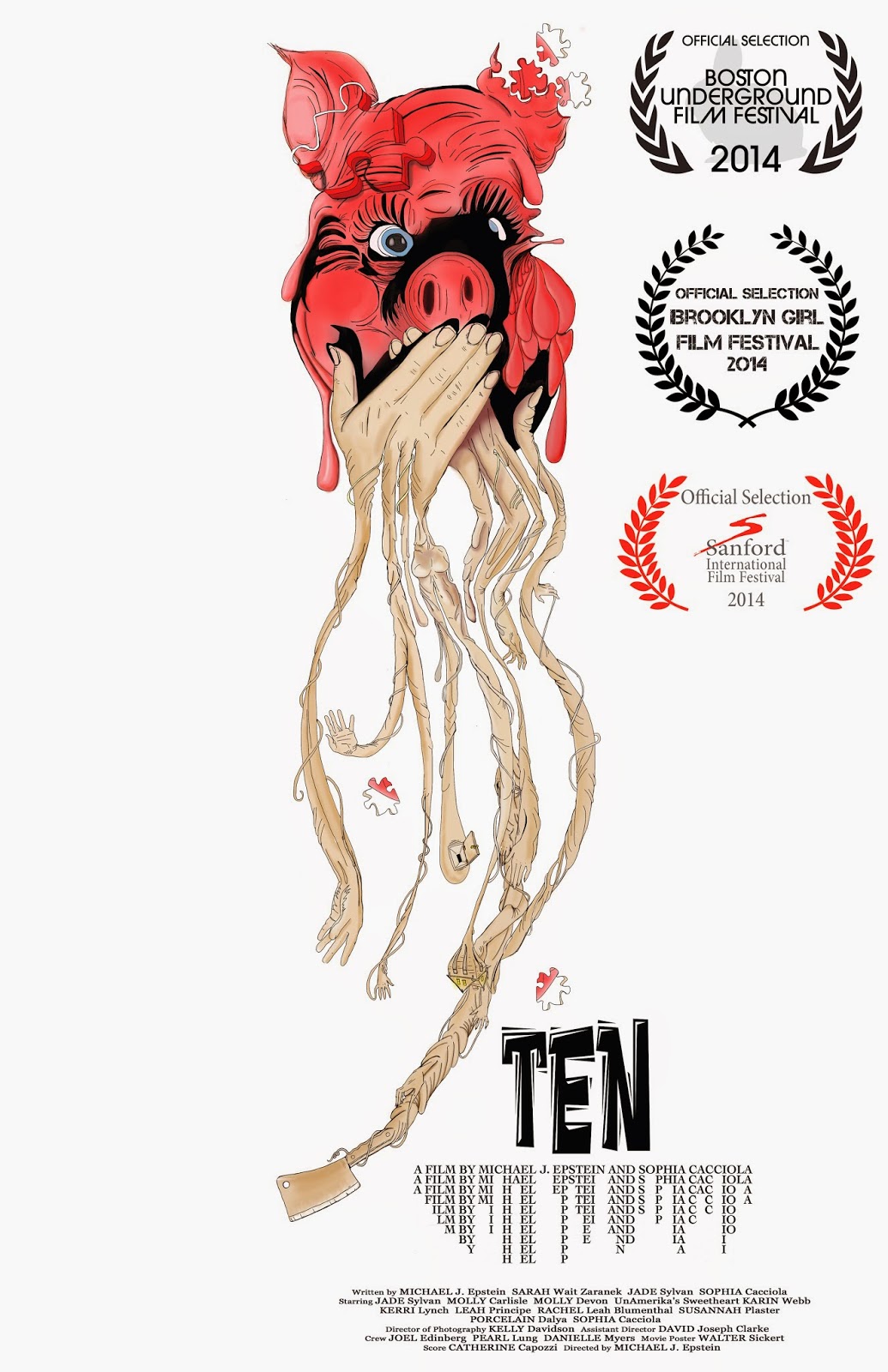 updated poster with Laurels!
TEN is a post-exploitation exploration of identity starring ten women.
Ten women find themselves in a vacant mansion on Spektor Island in December, 1972. Each believes she's traveled to the house on business, but they all agree that something seems strange. For one thing, the entire house is full of pictures and statues of pigs.
The women all come from drastically different walks of life. None of them would have chosen to spend the night together in such an eerie place, but the last ferry for the mainland has just left, and a terrible storm is rolling in. Trying to make the best of an unpleasant situation, they raid the mansion's wine cellar and throw a party. As the night creeps on, however, it becomes clear that someone–or something–has arranged to get them in the house. It's not long before someone mentions that Spektor Island is supposed to be haunted. Of course, no one in the house believes in ghosts.
At least, not until the first murder.
What do an actress, a religious zealot, a renegade, a coed, a model, a singer, a medium, a real-estate investor, a historian, and a doctor have in common? None of them is who they seem. Yet, the fate of the entire world may rest in their hands.