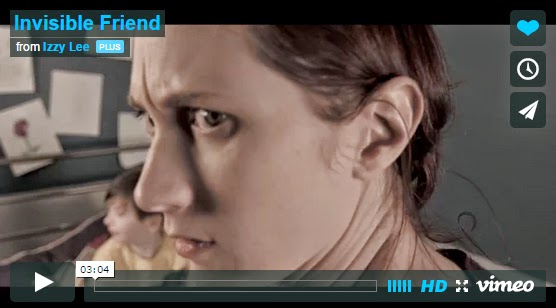 We spent a very fun Patriot's day doing cinematography and sound on Izzy Lee's latest short created for The Stanley Film Festival Filmmaking Frenzy competition. Go vote for it by giving it a like here.
Invisible Friend
A boy's imaginary friend comes out to play.
Directed, written, produced by Izzy Lee
1st Assistant Director: Michael J. Epstein
2nd Assistant Director: Diana Porter
Cinematography: Michael J. Epstein
Film and Sound Editor: Corey Norman
Original Score: Timothy Fife
Sound Mixer, Boom Operatorm, Gaffer: Sophia Cacciola
Production Manager: J. Zocalo
Production Assistant: Timothy Porter
FX: Izzy Lee
Starring Diana Porter and  Benjamin Porter
Copyright 2015, Nihil Noctem Films
Invisible Friend from Izzy Lee on Vimeo.